Amazon Web Services (AWS) bought Wickr to enter the secure video conferencing and messaging market. Here are the top-line bullets you need to know.
Amazon Web Services, the cloud computing platform of Amazon, has acquired Wickr, an encrypted communication technology provider. The financial terms of the deal remain undisclosed.
Who are the parties to the deal?
Wickr: New York-based Wickr is an encrypted communication platform that allows companies, government entities, and individuals to communicate securely. Wickr provides a peer-to-peer encrypted consumer messenger (Wickr Me) and enterprise-level tools to safeguard important and sensitive conversations. It has raised $88.2M in total funding.
Amazon Web Services: Washington-based Amazon Web Services (AWS) offers metered pay-as-you-go cloud computing services and tools to consumers, businesses, and governments. The Amazon Web Services portfolio includes over 100 services, including computing, databases, infrastructure management, application development, and security. Its tools and solutions are available for data center applications across 190 countries. AWS' customer base includes BMW, Comcast, Coursera, and Disney, among others. In the first quarter of 2021, the company's revenue increased to $13.5B from $10.2B the previous year. The platform accounted for 12% of Amazon's total sales and 47% of its profit.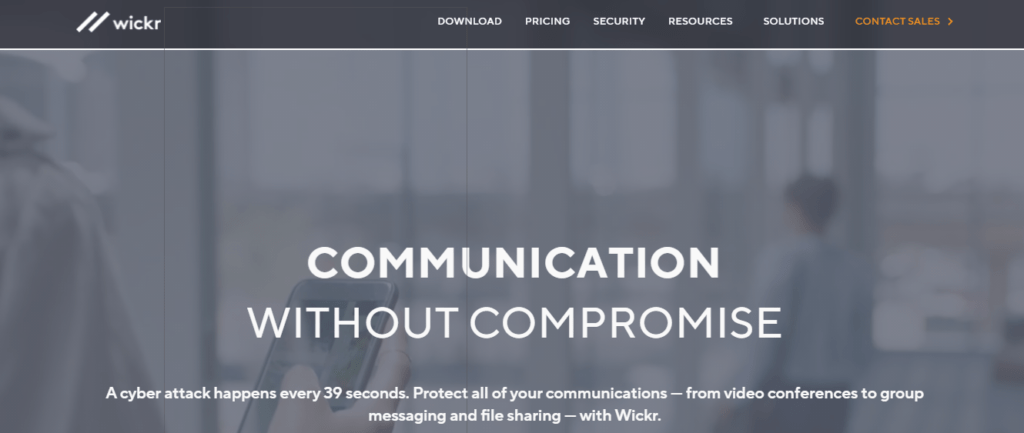 Source: Wickr
Why does the market matter?
The acquisition strengthens Amazon Web Services position in the secure communication platform space where:
The global messaging security market is projected to grow at a CAGR of 13% to reach a value of $8B by 2027, according to Transparency Market Research.
The market is being driven by factors such as the use of messaging apps as a cost-effective communication platform, increased usage of cloud-based services, and the rising number of corporate spam emails and cyber-attacks.
With the outbreak of Covid-19, the encrypted messaging industry is likely to witness significant growth as remote work causes widespread adoption of security products and solutions.