Amazon has its eyes on the residential and commercial real estate markets. We take a look at how the tech giant is expanding far beyond its e-commerce ambitions.
Amazon is moving well beyond e-commerce and broadening its smart home focus into the lucrative world of real estate.
While the tech giant has been instrumental in the growth of online retail, it's now gaining traction in the property market. It shelled out $4B for its Seattle campus, including The Spheres, and after a highly publicized bid for the site of its second headquarters (known as HQ2), Amazon settled on Virginia. The company is set to invest $2.5B on the location and another $230M on a new Operations Center of Excellence in Nashville.
But beyond real estate ambitions to support its own growth, Amazon also seems to be looking to move into the broader industry as a whole.
While its primary focus has been on the smart home arena, Amazon is widening its reach to include other aspects of commercial and residential spaces. The company is creating smart buildings, serving as an intermediary between home buyers and sellers, and even making preliminary moves into home building.
In this brief, we examine Amazon's moves within the residential and commercial real estate spaces to get a view into where the company might be headed.
Starting a smart revolution
Amazon is fueling a smart revolution — starting with our homes, offices, and buildings. Through its Alexa-powered devices, the e-commerce giant is making us even more connected.
Smart homes
Amazon is on a quest to dominate the smart home product market, which is expected to reach a value of $7T globally, according to CB Insights' Industry Analyst Consensus. And it's doing so with the help of Lennar, one of the largest home construction and real estate companies in the U.S.
New Lennar homes will have built-in smart home capabilities powered by Alexa, such as smart doorbells from startup Ring (which Amazon acquired for upwards of $1B), lights, locks, and thermostats. Integrating Alexa through these amenities could add value for Lennar home purchases.
Additionally, the companies have created "experience centers" — model homes outfitted with Alexa-activated technology that showcase a smart home experience. The partnership could benefit both organizations, with Lennar homeowners becoming more deeply embedded customers within the Amazon ecosystem, and Amazon customers buying Lennar homes featuring Amazon devices as a value-add amenity.

Smart offices & Buildings
Amazon is putting Alexa to work outside the home too, integrating its Echo devices and voice assistant technology into a commercial setting. In 2017, the company launched Alexa for Business, a platform which allows Alexa to be used as an intelligent assistant in the office.
Booking meeting rooms, managing work calendars, and answering common onboarding questions for new employees are just some of the tasks Alexa can do in the workplace. Organizations can choose among thousands of Alexa "skills" — voice commands developed for businesses — or build custom ones tailored to their needs. Employees can even use their personal Alexa devices at their office desks or at home to join meetings and access workplace resources.

Amazon itself has used Alexa, with 53% of its meetings kicking off with a voice command rather than a manual call-in. As a result, meetings have started in under nine seconds on average, according to data obtained by CNBC.
WeWork was one of the earliest adopters of Alexa for Business, making Alexa-enabled devices available in meeting rooms at its New York headquarters. Other companies have since followed suit, including Condé Nast and GE.
Moreover, Amazon is enabling more connected buildings through Amazon Web Services (AWS), its cloud computing platform. For instance, Cognizant's Connected Places is an integrated solution hosted on AWS for managing geographically dispersed buildings, providing a real-time, unified view of facilities and services, including lighting, utilities and energy, smoke and fire alarms, building automation, and predictive maintenance.

But smart devices broadly come with a host of privacy issues. In a 2019 survey, 63% of respondents said they found connected devices "creepy" in how they collect data about people and their behaviors. More than half distrust their connected devices when it comes to protecting their privacy, and 75% feel concerned about other organizations using their data without their consent.
Meanwhile, security concerns have been raised with Ring's doorbells and cameras, which critics say could "turn neighborhoods into places of constant surveillance," especially with Ring's accompanying Neighbors app, which is supposed to act as a neighborhood watch forum.
A broker in the home buying process
Amazon may have started a revolution in homes and offices, but it's also making its way into the broader realm of real estate.
The online retailer has launched TurnKey, a home buying program in partnership with Realogy, the largest residential real estate services company in the US. By visiting the TurnKey portal on Amazon, prospective home buyers will be matched with local agents from any of Realogy's brokerage brands, including Better Homes and Gardens Real Estate, Century 21, Coldwell Banker, ERA Real Estate, and Sotheby's International Realty.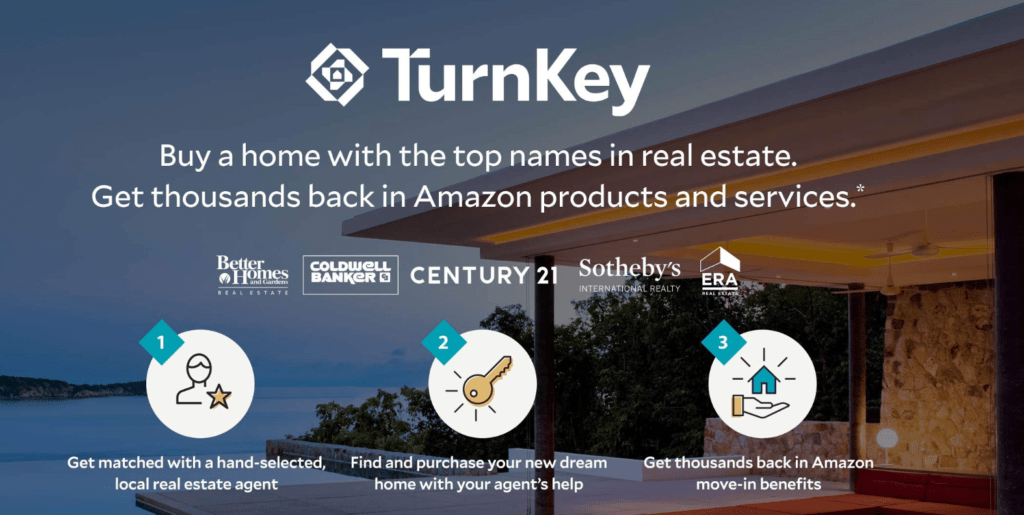 Once a buyer closes on a house through a Realogy agent, they'll get free Amazon move-in benefits valued between $1,000 and $5,000 based on their home's purchase price. These benefits include a selection of home services such as cleaning and furniture assembly, as well as a range of smart home products like the Echo Dot and Echo Show.
The partnership could boost business for Realogy, with the real estate brokerage company leveraging Amazon's massive platform to generate more leads and commissions and deliver added value to home buyers beyond the purchasing stage. As the initiative has just launched, time will tell if it could match a similar service like Zillow's Premier Agents program, or compete with Redfin's lower seller fees.
For the e-commerce giant, the TurnKey initiative is another avenue for its smart home products and Amazon Home Services, which faces competition from companies like Handy, TaskRabbit, and Thumbtack.
A move to building homes
Consumers can find almost anything on Amazon's online marketplace, and houses (albeit tiny) are no exception. The e-commerce giant offers a number of do-it-yourself tiny-home kits — from timber-framed cabins to an expandable container house complete with solar power and plumbing.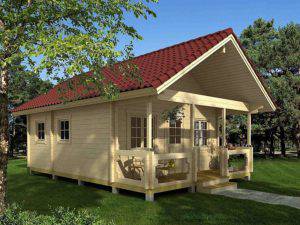 With sellers offering these DIY kits on the e-commerce site, Amazon is making tiny homes easier to buy and build. It might also be capitalizing on the tiny-house movement, which has grown in recent years — especially among millennials — due to rising housing costs, the lure of minimalist living, and the desire for a reduced carbon footprint.
These DIY tiny-home kits also pave the way for Amazon to venture into prefabrication and modular construction. The company has invested in Plant Prefab, a startup employing prefabricated construction and sustainable materials to build custom homes.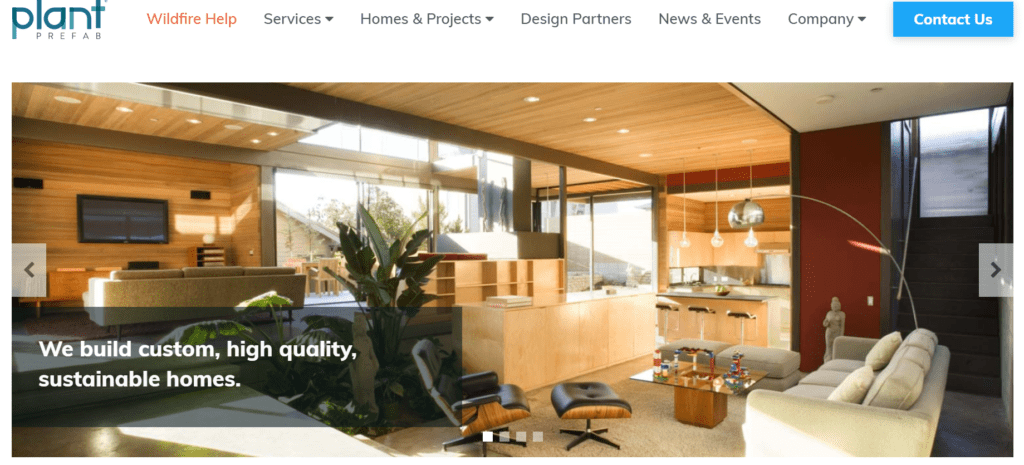 Through its Alexa Fund, Amazon joined venture firm Obvious Ventures (co-founded by Twitter's Ev Williams) and other investors in a $6.7M series A funding round for Plant Prefab. The investment provides another entry point for Amazon's smart home devices, but might also signal the company's future foray into building actual homes.
If you aren't already a client, sign up for a free trial to learn more about our platform.