A newly granted patent shows Amazon is pursuing augmented reality tech to fuel a new focus on auto parts. 
Shopping online for aftermarket auto parts can often be a difficult and frustrating task.
Aftermarket auto parts are usually manufactured by third parties, and are often inconsistent in quality and design.
For example, if the owner of a 1995 Ford Fusion wanted to order new fender liners, she might have trouble finding appropriate liners online. Even when an item is advertised as "compatible," it often doesn't fit, due to inconsistencies in manufacturing.
Moreover, there are often hundreds of brands to choose from and a bewildering array of auto makes and models to keep in mind.
Amazon already uses AR tech for its retail business through its iOS and Android apps, allowing customers to project renderings of furniture and electronics on their homes. A new patent granted to Amazon late last month indicates it may expand AR into a whole new retail category.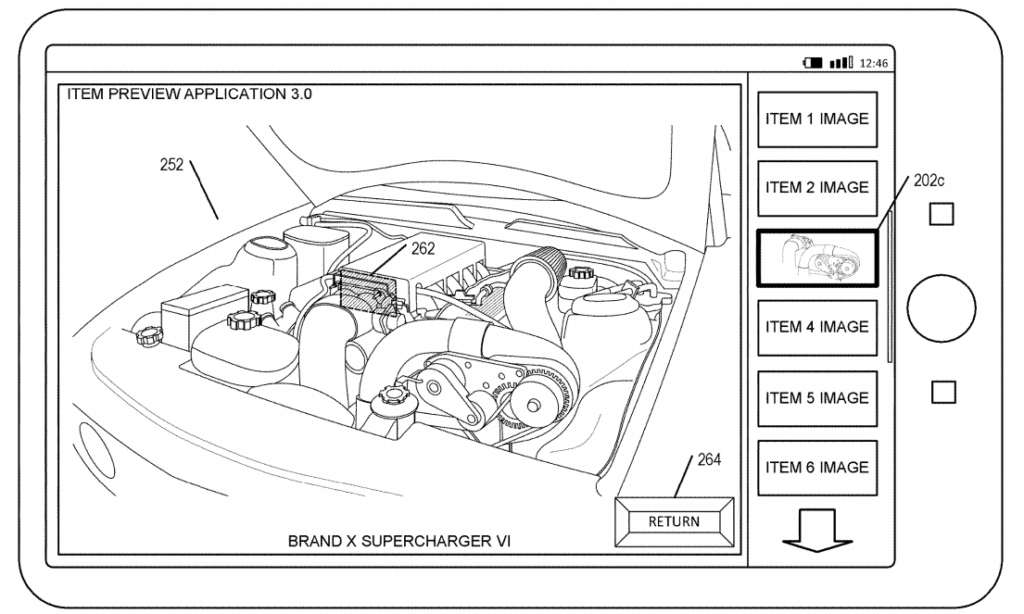 A drawing from Amazon's patent shows how AR will help consumers see if parts fit their vehicle.
Amazon started aggressively targeting this vertical in January 2017, when it announced contracts with some of the largest auto parts suppliers in the country.
Notably, traditional brick-and-mortar auto parts retailers like Advance Auto Parts and AutoZone don't have competing AR-enabled functions on their websites or mobile apps, giving Amazon an opening in the sector.
Amazon's recent AR patent grant, titled "Vehicle Component Installation Preview Image Generation," describes a system that uses augment reality to let users preview the image of an auto part as if it's connected to their car. Below, we dig further into the tech highlighted in the patent.
Step #1: Identifying a vehicle WITH COMPUTER VISION
The application described in the patent first identifies the make, model, and year of a customer's vehicle, typically using an image from the user's camera. (The app stores precise measurements for vehicles in its database.)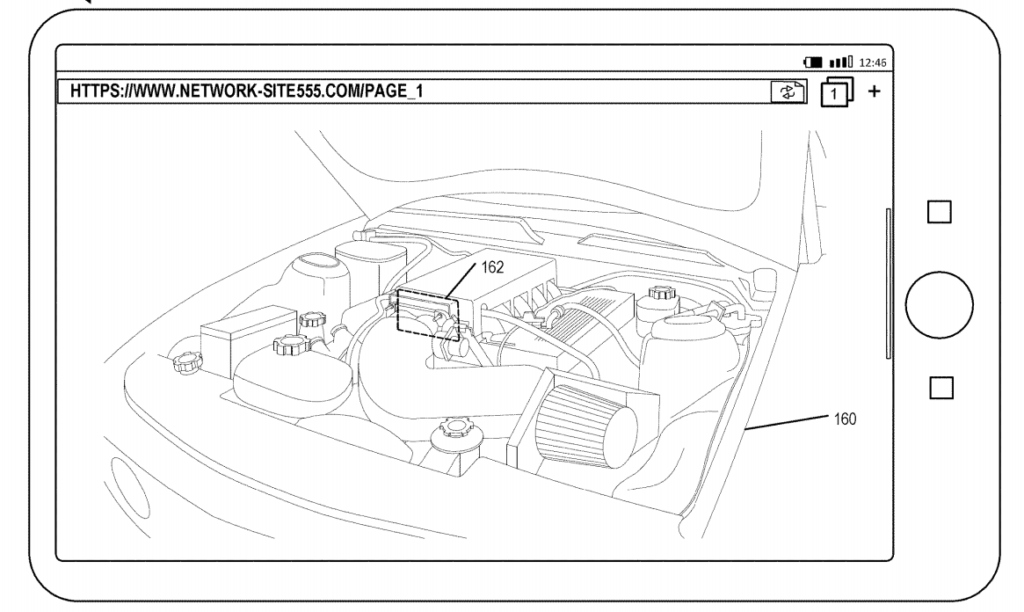 Computer vision technology within the app can then detect the vehicle based on car battery, headlight, or brand emblem.
If computer vision can't detect the vehicle make, the user can also enter a car's vehicle identification number (VIN).
Once the vehicle is identified, the application can identify the portion of the vehicle that's being displayed (e.g. an engine compartment) and detect vehicle connection points, or points of access for selected auto parts. 
Track all the AR/VR startups in this brief and many more on our platform
The use cases for AR/VR continue to expand, from gaming to healthcare to retail. Look for AR/VR in the Collections tab.
Track AR/VR startups
Step #2: sHOPPING FOR THE RIGHT PART ONLINE
Once a vehicle connection point is identified, a user can then choose a desired auto part (for example, a supercharger) from a database of 3D renderings, which also contains precision measurements.
The app can show several brands and sizes of superchargers, allowing the user to toggle between different options, as shown in the image below.
The user can then preview and choose a desired auto part from the full online database of relevant 3D renderings.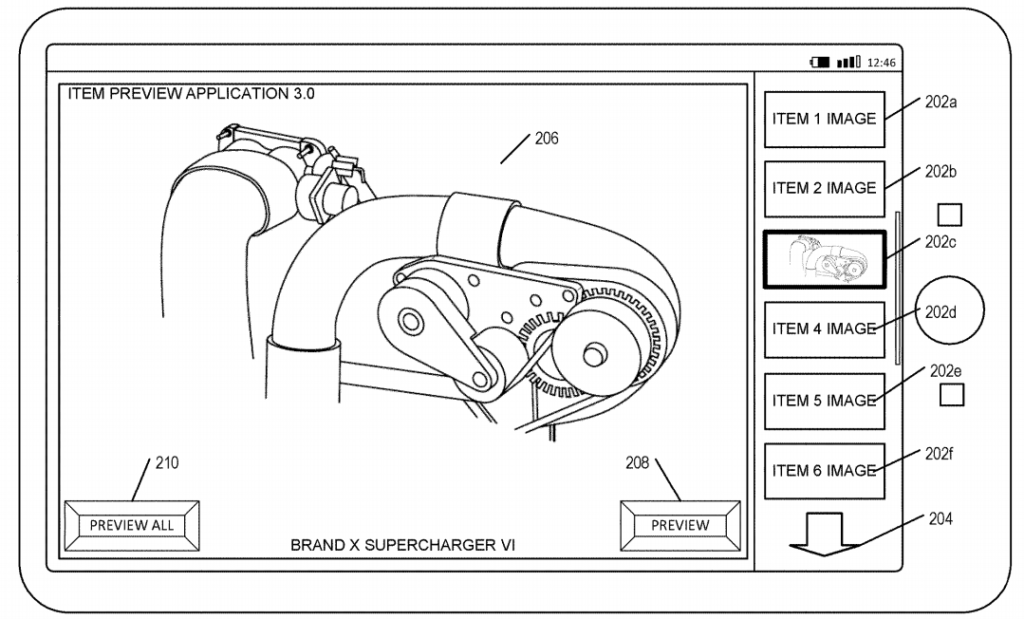 The patent details the app's internal recommendation engine, which is similar to the recommendation functionality that can be found on Amazon's retail website.
For example, the recommendation engine might also offer complementary parts that would fit in the same portion of the car.
step #3: TESTING fit in AR 
After the desired auto part is chosen, the platform integrates an image of the selected auto part with the image of the vehicle, as shown below. At this point, the user can make a judgment on whether or not the auto part will fit the vehicle.
Notably, the patent states that the 3D renderings can determine whether a part fits the vehicle within a certain "threshold degree of fit," suggesting that even with the most precise measurements, there are still aspects of fit that cannot be projected visually (e.g. the screws connecting the part to the vehicle).
That said, the application also contains supplementary information such as customer reviews and manufacturer comments, which can give further context.
If the technology allows Amazon to accurately suggest compatible parts, it could help the aftermarket auto parts industry gain more market share over more expensive (but guaranteed compatible) auto parts from original dealers.
If you aren't already a client, sign up for a free trial to learn more about our platform.