We also dig into whether Oscar is overvalued, robots delivering groceries and bank blockchain challenges.
Wall Street overreacted to Google's earnings, the last mile of groceries, and the return of Uber's founder. Today's note also covers:
Several of you asked for a digest of our Expert Intelligence research. That's all in here, too.
Amazon's intensifying interest in financial services
Amazon just made a bet on small business lending in India. This highlights the company's continued push into financial services.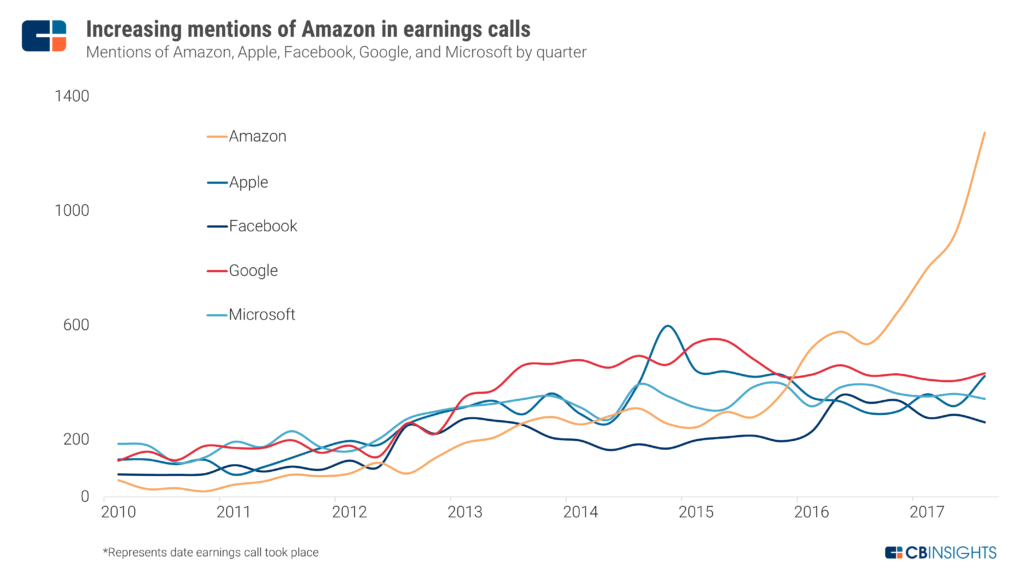 Expect the mentions of Amazon on earnings calls by financial services firms to intensify with these moves.
Capital Float, an Indian online platform that provides working capital financing to underserved SMEs, announced two rounds of funding earlier this week. The firm raised $80M in debt from undisclosed investors and raised $22M in a Series C round from Amazon.