More than Google, Apple, or Facebook, there's one company that CEOs and public company execs are talking about the most. We analyzed earnings call transcripts to identify the new king of technology.
---
Learn more about CB Insights' Earnings Transcripts Search Engine and Analytics. Sign up here.
---
From 2008 to 2015, Microsoft, Google and Apple have all briefly flip-flopped as the most mentioned tech company on earnings calls.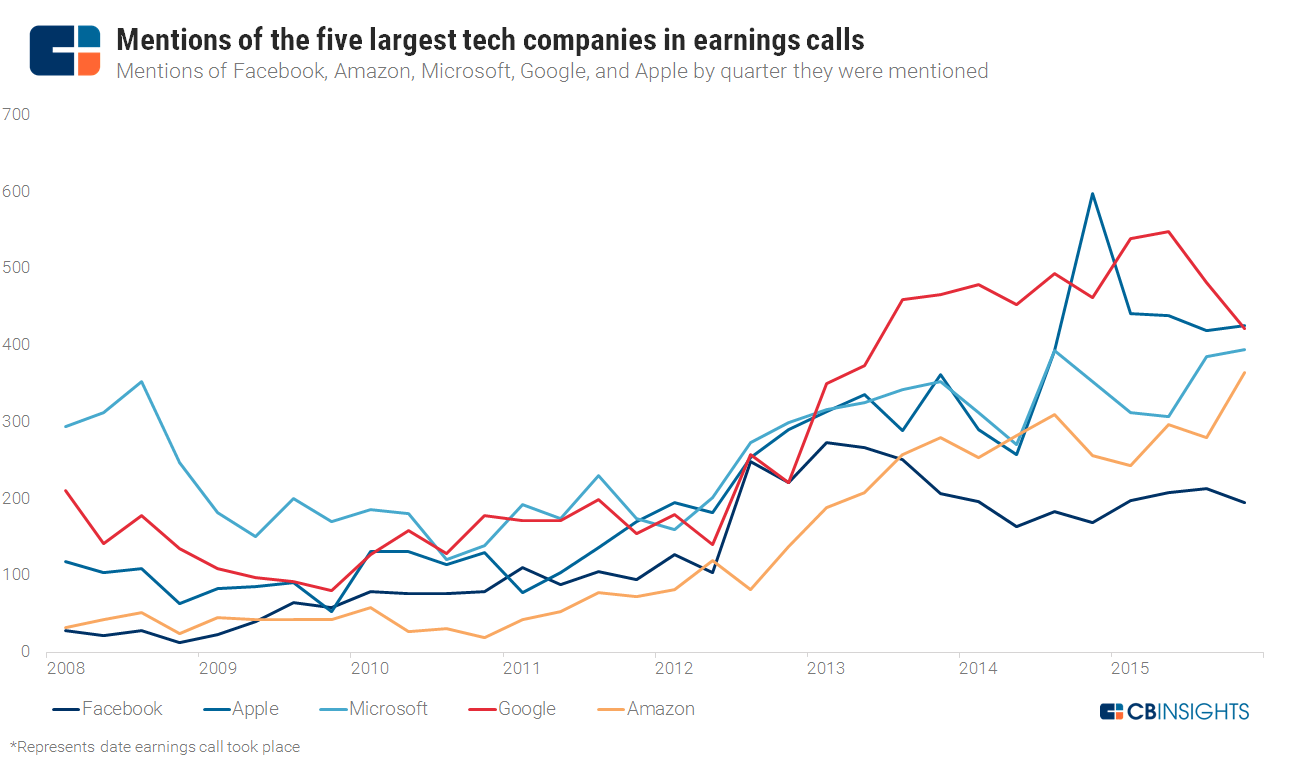 But there is a new king in town, and it isn't even close.
Amazon has been mentioned nearly 3000 times in the last year.  That's more than Facebook, Apple, and Microsoft combined.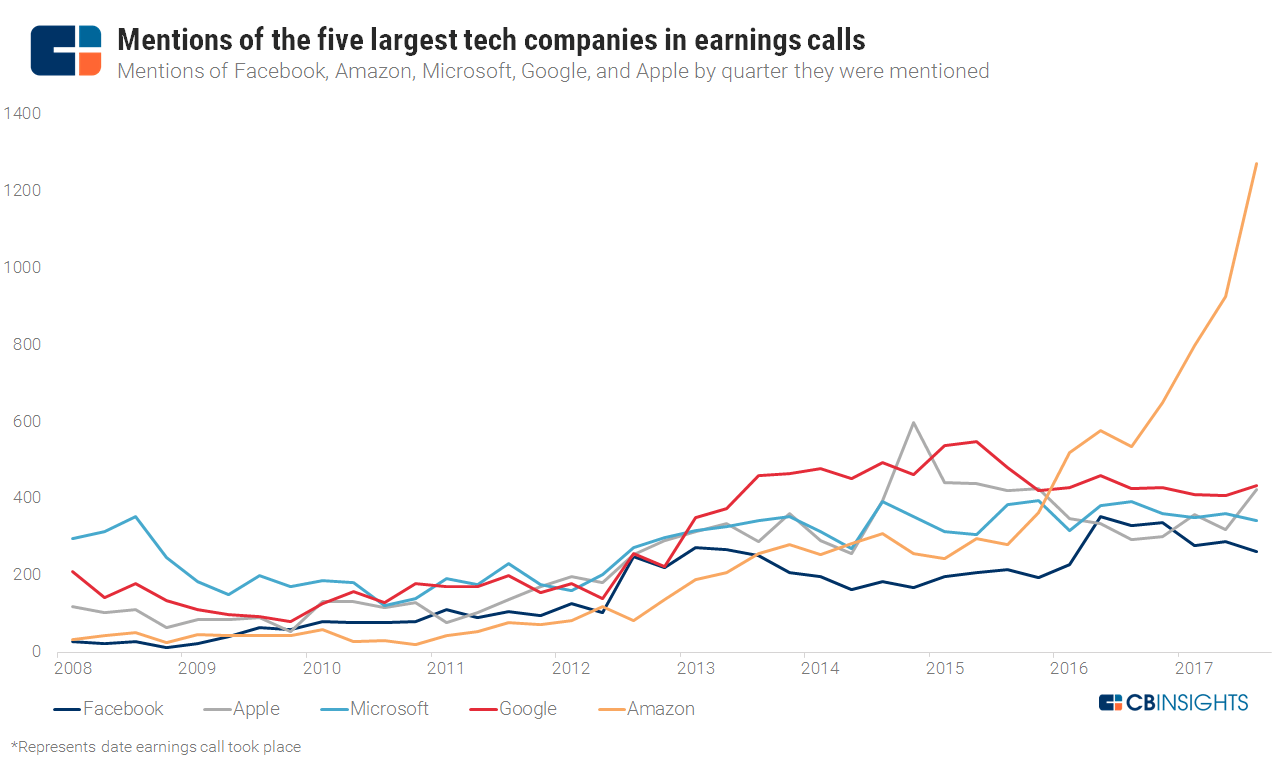 The sharp uptick in Amazon mentions highlights how the company's success has begun to rattle companies across a large number of industries.
As Amazon reaches into groceries, apparel, brick-and-mortar commerce, cloud computing, transport & logistics, digital advertising, and more, we can expect this obsession with Amazon will only climb.
In the last two quarters, the lineup of companies mentioning Amazon has been eclectic. Here are just a few:
Pharmacy / prescriptions – Express Scripts and CVS
Retail – Foot Locker and Macy's
Content – Netflix
Logistics – Air Transport Services Group
Tech / software – Oracle
Note: To analyze this data, we mined earnings transcripts for 6000+ public companies across the last 10 years. Sign up to get access to our earnings transcript search engine & analytics.
If you aren't already a client, sign up for a free trial to learn more about our platform.