The acquisition will help Amazon integrate enhanced seller tools into its Multi-Channel Fulfillment program. Here are the top-line bullets you need to know.
Amazon, an e-commerce company, has acquired Veeqo, an order and inventory management application, for an undisclosed amount.
WHO ARE THE PARTIES TO THE DEAL?
Veeqo: UK-based Veeqo helps retailers track and manage their online business across e-commerce platforms such as Amazon, Shopify, Walmart, and eBay. The company has reportedly processed more than $1.7B in orders over the past year, and it facilitates around 28M shipments on an annual basis. Brands like Dove, Shopify, Trade Counter Online, and Brewdog are included among its client base.
Amazon: Washington-based Amazon caters to retailers of all sizes and offers a wide range of products, including electronic goods, apparel, footwear, grocery items, kitchen appliances, and stationery. Amazon reportedly controls around 40% of US e-commerce sales, and its revenue increased 22% year-over-year to hit $469.8B in 2021. The company's employee headcount, including part-time individuals, reached 1.6M in 2021.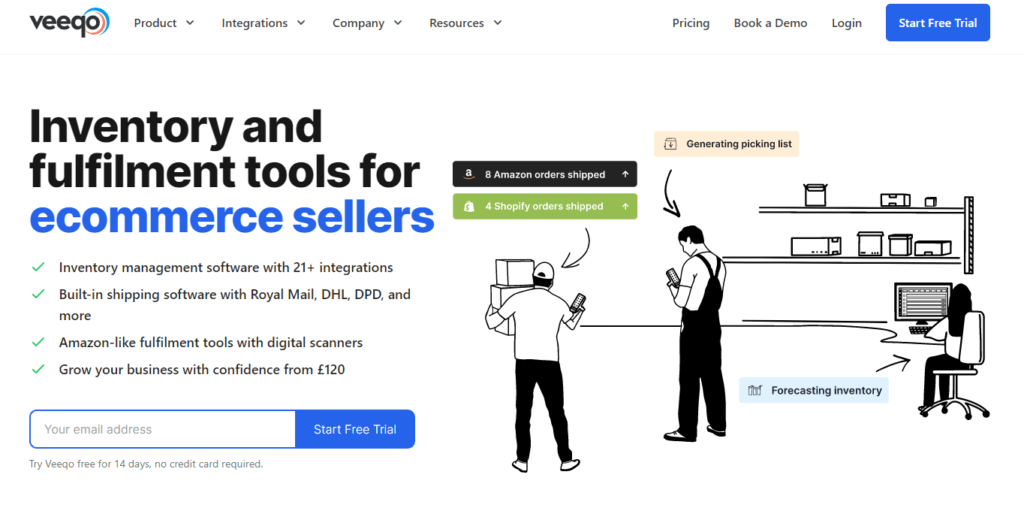 Source: Veeqo
WHY DOES THE MARKET MATTER?
The global inventory management software market is expected to reach a value of $5B by 2026, growing at a CAGR of over 5%, according to Global Market Insights.
The rising popularity of e-commerce and omnichannel retailing have contributed to market growth.
The demand for inventory management software has increased amid Covid-induced supply chain disruption.