Are CPG brands spending too much time talking about ingredients, and not enough time talking about outcomes?
"People don't want to buy quarter-inch drills; they want quarter-inch holes."
It's one of the most famous marketing quotes of all time, but food companies have yet to take it to heart.
We all know that functional foods have been trending for the past few years. Shoppers are looking for foods that bring longer-term health benefits — solving for more than simply hunger — and in response startups have been rolling out products based on probiotics, ginger, coconut oil, and more.
But, companies need to take this one step further.
Shoppers only care about the ingredients (the quarter-inch drill) to the extent that those ingredients offer the calmer sleep, brighter skin, or bigger biceps that they want (the quarter-inch holes).
Unfortunately, too many brands have taken the "functional foods" trend at face value and trumpet their credentials without explaining their impact to consumers.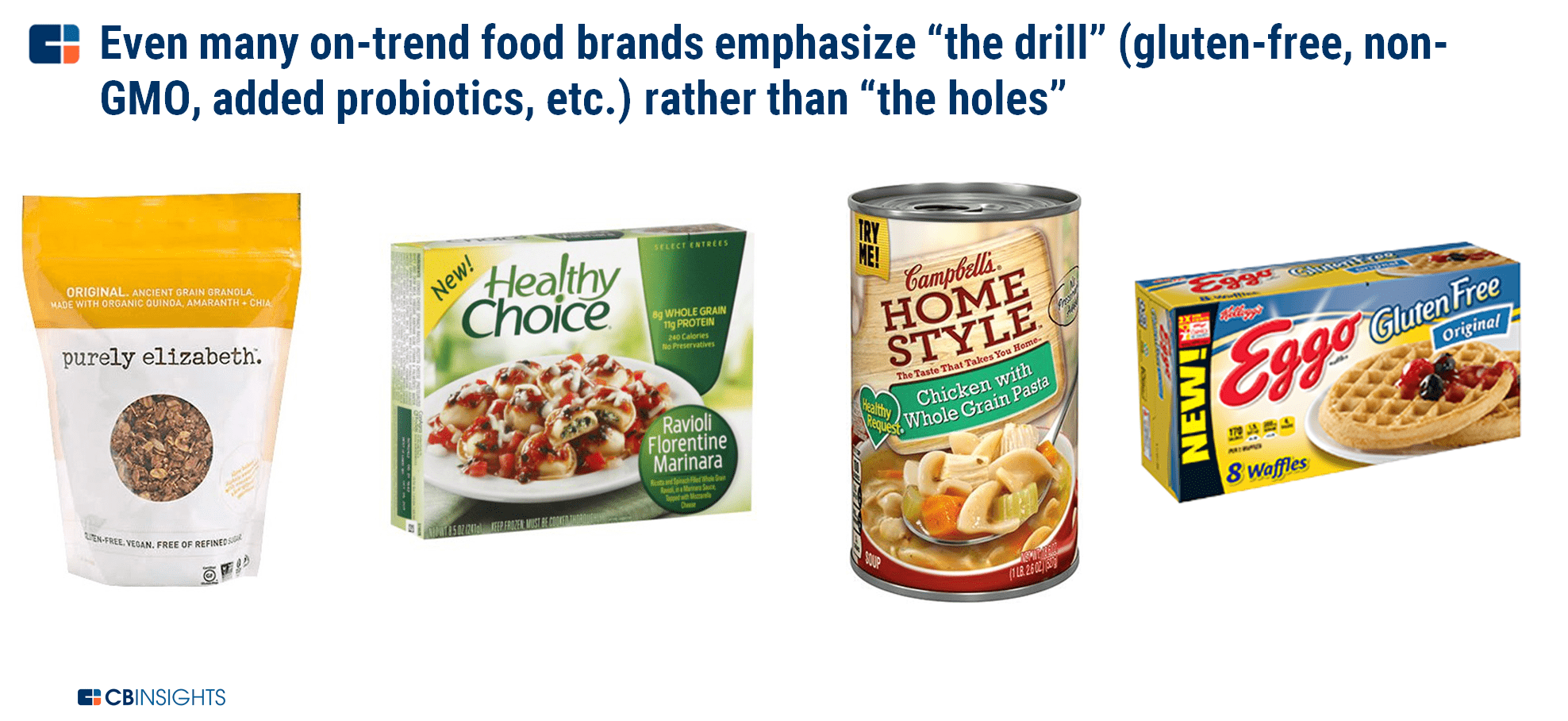 How can companies improve?
Instead of ingredients, food brands should organize their products by lifestyle improvements.
Certian makeup companies already use this strategy. Estee Lauder, Shiseido, and other leading brands organize their websites by concern (anti-aging, blemishes, pore minimizing, etc).
In food, who's doing it well? We do see a few examples, such as tonic startup Dirty Lemon.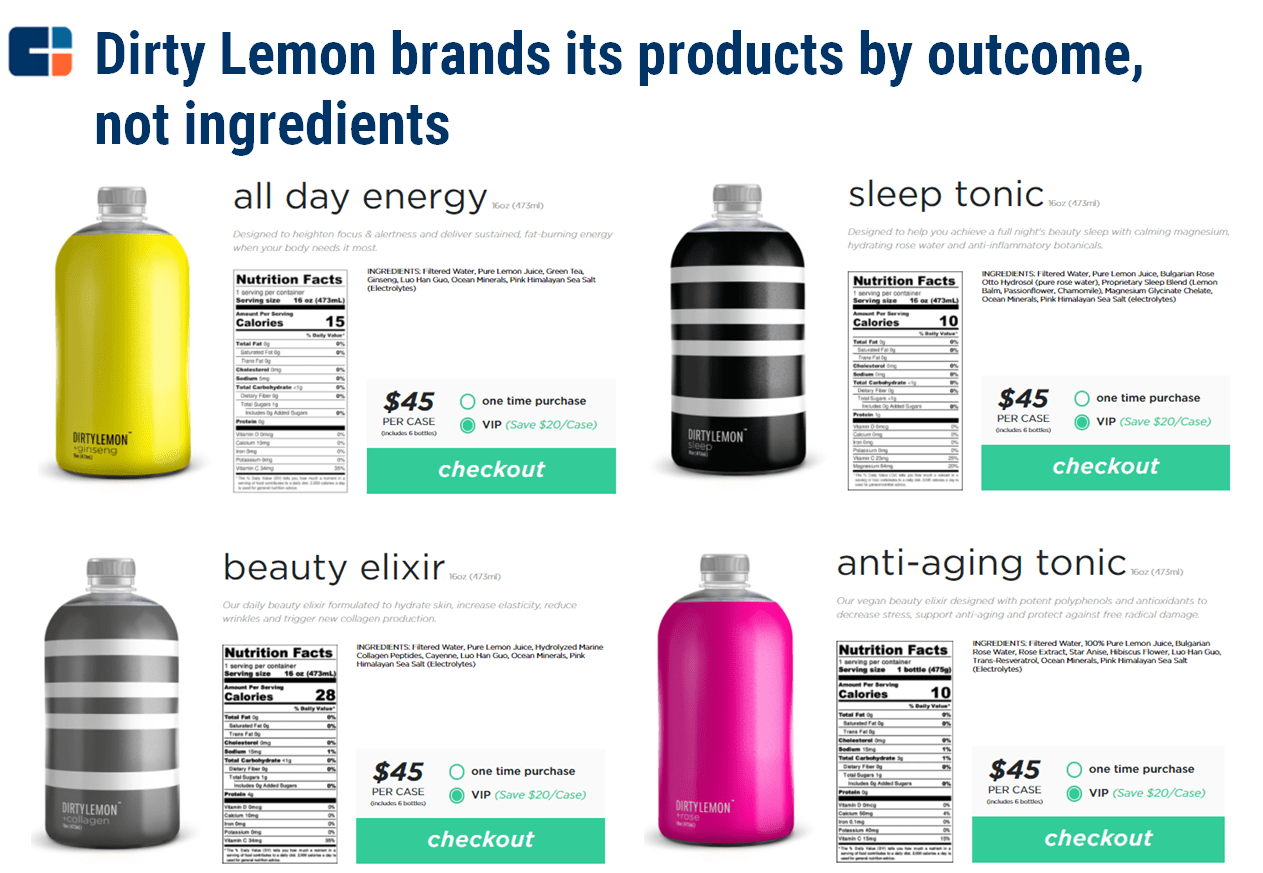 High-momentum supplement startups Hum Nutrition and Hims do this as well…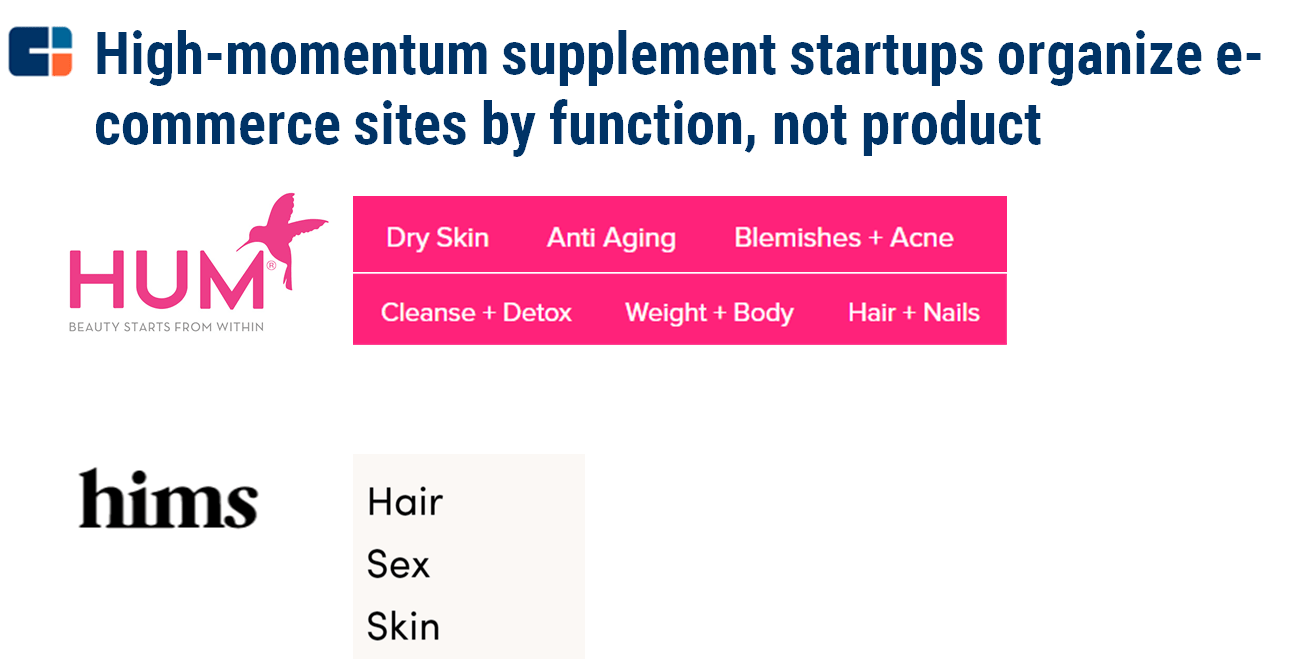 …as does recently launched olive oil startup Brightland.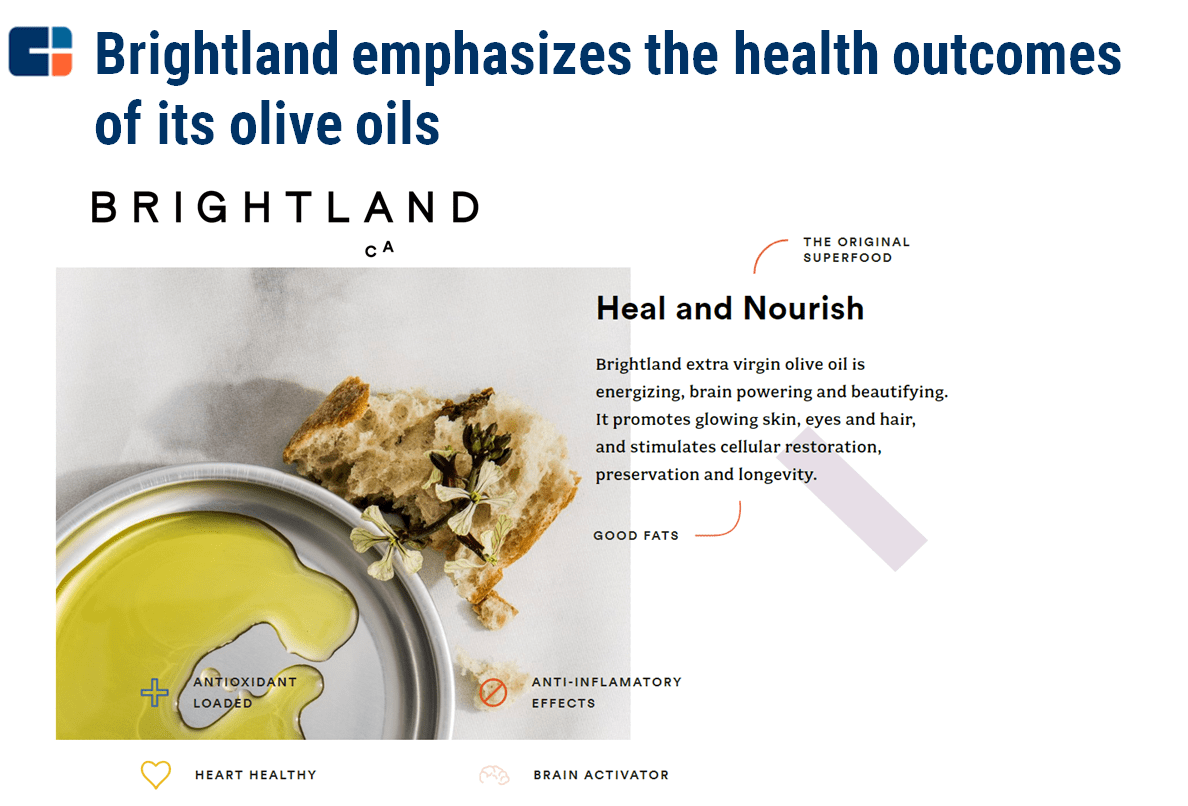 Beyond making products more relatable, the focus on lifestyle impact also opens up new partnership opportunities for food brands.
For example, do your products use chamomile and other herbs that reduce anxiety? Consider yoga studios, meditation apps, and mattress startups as partners. Are you adding collagen to your foods to support hair health? Maybe you'll think about selling through beauty salons and Sephora rather than just grocery stores.
The shift from drill to hole — from product to purpose — is still a work in progress.
This content first appeared in our CPG Insights newsletter. Sign up here to get a weekly rundown on the top news & perspectives in CPG.
If you aren't already a client, sign up for a free trial to learn more about our platform.