Also covered are active nutrition startups, Square and PayPal's business ambitions, and global shipping on the blockchain.
Today, we're talking about new unicorns, how vegan is going out of style, long-term rentals, fleece vests, and more, including:
Plant-based trends
How Airbnb and competitors are tackling rentals
A look back at some of our previous predictions
Startups making sports nutrition more accessible
IBM and Maersk's new blockchain JV
Square and PayPal in B2B payments
As vegan goes out, who's all-in on the plant-based economy?
Companies are increasingly avoiding more "polarizing" terms when describing meatless products. On earnings calls, the term "plant-based" far exceeds the words "vegetarian," "vegan," and "meatless," as the chart below illustrates.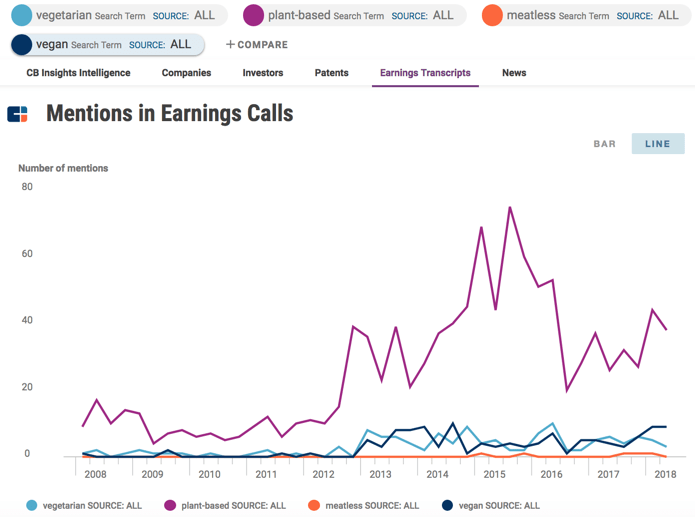 Companies appear to be increasingly changing their communications and PR strategies as well, which is influencing media. News mentions of "plant-based" foods are catching up to "vegan," and surpassed "vegetarian" in early 2017, as the chart below highlights.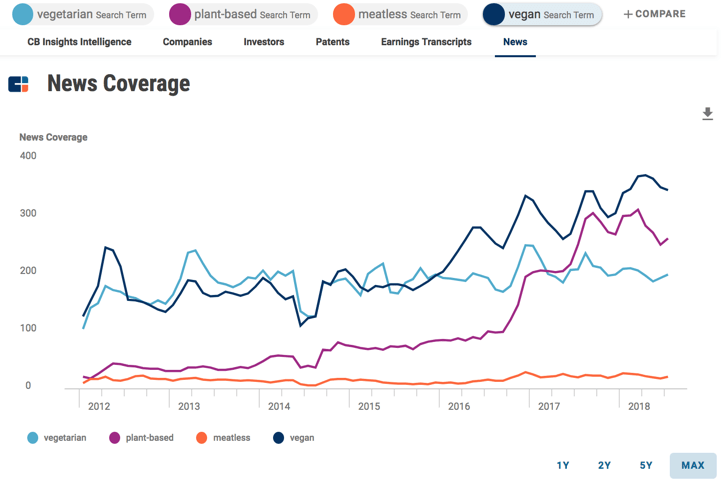 Of course, "plant-based" is a somewhat broader term sometimes used by companies beyond the food industry, especially energy companies. However, there's no question that food companies specifically are pivoting away from the veg label and towards a more neutral plant association.
Meatless burger maker Impossible Foods advises restaurants to avoid using "vegan" or "vegetarian" to describe its offering, according to AP.
The company is trying to avoid these labels because those words have a connotation of deprivation or blandness.
Impossible Foods' competitor Beyond Meat also aims to avoid the v-words, because it's hoping to target meat lovers. In fact, Beyond Meat's plant-based burgers are stocked next to real beef in grocery stores, rather than in the "penalty box" of the frozen veggie aisle.