Using earnings transcript data and media mentions, we analyze how AIG's cyber insurance offering has changed since 1999.
As the cost of cyber crime accelerates, protecting digital assets such as customer data has become more imperative for organizations.
The cyber insurance opportunity has not gone unnoticed by insurers. As demand has grown, insurers have shifted away from including cyber insurance in packaged policies to writing standalone cyber insurance coverage as a way of addressing cyber risks separate from traditional insurance products.
The first company to introduce cyber insurance in 1999 was AIG. Nearly 20 years later, AIG is #1 by market share for standalone cyber insurance premiums. In 2016, nearly 25% of all standalone premiums in cyber insurance were written by AIG.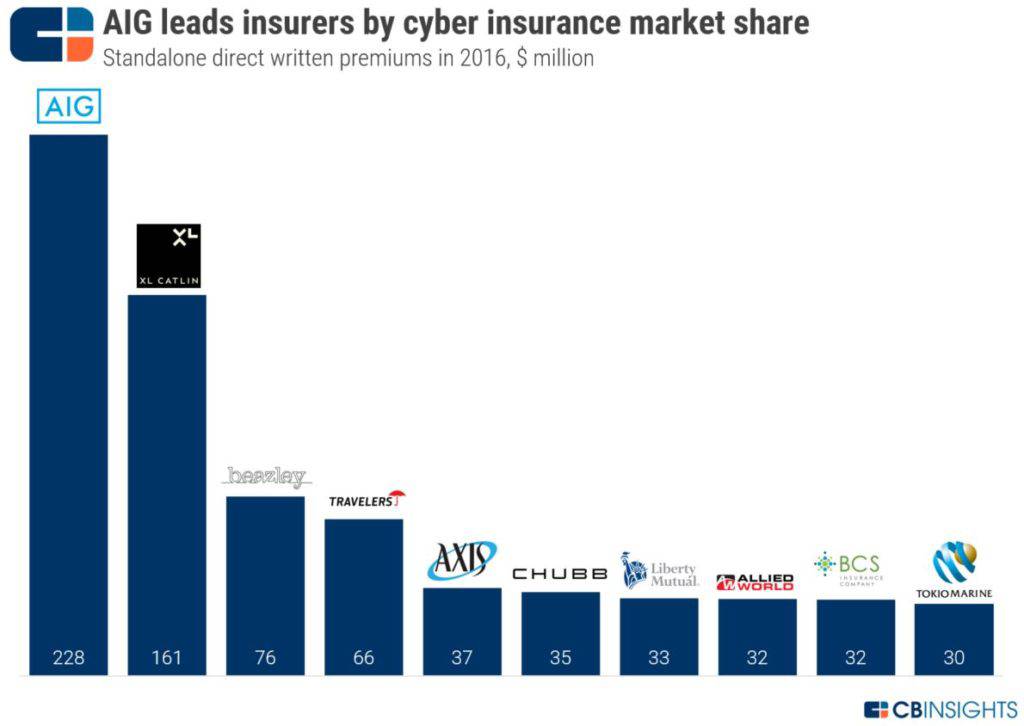 In this analysis, we use CB Insights earnings transcript data and news feed to analyze how AIG's cyber insurance program has evolved since its launch.