The funding will help Aidoc Medical enhance its platform and care coordination software. Here are the top-line bullets you need to know.
Aidoc Medical, a medical imaging analysis company, has raised $110M in a Series D. The round drew participation from Alpha Intelligence Capital, CDIB Capital International, and Tanmeya Capital Ventures.
HOW'S THE COMPANY PERFORMING?
Israel-based Aidoc Medical offers AI-backed solutions that enable radiologists to analyze medical imaging and detect issues.
The platform's technology has been used to analyze 13M+ scans and generate 1M+ notifications.
It caters to large medical centers, including Hadassah Medical Center, Sourasky Medical Center (Ichilov), and Haim Sheba Medical Center.
Aidoc has a portfolio of 15 clinical solutions that have been cleared by the FDA.
As of July 2021, it had 190 employees.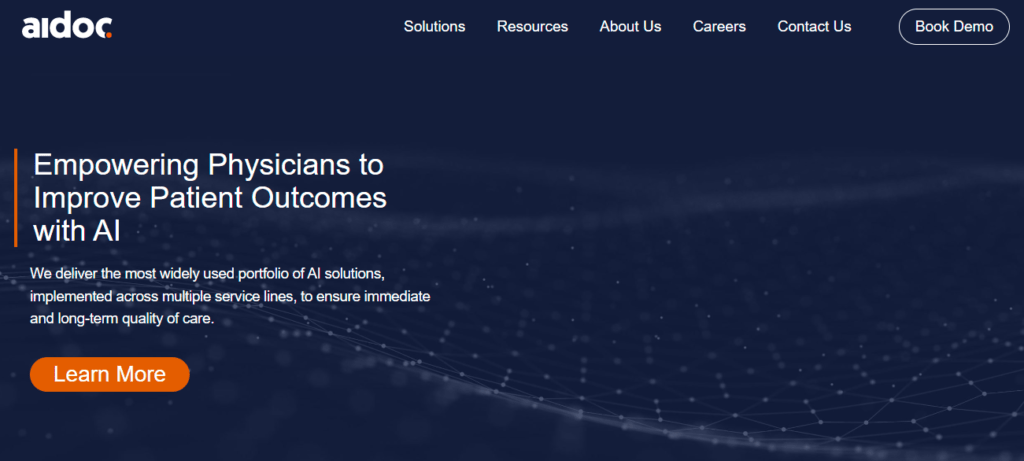 Source: Aidoc Medical
WHY DOES THE MARKET MATTER?
The global artificial intelligence in diagnostics market is expected to reach a value of $5.5B by 2030, growing at a CAGR of 26.3%, according to Grand View Research.
Funding to healthcare AI startups hit $12.2B in 2021, nearly double 2020's total.
The rising prevalence of chronic disease alongside care provider shortages has contributed to market growth.