Also covered are how AI speaks and which companies are filing multi-cloud patents.
Today, we discuss how it pays to be mindful, millennial water, e-bike investments, and more, including:
Calm and Headspace valuation multiples

Sparkling water wars and the La Croix effect

Artificial intelligence's new buzzword

 Patents for a smoother multi-cloud experience
Scooters are so hot right now — these investors agree
Calm.com and Headspace valuation multiples
Last week, Calm.com raised $27M from Insight Venture Partners and others at a $250M valuation. Calm taps into the meditation and mindfulness market, which looks to be a small but fast-growing segment right now.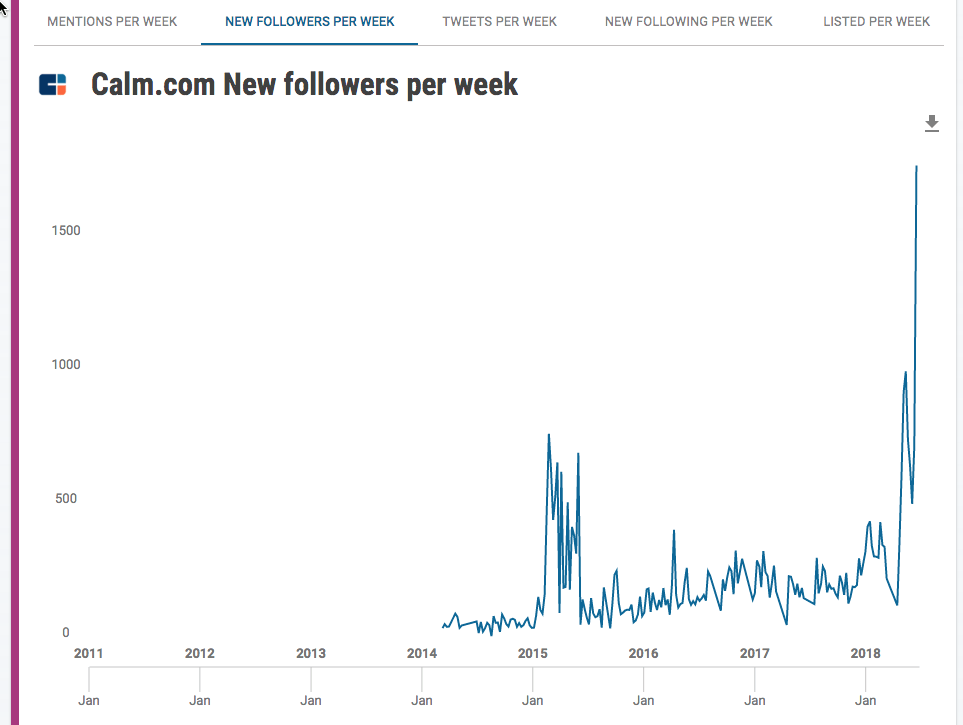 Signals for Calm (from its CBI profile) highlight the company's ascent on the web and Twitter, which is all the more impressive given the very modest angel/seed investment it had until this recent round by Insight.
Before this week, Calm had raised just north of $1M and was said to have done $40M — $60M of revenue in 2017.
Of course, Calm is not the only company in the meditation/mindfulness space, as the competitors on its profile highlight.

Headspace is the most well-capitalized competitor, as can be seen above. Simple Habit, out of Y Combinator, is another one that folks are watching.
Headspace raised at a $250M valuation in 2015 and is said to have done $50M in revenue in 2016. The company has gone on to raise significantly more in 2017, so its valuation has likely climbed. Both Calm and Headspace have price/revenue valuation multiples of 4x — 6x.