ESG funds largely outperformed S&P 500 during the pandemic. But the ESG scoring process is ambiguous, and brands often struggle to understand how to improve their ratings. From resilience planning to supply chain monitoring, we look at how alternative data and AI can help.
As consumers become more socially and environmentally conscious, corporates and investors have to adapt to stay competitive. Asset managers, credit rating agencies, and risk assessment teams are turning to ESG scores to monitor how companies are navigating global issues.
ESG scores rank companies based on their reputation and impact relating to environmental (E), social (S), and governance (G) issues. Investors might use these benchmarks to select companies that are better positioned to prepare for climate risks, avoid the market volatility associated with scandals or social backlash, or even outperform the broader market. 
Accordingly, executives have been talking about ESG at record levels.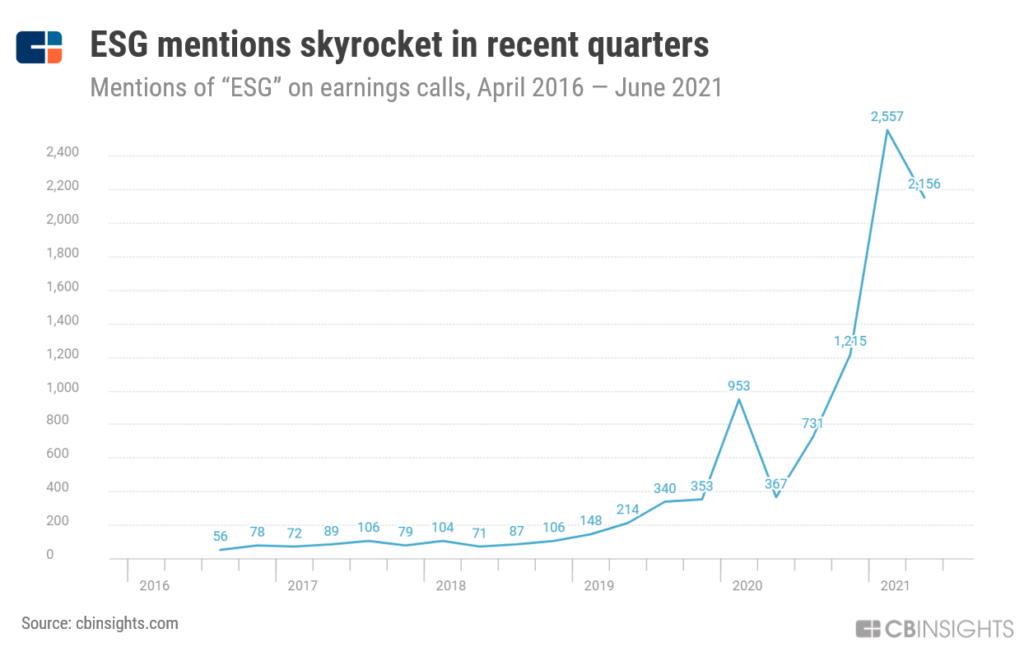 However, ESG scores are often subject to inaccuracies. Because a company's environmental or social impact cannot be measured with traditional datasets like financial statements or SEC filings, the scores depend heavily on companies' self-reported data. 
Now, ESG scoring teams are using artificial intelligence to capture and analyze alternative datasets, improving score quality while saving time and resources. For instance, some companies are using computer vision to scrutinize their extended supply chains for instances of deforestation. Meanwhile, asset management teams can use natural language processing (NLP) to parse through social media mentions to assess sentiment around company diversity policies.  
In this report, we analyze how alternative data and AI are enabling brands to bring quantifiable evidence to scoring practices and improve branding, as well as empowering investors to cut through corporate greenwashing and more objectively assess risk.
What is ESG scoring?
ESG scores take 3 categories into account:
Environmental

scores analyze a company's impact on the environment. Examples include a company's energy use, how it disposes of waste, and pollution levels. 

Social

scores reflect how a company engages with customers, employees, the communities in which it operates, and any other relationships. This could range from contributions to local events, to compliance with health and safety laws, to managing customer privacy. 

Governance

scores examine how a company is directed and controlled, including shareholders' rights, company leadership, internal auditing and compliance, and more. 
ESG scores are often calculated by buy-side teams or organizations, including asset managers, credit rating agencies, and other research organizations, to manage their own portfolios or advise clients.
There is not a one-size-fits-all model for ESG scores — they vary by industry. For example, a mining company is held to a different standard of hazardous waste management than a bank. Scores also depend on the scoring organization. MSCI ranks on a scale of CCC to AAA, whereas Refinitiv provides scores from 0 – 100.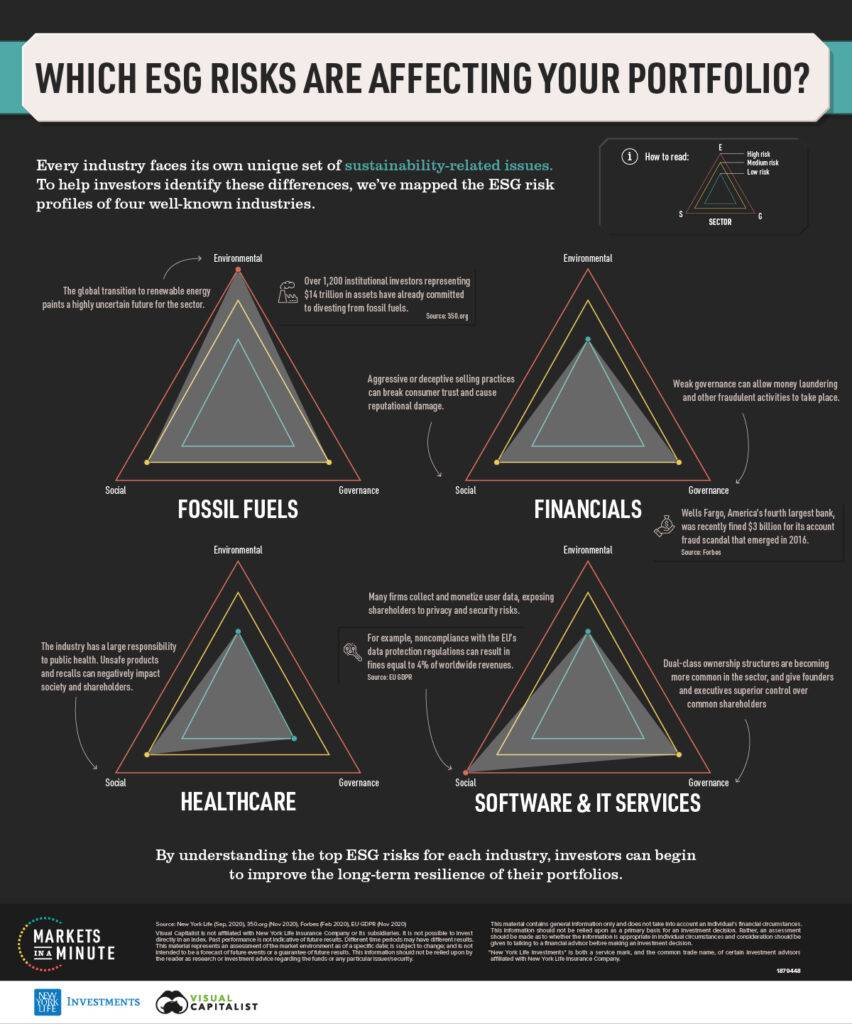 Source: New York Life Investments and Visual Capitalist
Organizations are increasingly turning to AI to make their ESG scoring systems as comprehensive as possible. For example, JP Morgan Asset Management and AXA Investment Managers have both experimented with using natural language processing in proprietary ESG scoring methodologies.
Data providers are also building out their ESG capabilities. Financial data company FactSet, for instance, acquired AI-powered ESG analytics startup TruValue Labs near the end of 2020, with FactSet CEO Phil Snow citing high "client demand for valuable, up-to-date ESG signals."
How brands can replace anecdotal evidence with quantitative findings
By using AI to inform ESG goals, brands can adapt to the increased scrutiny of media and investors, grow consumer trust, and prepare for future economic or environment-related supply chain disruptions.
Hawaiian Electric's climate risk and resilience planning
One AI application in ESG scoring is pulling together and analyzing disparate datasets to calculate a company's exposure to climate risk. Climate risk data can be used to predict how a company will fare in a broad range of weather events, enabling corporates to plan for the future and improve both investor and consumer confidence.