A strong focus on AI-based personalized content in Southeast Asia is driving the recent increase in deals.
People-oriented tasks like teaching and nursing are some of the hardest to automate — but that doesn't mean artificial intelligence companies aren't trying.
GET the enterprise AI TRENDS report
Download the free report to learn about the biggest emerging trends in AI and strategies to watch for 2021.
Startups are raising funds to develop AI-based solutions that can supplement regular teaching methods to address a shortage of skilled professionals and improve access to education.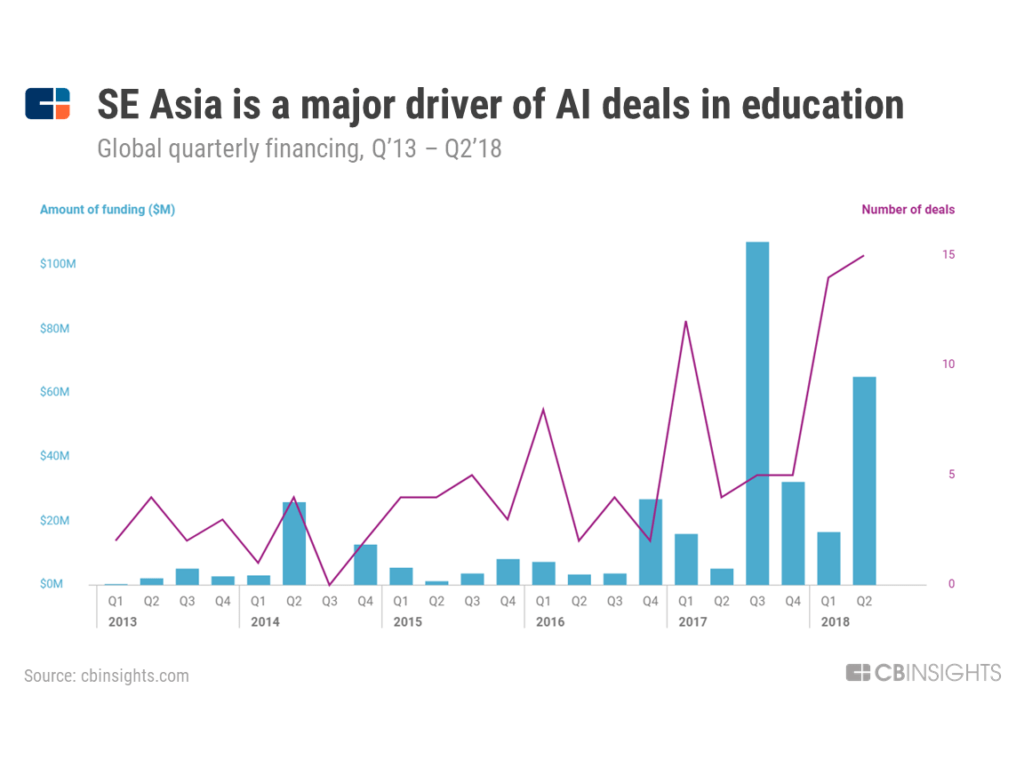 AI education startups across the globe have raised over $350M across 105 deals since 2013. Much of the deal activity is being driven by Southeast Asian companies. The top four rounds since January 2017 were raised by startups in China, including two deals to SchoolPal with participation from Ant Financial.