Also covered are smart VC exits and WeWork's acquisition strategy.
Today, we're talking about our Fintech 250 unicorn predictions, exits for smart VCs, how AI is impacting diabetes, a whole heap of payments startups, and more:
324 early-stage startups to watch

Smart VC exits

Fintech 250: yup, we killed it

Diabetes and AI

125+ payments startups
WeWork's recent acquisitions
From HR recruiting to keto dinners, here are 324 high-momentum early-stage startups
There are 324 high-momentum, Series B or earlier startups on our platform. Today, we're highlighting a few of them. See them all here.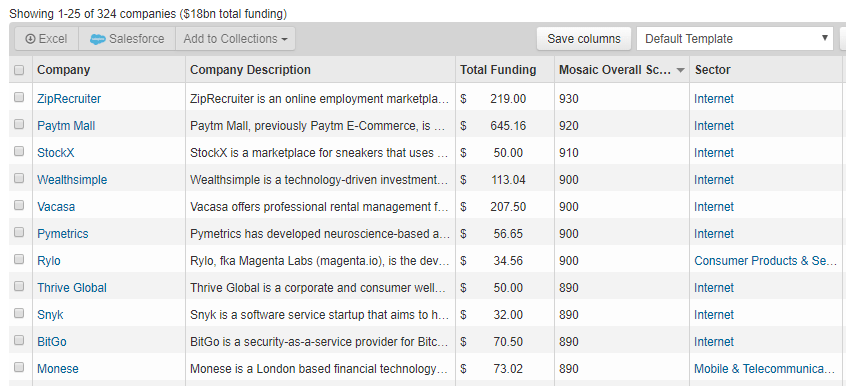 We used the CB Insights Mosaic score — a quantitative framework to measure overall health and growth potential of private companies using traditional and non-traditional signals — to surface the early-stage stars we're seeing on the platform.