Buoyed by a $550M mega-round, funding for artificial intelligence companies in healthcare reached almost $1.6B in Q3'19.
AI in healthcare companies peaked in both deals and dollars in Q3'19.
Companies in the space raised almost $1.6B across 103 financing rounds in the third quarter, making it the top-funded sub-sector analyzed in CB Insights' latest Global Healthcare Report.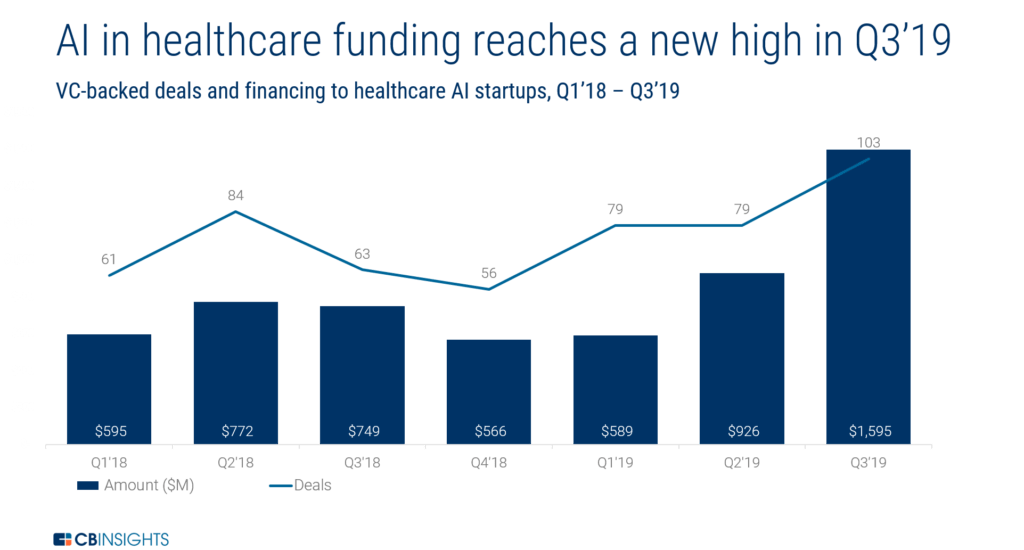 Babylon's mega-round Boosts record quarter
Leading the way for the quarter was Babylon Health, which raised a $550M mega-round from investors including the Public Investment Fund of Saudi Arabia, Munich Re Ventures, "a large US-based insurer" (speculated to be Centene), Kinnevik, and Vostok New Ventures.
The company has developed several AI-based health services, including a chatbot used by Britain's National Health Service (NHS). With the new funding, it plans to grow its business in the US and Asia, and expand its diagnosis capabilities to cover more conditions.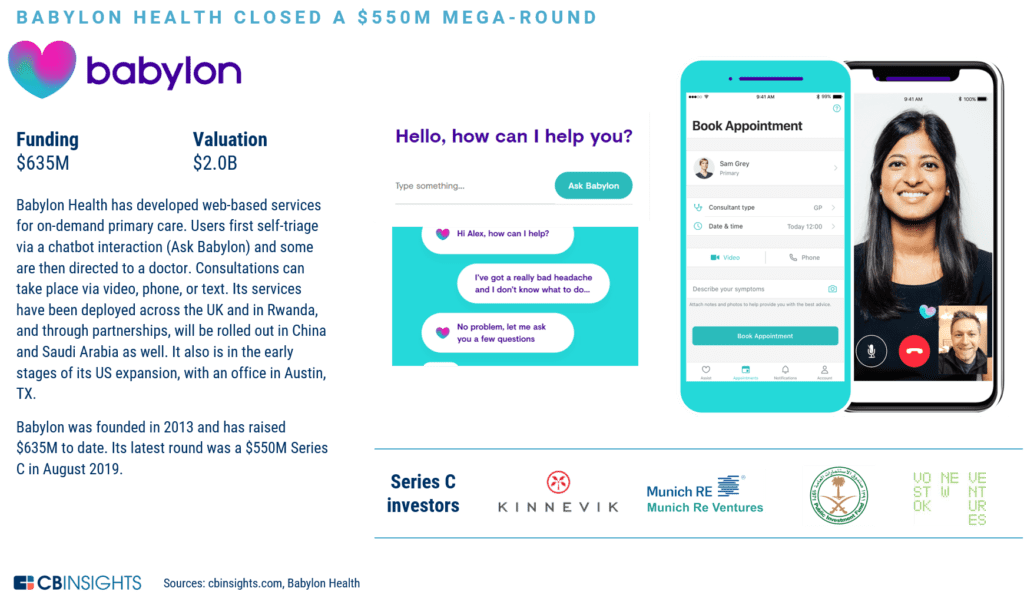 Top 5 rounds demonstrate the broad applications of AI in healthcare
Following Babylon's mega-round, the next 4 largest AI healthcare deals of the quarter went to companies with 3 distinct focus areas.
Freenome raised $160M in July to further its development of blood tests for cancer. Recursion Pharmaceuticals and BenevolentAI raised $121M and $90M, respectively, to develop AI for drug discovery. Rounding out the top 5 funding rounds was Healthy.io, an Israeli company that raised $60M for its smartphone-based urinalysis product.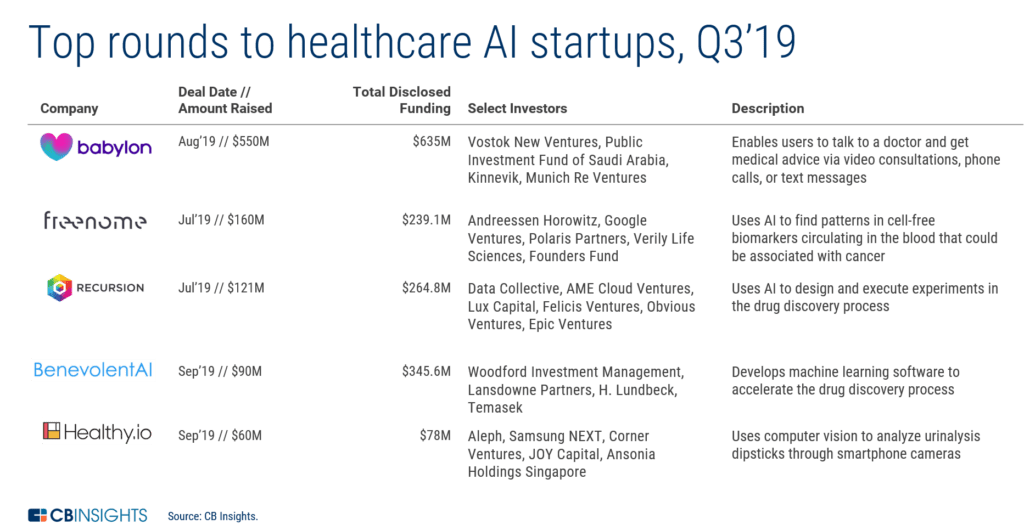 Anti-aging therapeutics draw attention
The quarter also saw 2 large rounds that went to companies focusing on anti-aging therapeutics. Both Juvenescence and Insilico Medicine use AI to identify drug candidates, and then partner with biotech companies for development. Notably, the 2 companies have formed a joint venture, called Generait Pharmaceuticals, which aims to develop small molecules that target age-related diseases.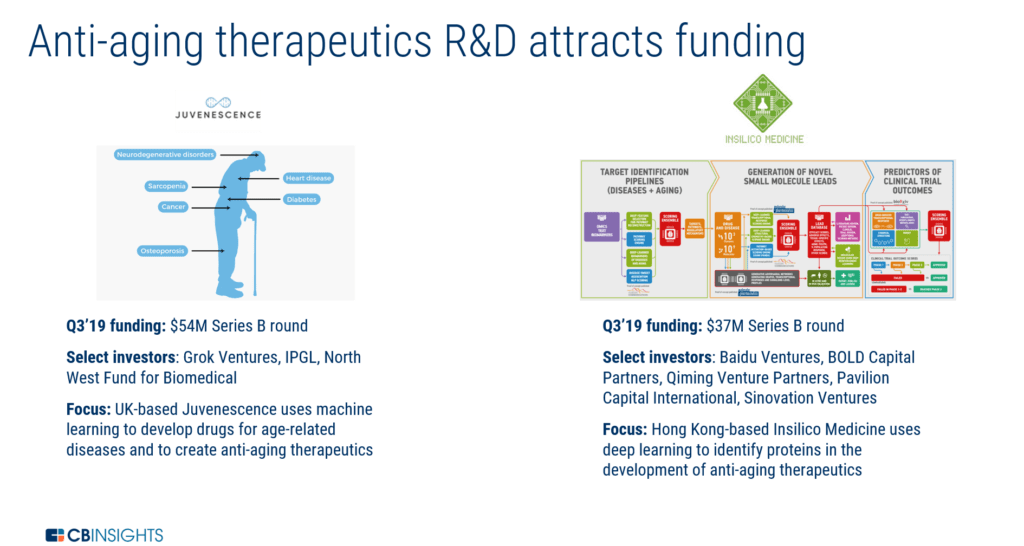 What's next?
Funding to AI in healthcare companies is on pace for another strong quarter in Q4'19, with $50M+ rounds already going to Innovaccer, Healx, and Viz.ai, among others. 
In our Global Healthcare Report, we look at funding trends in digital health and healthcare more broadly, as well as diving into changes happening in 7 healthcare sub-sectors, including the pharma supply chain, women's health, and the microbiome.
If you aren't already a client, sign up for a free trial to learn more about our platform.