Also covered are smart dust patent trends.
Today, we're talking about the blockchain and salad, top early-stage startups, AI for aging, and more, including:
The smart dust/MEMS patent wars are intensifying

255 early-stage startups to watch

Salad-as-a-service

AI that prevents aging

Getting comfy in the smart office
Startups making debt collection less awful
One more note before we dive in: two weeks ago, we talked about all the insurgents (big and small) attacking L Brands' Victoria's Secret and the lingerie market. This past week, the CEO of Victoria's Secret stepped down.
The smart dust patent race
Last week, we took a look at smart dust, the emerging technology that could cover the world with tiny sensors. Today, we're taking a look at the companies that are patenting the technology.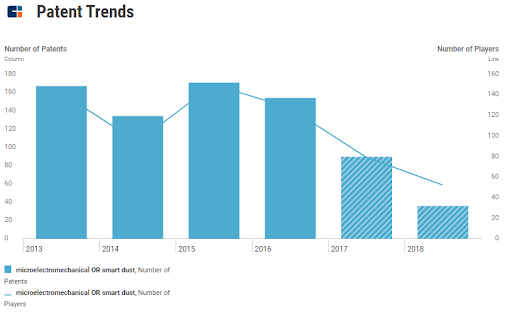 (Note: there is a 12- to 18-month lag on patent publication.)
Smart dust, or microelectromechanical systems (MEMS), have seen a relatively steady level of patent applications since 2013.
The top related topics, according to CB Insights' topic modeling technology, include microtechnology, sensors, nanotechnology, and semiconductor device fabrication (a process that creates the integrated circuits in electronic devices).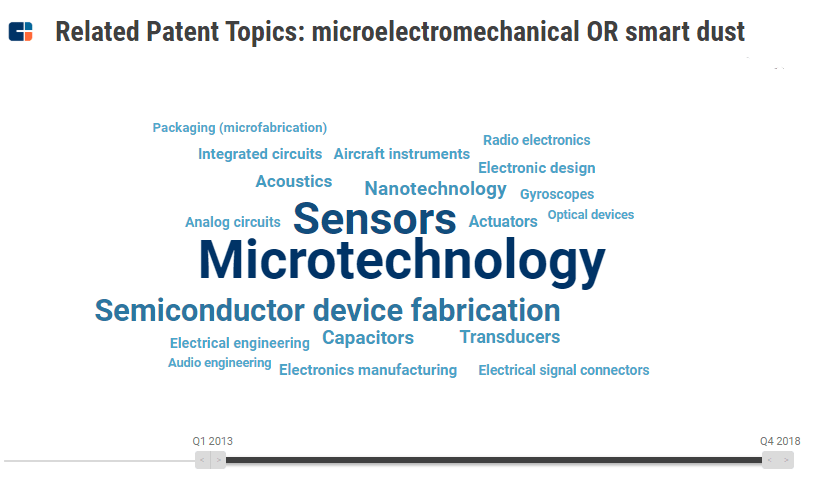 The top patent players are mainly companies within the semiconductor industry.