The evolution of the agriculture sector is being propelled by advances in biotech and digital methods for monitoring and managing farms. We look at where CVCs and corporate investors are placing their bets in agtech.
The agricultural tech, or agtech, industry is evolving. Companies in the space are working to provide food for a rapidly expanding global population while limiting waste and emissions. Meanwhile, consumer tastes are shifting, driving demand for locally grown produce and alternative proteins.
Agtech startups have seen increasing investments from corporate venture capital firms (CVCs) over the past 5 years, with Syngenta Ventures and Cavallo Ventures leading the pack.
Total funding in the space jumped from $1.2B over 103 deals in 2019 to $2.9B across 128 deals in 2020 as investors backed crop management solutions, biotech solutions for boosting crop yield, and alternative protein products.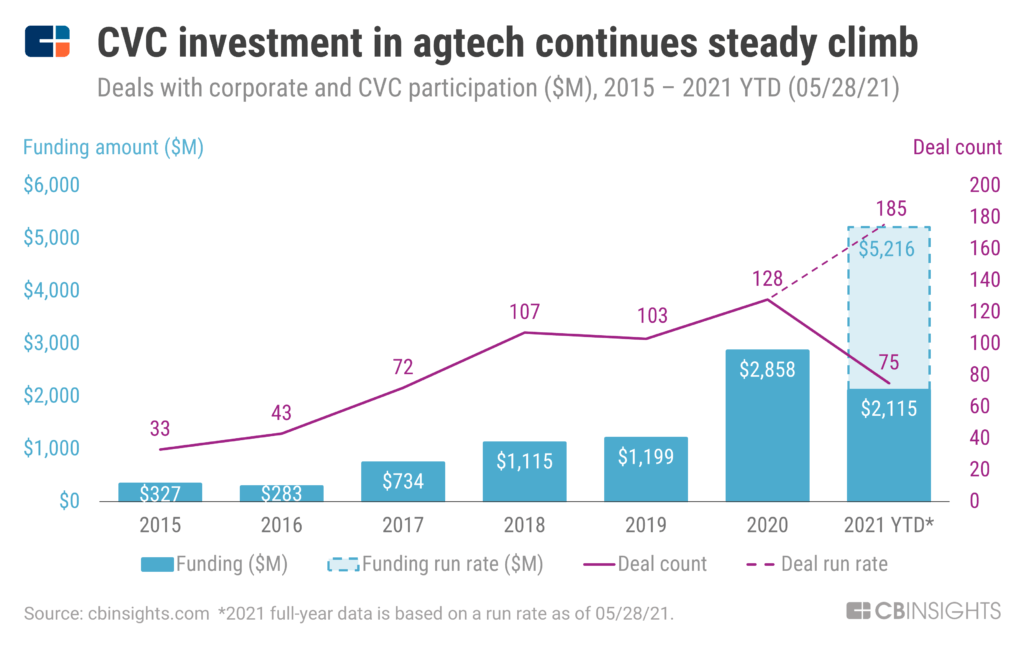 Funding and deals are already on track to set new record highs in 2021. Below, we look at the most active CVCs in agtech since 2015 and break down what their bets signal about the future of agriculture.