The company has raised $212M to date for its real world evidence platform. Here are the top-line bullets you need to know.
Aetion, a real world evidence and analytics platform, has raised $110M in a Series C, with participation from Warburg Pincus, B Capital, Foresite Capital, New Enterprise Associates, and Flare Capital Partners.
How's the company performing?
New York-based Aetion uses the "Aetion Evidence Platform" to analyze real world evidence and validate the safety, cost, and effectiveness of treatments.
Aetion doubled its revenue in 2020. Its clients include UCB, Sanofi, and Horizon Blue Cross Blue Shield of New Jersey, among others.
The company signed a collaboration agreement with the FDA to conduct research on Covid-19.
Aetion has offered effective analyses for 9,000 treatments to date. Also, the Institute for Clinical and Economic Review selected the platform as the primary source for real world data analysis.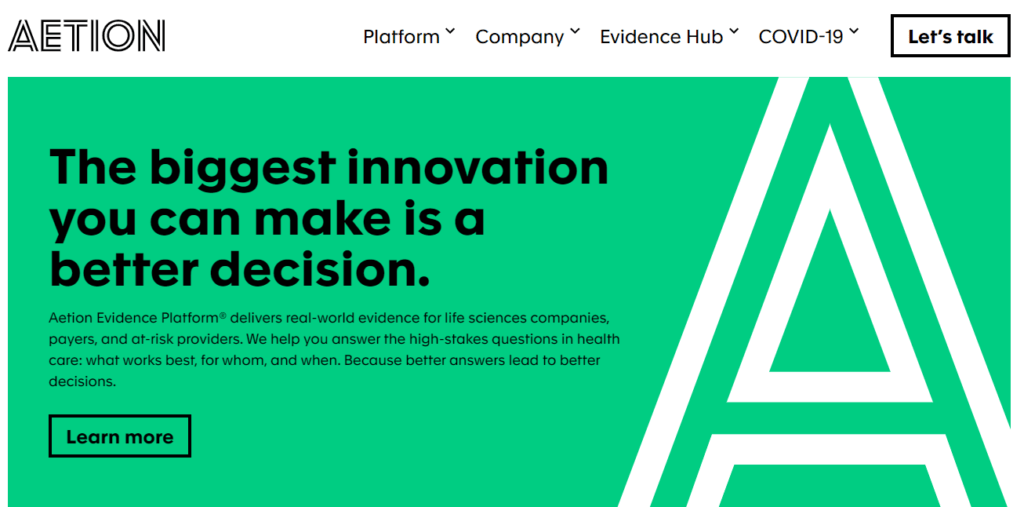 Source: Aetion
Why does the market matter?
The real world evidence market is projected to grow at a CAGR of 16.5% and reach a value of $3.13B by 2027, according to Meticulous Research.
The application for real world evidence has grown over the years due to the rise in chronic diseases, increased focus on personalized healthcare, and, rising drug costs. Also, with Covid-19, the need to make swift decisions has led to the growth of the industry.