Also covered are a deal surge in healthcare AI, Home Depot's delivery strategy, and how 5G could incite an IoT explosion.
Today, we discuss M&A multiples, Chinese investing behemoths, Instacart woes, and more including:
Adobe's multiple for Magento vs Shopify, Demandware and other comparable e-commerce software companies
Adobe announced the acquisition of Magento for $1.68B earlier this week. Magento helps online merchants run web stores, handle shipping, and promote their stores online. How does this stack up against comparable transactions?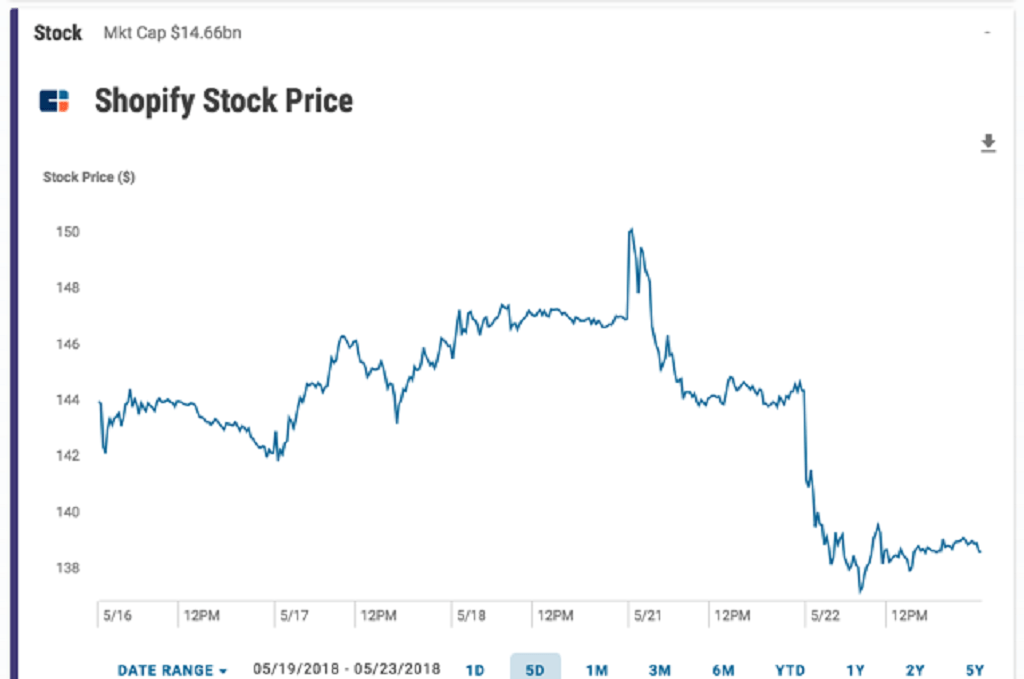 The deal immediately saw competitor Shopify's stock price take a hit on May 21 and continue to fall yesterday, now having gone from $150 to $138.75 in the last 2 trading days.
As can be seen on Magento's profile, the deal puts its trailing price/revenue multiple at 11.2x.

A look at Magento's competitors that have exited and their multiples is below. The list of Magento's competitors is here.