Corporations need to "see around corners" to succeed. But how?
Tech is reshaping industries faster than ever before.
But corporates are still having trouble responding to these rapid changes, according to Anand Sanwal, CEO and co-founder of CB Insights.
"Competitive lines are being redrawn," Sanwal said, in his keynote presentation at the A-Ha! conference in San Francisco. "The idea of people staying in their lane has gone away."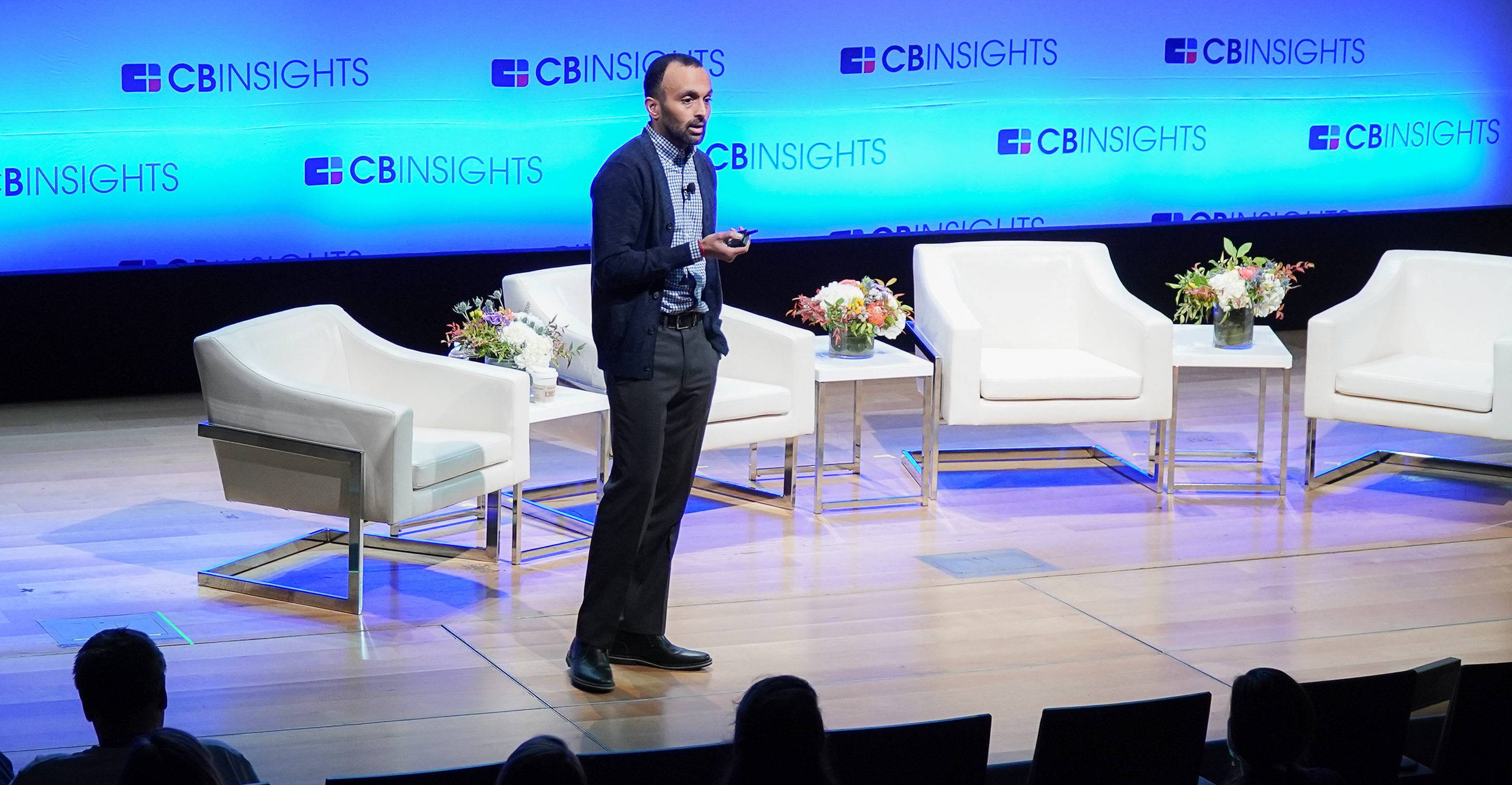 According to Sanwal, a company's culture must support innovation, and its approach must be structured to identify, recognize, and react to market shifts early and quickly.
Incremental innovation isn't enough. Companies need to "see around corners" to avoid their "gradual… then sudden" decline.
Moneyball For Everything
"The marriage of technology and data is speeding things up," according to Sanwal, and demanding that companies become more empirical and rational in decision making.
The "Moneyball" phenomenon – the use of statistical probability and empirical information in strategy – can be seen almost everywhere today.
To stay ahead of insurgents, corporates must embrace the same thinking.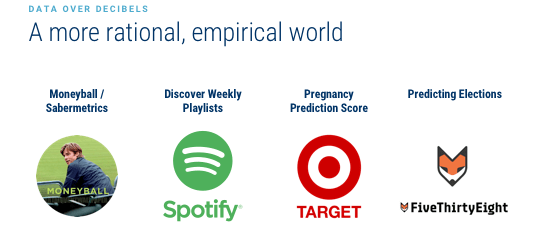 Insurgent competitors are multiplying
Competitive threats are a moving target. Decreasing technology costs are helping startups move quicker than incumbents on product, process, and distribution.
As corporates adapt, they're also facing pressures from unexpected places: American Express and Visa compete with Alibaba now. Daimler has insurgents like Tesla, Uber, and Google crowding into their space. Amazon is encroaching on practically everyone.
As markets shift, even prior partners will resemble competitors, said Sanwal.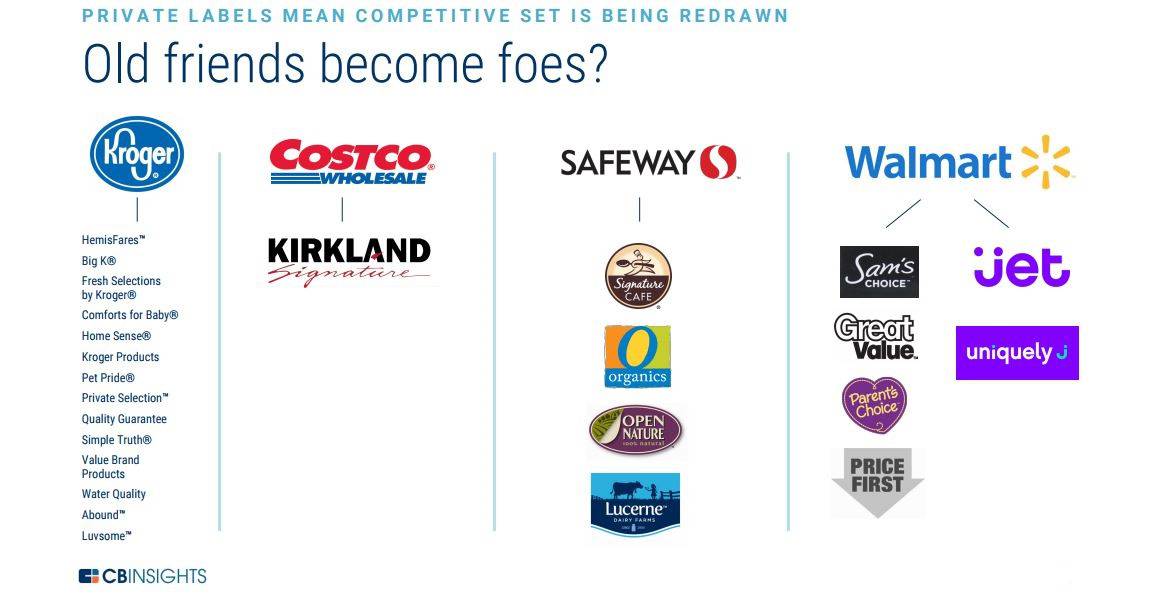 Shareholders get increasingly impatient
Corporates don't have time to waste. Markets still evolve slowly, but "suddenly comes quickly," according to Sanwal: Companies may see a gradual 20-24 month decline in stock price followed by a sudden drop (within 5-6 months) in response to an insurgent's threat.
As a consequence, activist shareholders are agitating for changes when they believe companies or management teams are unable to respond to technology, product, and distribution innovations.
More than ever, CEOs are under pressure for not responding to threats early enough.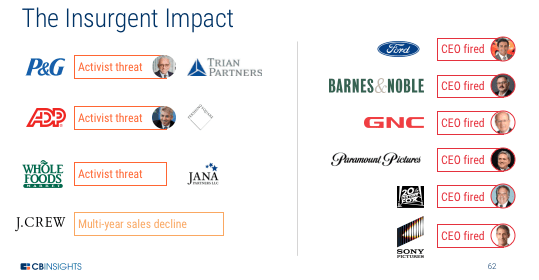 The Answer: Know What You Don't Know
According to a CB Insights survey, 85% of corporations view innovation as very important. But for 60% of them, it takes over a year to launch new incremental ideas … which are never enough to move needles.
Utimately, Sanwal says companies can learn to move faster once they're ready to look beyond the typical sources of innovation. (That is, beyond their customers, employees, and Google.)
With ~90% of the world's data created within the last two years, "there is an immense amount of data and technology out there to help you see these trends, technologies, and insurgents."
To learn more about harnessing the data and technology that are making business faster, check out Sanwal's full keynote presentation.
---
Read more insights from CB Insights' 2017 A-Ha! Conference here.
If you aren't already a client, sign up for a free trial to learn more about our platform.