The Series A funding brings 8fig to a $179M valuation. Here are the top-line bullets you need to know.
8fig, a provider of equity-free financing and supply chain management tools for e-commerce merchants, has raised $50M in a Series A round. The round drew participation from Battery Ventures and LocalGlobe, among others. Silicon Valley Bank will also provide a credit facility as part of this round.
HOW'S THE COMPANY PERFORMING?
Texas-based 8fig uses growth planning technology to provide e-commerce merchants with growth plans, equity-free financing, sales projections, unit economics, and profitability analysis.
The startup has experienced 200% growth since its seed round 6 months ago.
The company maintains offices in Israel and Texas.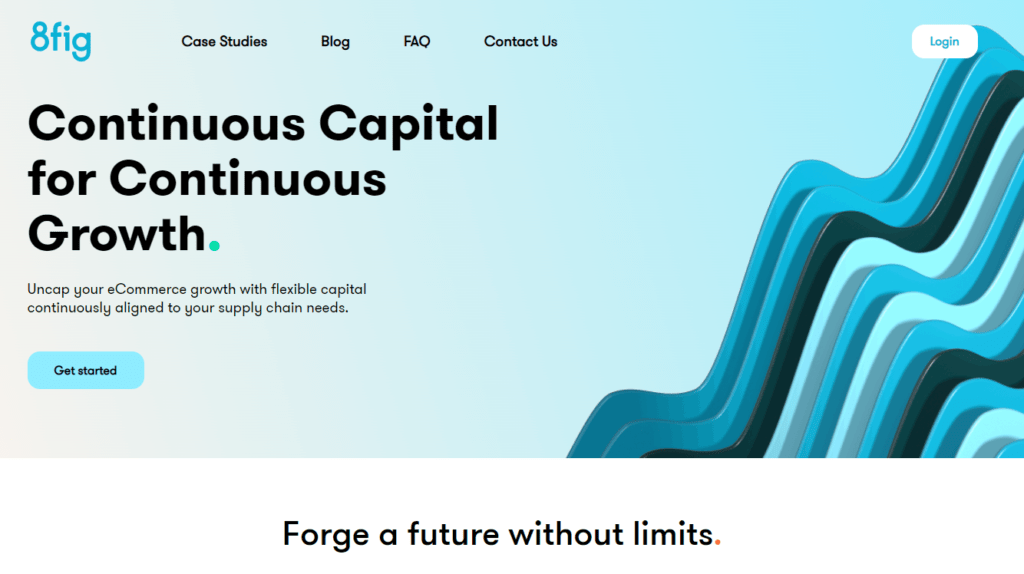 Source: 8fig
WHY DOES THE MARKET MATTER?
The global fintech market is projected to reach a value of $324B by 2026, growing at a CAGR of 23.4%, according to Market Data Forecast.
The fintech market has seen a funding boom in recent years. In the first 3 quarters of 2021, VCs invested $94.7B across 3,549 deals in fintech companies.
The global rate of fintech adoption stands at 25%, signaling a growth opportunity for providers and first movers.