Telecommunication companies are eyeing a $76B opportunity from the rise of 5G applications in healthcare. Here's how 5 major providers of the next-gen connectivity standard are positioning themselves to cater to hospitals, patients, and more. 
Telecom companies like AT&T and Verizon want to expand their healthcare business lines using 5G, a new wireless connectivity standard that promises advantages like quick download speeds, high-bandwidth, and low-latency.
One healthcare use-case for 5G is facilitating medical applications that have previously been limited by data transfer speeds and latency issues — including robotic surgery, medical training with virtual reality, real-time patient monitoring, and more. Further, 5G-enabled services could better cater to the healthcare industry's reliance on connected devices, communication technologies, data-driven decision making, and cybersecurity.
These wide-ranging applications represent a sizable market opportunity. Research by telecommunication equipment provider Ericsson estimated that 5G in healthcare will offer a revenue opportunity of almost $76B by 2026 for telecom providers.
Using CB Insights data, we look at how 5 major telcos from across the globe are using 5G to go after the healthcare market. 
Read more about how 5G could transform healthcare in this report.
Telecoms targeting healthcare
AT&T
AT&T, the largest telecommunications provider in the US, created a business line focused on the healthcare space in 2010. Today, this business offers healthcare providers solutions such as patient check-in, in-facility navigation, telehealth, and patient monitoring. 
To deliver these healthcare-specific services, AT&T often partners with startups that leverage its wireless infrastructure.
For example, in May 2019, AT&T partnered with patient engagement company Gozio Health to offer indoor navigation and patient feedback capabilities to healthcare customers.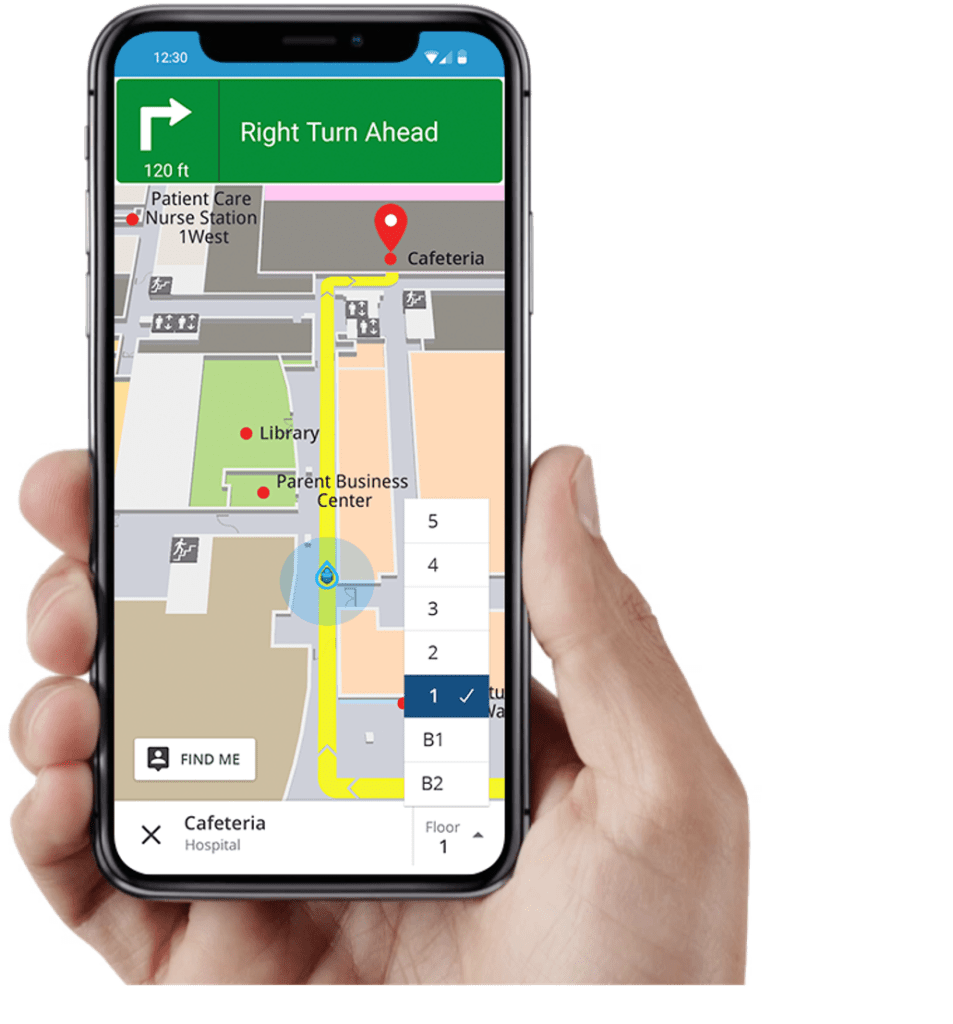 Source: Gozio Health
In a similar vein, in January 2020, AT&T and digital health company MobileSmith Health announced a service to improve patient adherence to pre-and-post-surgical instructions. The solution aims to reduce hospital operating costs and improve patient outcomes.
AT&T is also working with the Chicago-based Rush University Medical Center to create a "hospital of the future" — intended as a testbed for 5G use-cases. Mo Katibeh, chief marketing officer at AT&T Business, spoke to this partnership, stating, "Imagine a hospital where rooms are intelligently scheduled, patient care is enhanced with artificial intelligence, and augmented reality is used in the training of medical students."
The telco wants to use the Rush University experiment to pilot 5G in healthcare settings, with an eye to developing processes for future deployments and building a marketable value proposition for 5G use-cases like connected medical equipment and robotic surgery.
Through partnerships with healthcare providers and digital health startups, AT&T is gaining a foothold in the healthcare market that could yield opportunities to support broader IT modernization efforts and 5G-deployments by healthcare providers.