Manufacturers are relying on 5G networks and edge computing to deploy autonomous robots, enable predictive maintenance, and counter labor shortages. We look at the trends shaping the space and what comes next.

Reeling from the pandemic, the discrete manufacturing industry is looking to speed up its recovery by prioritizing automation and labor upskilling.
Even before Covid-19, the concept of "smart factories" — highly automated factories relying on digitization, sensors, and data — was catching on. But with US industrial production down 16.5% year-over-year in April and shortages in workers hindering a rebound, the transition to more efficient smart factories has taken on a new urgency.
There are two key emerging technologies that will accelerate efforts to digitize factories: 5G, a wireless standard that's fast and can handle lots of data, and edge computing, which refers to distributed systems for processing data close to the sensors generating it. 
Executives are already paying attention to 5G's potential in manufacturing. When asked during an earnings call about the adoption of 5G, a representative from KT Corporation, South Korea's largest telecom company, said "it is [the] 5G smart factory that's really at the forefront."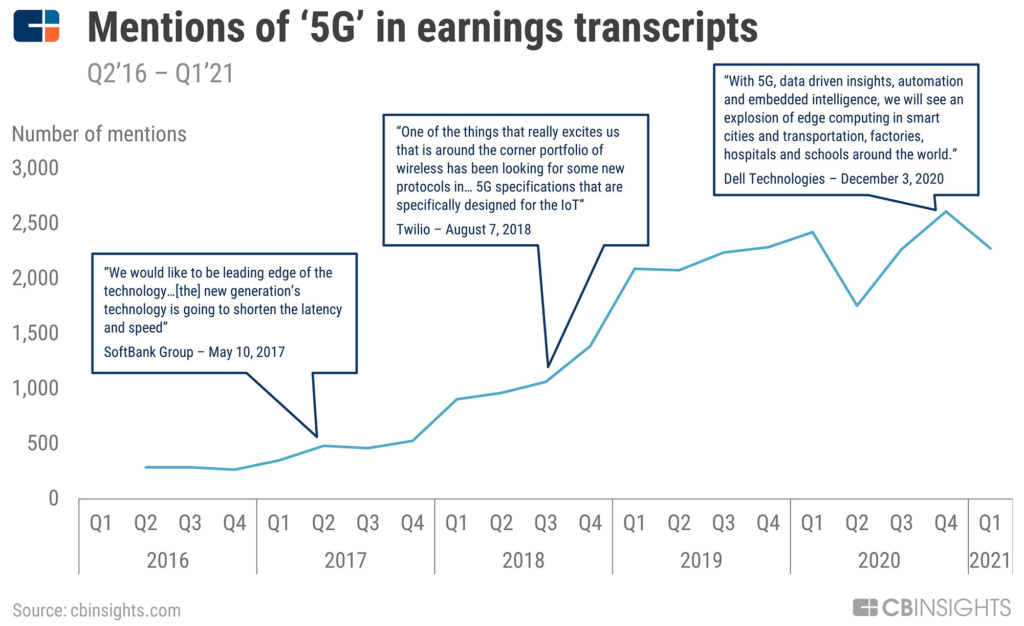 Meanwhile, funding to edge computing companies reached an all-time high in 2020 as the tech continues to gain commercial traction.
Below, we look at how industrial companies are using 5G and edge computing to deploy robots, make workers more efficient, monitor equipment, and more.
Key Takeaways
Digitized smart factories have greater flexibility and visibility, both increasingly important to buyers

. With more tracking and oversight demanded of modern factories, companies have started using

5G and edge computing to enable applications like

predictive maintenance

.

Skilled labor is in short supply, with factories looking for ways to upskill their workers

. The pandemic has accelerated the use of remote work, and 5G will help factories offer better virtual support, tracking, and training systems through data-heavy tools like augmented reality.

Ongoing automation and reshoring efforts are all contributing to the purchase of industrial robotics

. Edge computing promises increased ease of robotic deployment and control, making it easier for robots to interact safely and efficiently with human workers.