Industrial 3D printing companies have long relied on corporate investors for investment and exit opportunities. That may be changing.
Over the past five years, corporate investors have helped funnel nearly one billion dollars worth of VC funding into industrial 3D printing companies, including printer makers, software providers, and raw material suppliers.
After four years of growth, funding and deal activity by corporate investors dropped off sharply amid a wider slowdown in industrial 3D printing deals in 2018. Industrial groups made no 3D printing acquisitions in 2018, while software companies accounted for all three deals.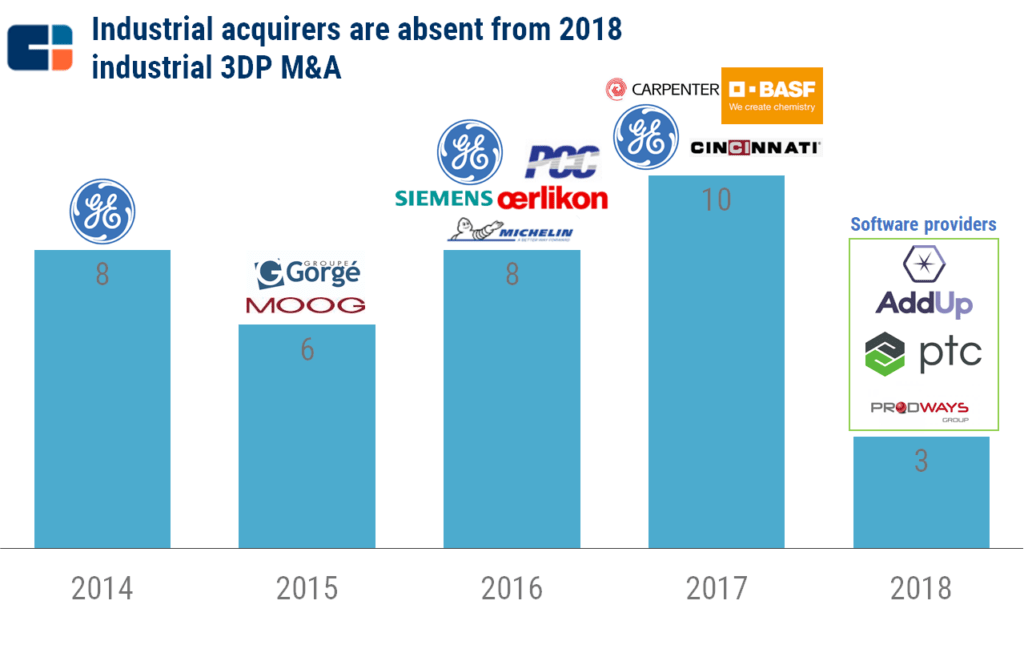 Corporate VC funding dropped off as well, falling from a peak of $447M worth of funding rounds with CVC investors in 2017 to $130M in 2018.
Industrial 3D printing companies have enjoyed a healthy ecosystem of corporate investors for VC investments and exit opportunities. Industrial groups like GE and Siemens are active investors in industrial 3D printing startups, and often acquire portfolio companies.
GE in particular has been a key player in the 3D printing ecosystem, acquiring Arcam, Concept Laser, and GeonX. The company is a big VC investor in the space, notably as a series B investor in printer unicorn Desktop Metal.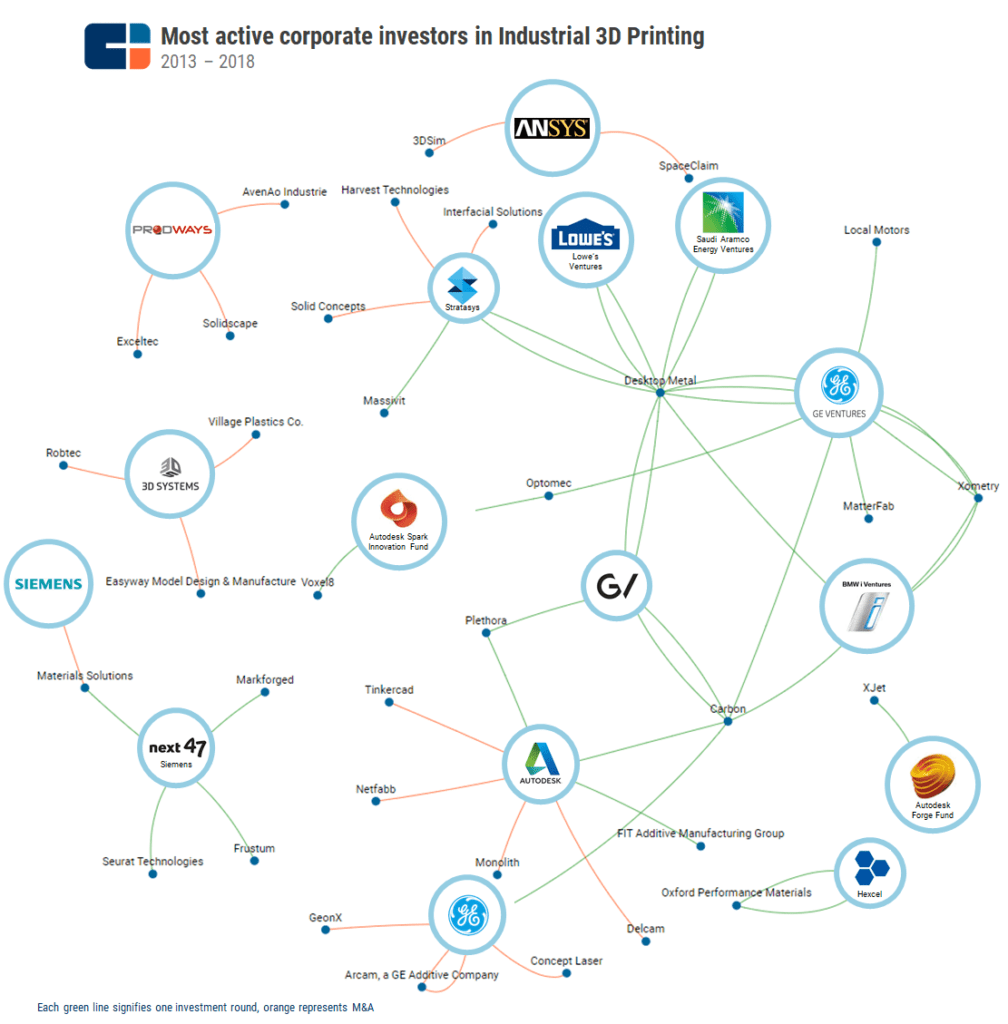 Autodesk is highly active on the software side, acquiring four software companies since 2013. Through its venture funds, Autodesk is an active VC investor in a number of 3D printing software companies.
It remains to be seen whether funding and M&A will bounce back in 2019. As GE undergoes significant turbulence and strategic restructuring, it is unlikely the conglomerate will continue to provide an engine for 3D printing deal activity. While software companies have continued to acquire, corporate VC and M&A activity may not bounce back to 2017 highs for an extended period of time.
If you aren't already a client, sign up for a free trial to learn more about our platform.