What's next for enterprise IT? From nanosegmentation to cold storage, our analysts uncovered 16 of the biggest enterprise IT trends for 2019.
From cloud computing to cold storage, the future of enterprise IT is fast approaching. We analyzed signals across industry adoption and market strength to identify 16 of the top enterprise IT trends to watch this year.
1. SD-WAN
The widespread adoption of software-defined wide-area networking (SD-WAN) will support the proliferation of IoT sensors and next-gen wireless systems.
In addition to flexibility, SD-WAN provides greater network bandwidth, better network performance, extended reach, and end-to-end encryption. In 2019, one of the top enterprise IT trends will be accelerated SD-WAN adoption across industries.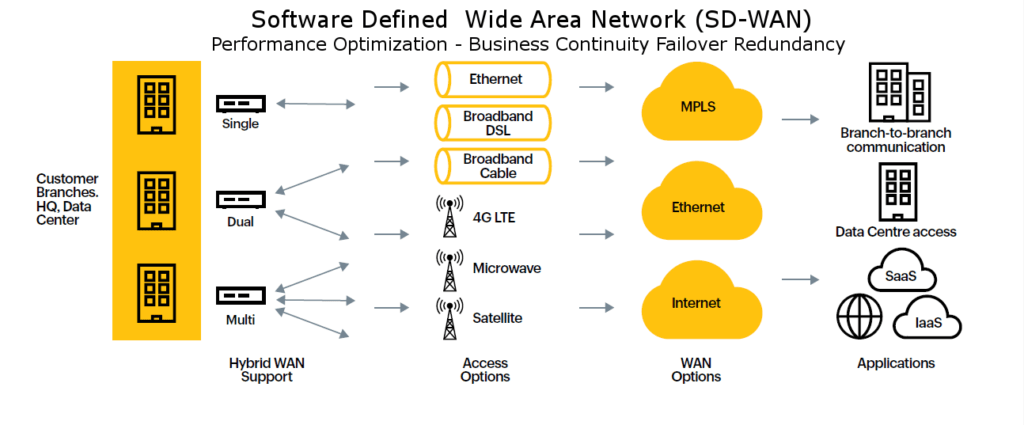 Source: Jules Bartow
2. Time Series Databases
The growing volume of time-stamped data from IoT devices is reviving interest in the decades-old database system. In 2019 and beyond, most enterprise data will be time-stamped data types that work especially well with time series databases.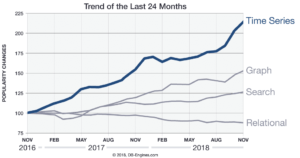 Source: influxdata
3. Service Mesh
Microservices have become one of the most popular application development systems in recent years. But while they have improved software development, they have also introduced complexity.
Service mesh technology could help developers manage these complicated deployments by automating various aspects of container management and orchestration. As microservices demand grows, one of the enterprise IT trends to watch will be the increased adoption of service meshes.
4. Multi-cloud management
As organizations transition to the cloud, many are using multiple providers. This growing adoption of multi-cloud strategies can provide businesses with greater flexibility, improved performance, and lower costs.
As adoption of microservices and other enterprise IT trends continues to grow, so too will the adoption of multi-cloud strategies.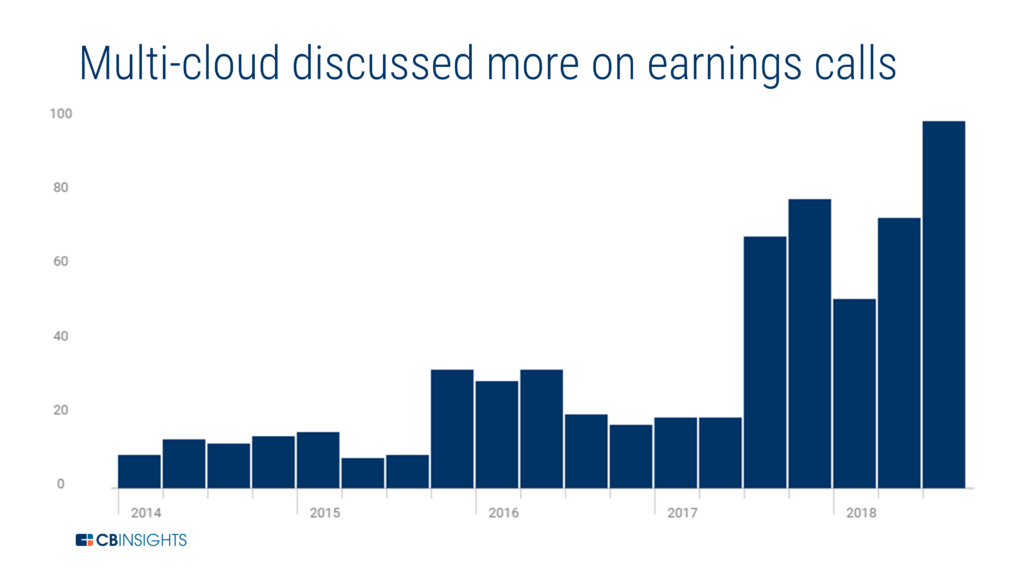 5. Stateless hyperconverged infrastructure
Hyperconverged infrastructure (HCI) is an IT architecture that combines the compute and storage functionality of a server in a way that improves overall efficiency and limits bottlenecks. 
"Stateless" HCI offers the additional benefit of limiting the potential loss of unique data sets. As flexible hybrid-cloud computing gains traction, look for this new architecture to become a primary offering by existing HCI providers.
6. ASICs & ASSPs
New application-specific chips can improve IoT device performance and limit energy consumption. Instead of managing many different tasks, ASICs and ASSPs complete one type of task repeatedly, to maximize power and efficiency. In 2019 and beyond, expect a number of emerging chip manufacturers to specialize in chips that serve very specific needs.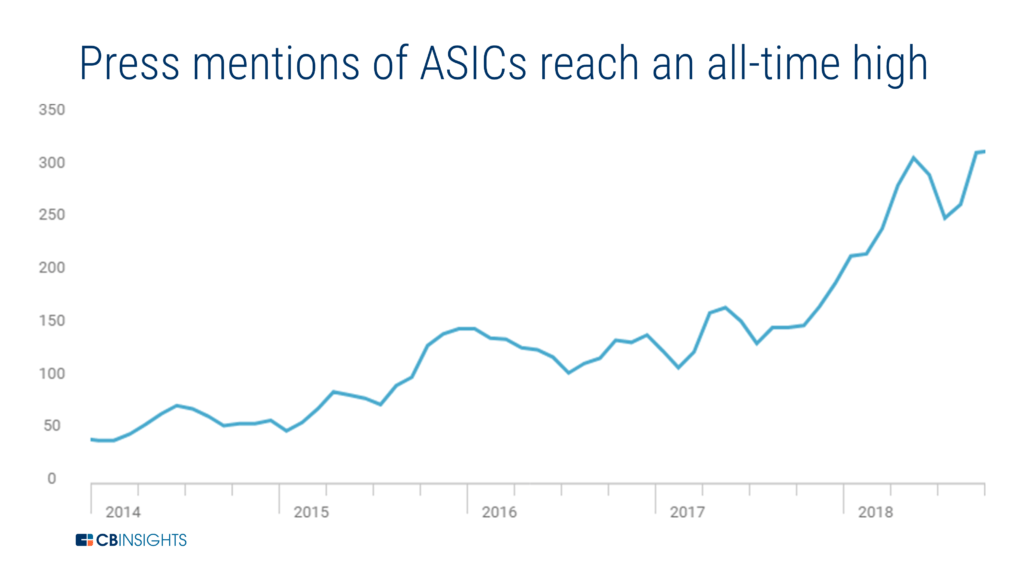 7. Quantum Cloud Computing
The distribution and reach of cloud computing will play an important part in bringing quantum computing to the masses. While a prominent leader has yet to emerge, some organizations are already offering commercially available quantum computing solutions.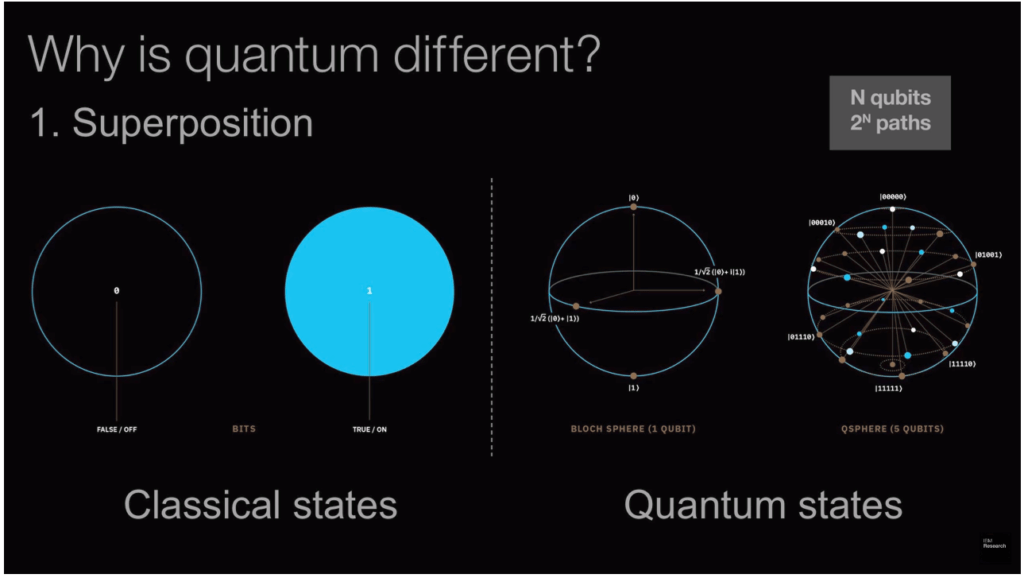 Source: Towards Data Science
8. HTTP/3
This new internet protocol will help improve speed and security for today's rapidly growing data streams. The release of HTTP/3 in 2019 is timed well with other enterprise IT trends, like networking and telecommunications advancements.
9. Augmented Business Intelligence
Businesses will soon be able to leverage machine learning solutions to autonomously synthesize, package, and present relevant data. While AI within the enterprise is still nascent, it has the potential to proliferate across the entire business intelligence industry. In 2019, the development of autonomous, real-time insights will become one of the most crucial enterprise IT trends.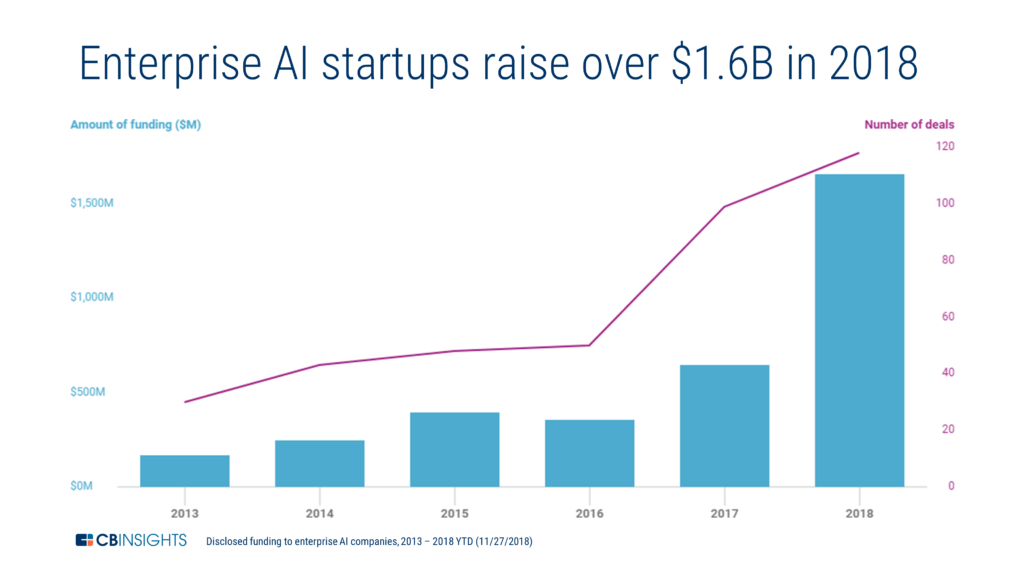 10. Nanosegmentation
This emerging security solution provides the distributed security benefits of microsegmentation while also offering communication flexibility. If nanosegmentation offers better solutions to even a fraction of the microservices market, it could outpace the popularity of microsegmentation.
11. Workflow Automation
As automation enters the white collar workplace, it could improve productivity, reduce operating costs, and displace employees. Alongside other enterprise IT trends, expect greater investment in and acquisition of workflow automation companies in 2019 and beyond.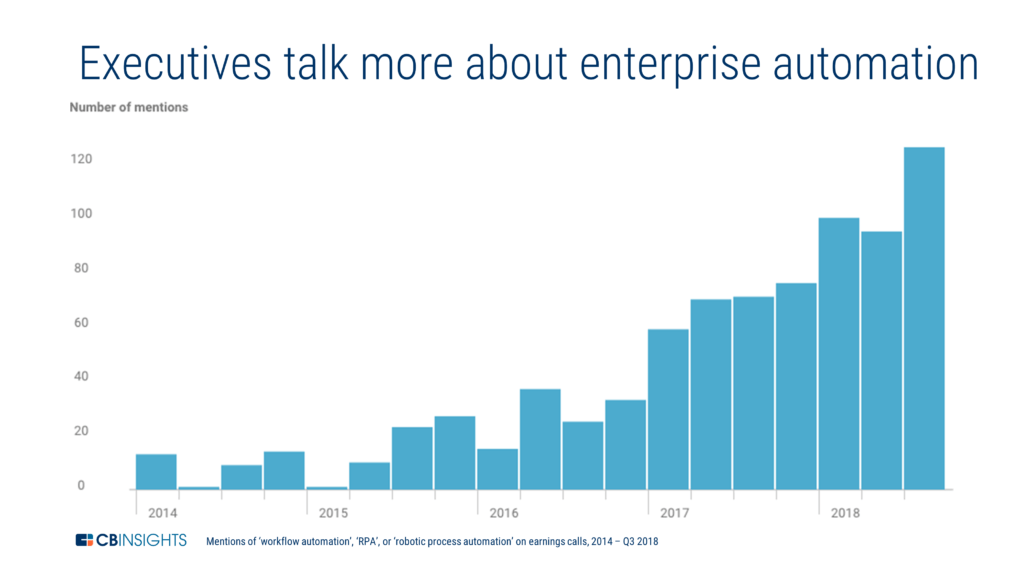 12. Modular Edge Data Centers
With the global proliferation of internet-connected devices, efficiency in data transmission and processing is becoming increasingly crucial. Deploying data centers at the far reaches of a network can help improve processing speed and reliability for distributed devices. In 2019, look for the deployment of smaller, modular data centers at the edge.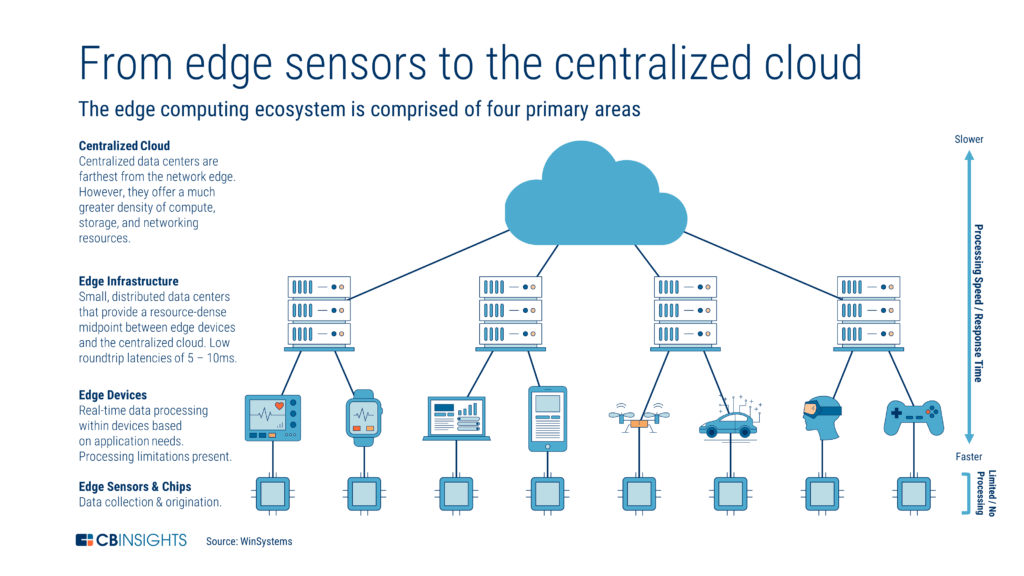 13. Data Lineage
Data lineage is the record of origin, movement, and modification of data over time. As datasets become larger and more complex, understanding their origins is a necessary first step to achieve compliant data governance. Because of the growing number of sensors collecting data, look for increased adoption of data lineage solutions across industries.
14. Graph Databases
Large datasets and complex data connections have brought about this new type of relational, NoSQL database. While the graph database is just one of many NoSQL database types, it has seen significant adoption in recent months. One of the enterprise IT trends to watch in 2019 could be its development into the NoSQL database of choice.
15. Serverless Computing
One of the latest enterprise IT trends is the rise of serverless computing. This new cloud computing service allows developers to run small pieces of code to complete specific and repetitive requests. The serverless computing industry could grow to $7.7B in 2021, compared to $1.9B in 2016.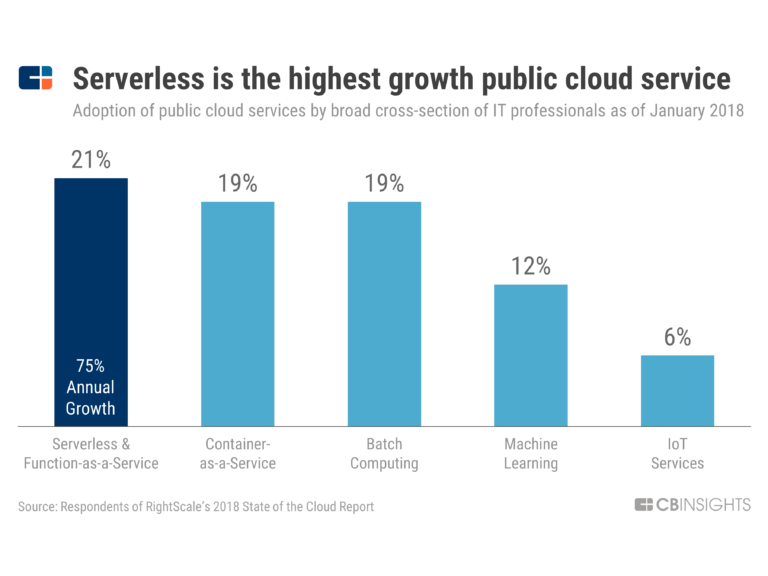 16. Cold Storage
Old forms of data storage are gaining new life, thanks to this method of long-term data preservation. Data that is collected, processed, and stored, but not typically used, is called "dark data." Cold storage (in contrast to hot storage, which leverages modern technologies) utilizes many old technologies such as CD-Rs and magnetic tapes to store dark data at the lowest possible cost. One enterprise IT trend to watch is the growing use of cold storage by major tech companies and cryptocurrency investors.
If you aren't already a client, sign up for a free trial to learn more about our platform.