What's next for advanced manufacturing technology? We examined 14 of the biggest advanced manufacturing trends to watch this year, from industrial sensors to machine vision to 3D printing.
The factories of the future will incorporate bleeding-edge technology, some of which is just starting to see mainstream adoption.
From new methods of production to high-tech gear for workers, we highlighted the top 14 advanced manufacturing trends to watch in 2019.
1. IIoT Platforms
Factories are awash in data, but will 2019 be the year manufacturers figure out what to do with it?
Universal IoT platforms are a subset of companies in the IoT space driving extraction and integration of factory-generated data. This year, look for heightened investment in advanced manufacturing IoT from VCs and industrial heavyweights.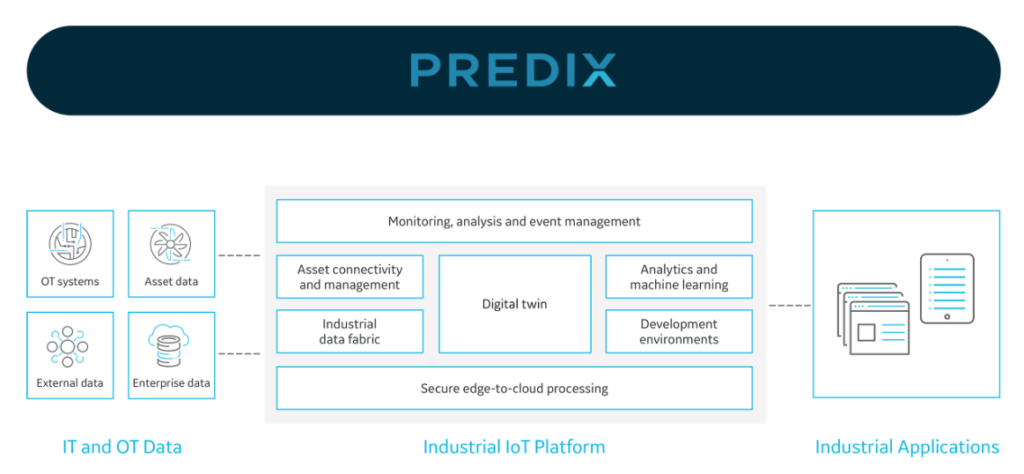 2. Industrial Sensors
Industrial sensors are cheaper and easier to deploy than ever, and manufacturers are taking advantage of the insights they provide.
Thanks to a flood of venture investment, expect to see new, better-performing products underpinning advanced manufacturing IIoT in 2019.
3. Industrial Robots
Another advanced manufacturing trend to watch in 2019 is industrial robots getting smaller, smarter, and more closely integrated with humans.
Improvements to robotic dexterity, computer vision, and human interaction have made the robotics use case more attractive. This year, expect to see robots moving deeper into the production process and out of confined, structured environments.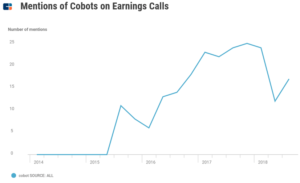 4. Predictive Analytics
Analytics technology is trending away from reactive analysis of past events towards more prescriptive, predictive analysis of the future. As machines produce and collect more data, predictive analytics will likely become more widespread this year.
5. Edge Computing
Edge computing could provide the infrastructure for a range of advanced manufacturing technologies. In 2019, watch for additional edge intelligence opportunities, along with technologies like predictive maintenance, industrial robotics, and 3D printing.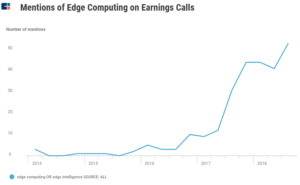 6. Industrial Drones
The impact of drones is undeniable, but a rough 2018 begs the question — who will own the industrial drone market? This year could see drone hardware makers start to consolidate their positions as market leaders. In the long run, the data drones collect could become more valuable than the drones themselves.
Track all the advanced manufacturing startups in this brief and many more on our platform
Advanced Manufacturing refers to startups working at making factories and manufacturer's supply chains more digitized and efficient. Look for Advanced Manufacturing in the Collections tab.
Track Advanced Manufacturing Startups
7. Personalized Manufacturing
With the adoption of 3D printing, auto OEMs are getting even better at mass customization. In 2019, we should see further adoption of 3D printing by the automotive industry to meet demand for customizable vehicles.

8. AR/VR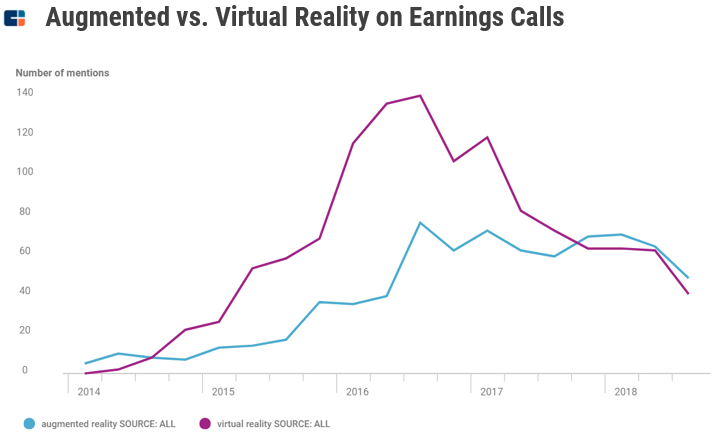 Augmented reality could transform workplace safety, training, and worker productivity. Investors and tech companies are seeing enormous potential in AR, and major manufacturers have already benefited from implementing the technology.
Based on R&D results by companies like Boeing and GE, AR could provide a step change in advanced manufacturing productivity in 2019.
9. Wearables
Wearable technology integration in industrial applications will focus on the practical first—but performance-enhancing tech could be next. In 2019, look out for real-time worker monitoring and AR/VR devices as leading indicators of more futuristic wearable technology.
10. Industrial Blockchain
After the frenzy surrounding blockchain in 2017 and 2018, blockchain for industrial uses could be reassessed for practical application. As the blockchain hype dies down in 2019, expect more practical, substantive adoption of blockchain for industrial security and IP protection.
11. Machine Vision
Advances in AI and sensor technology could make machine vision a game changer for a variety of advanced manufacturing applications. The technology could see greater adoption to detect quality control issues, classify inventory, and control processes. This year, keep an eye one edge computing and AI along with machine vision to determine the technology's trajectory.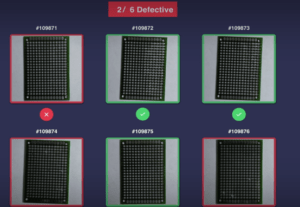 12. Machines-as-a-service
Sensors and connected devices may pave the way towards the machine-as-a-service model (often known as hardware-as-a-service), which allows companies to purchase "subscriptions" to industrial machinery.
While investment and startup activity in the space is currently minimal, given the success of machines-as-a-service in aerospace, watch for greater adoption of this model across advanced manufacturing in 2019.
13. 3D Printing
3D printing has been hailed as a game-changing manufacturing technology for years, but has failed to fully take shape. But 2019 could represent a crossroads for additive manufacturing.
GE has been one of the biggest proponents of the technology, but a focus on cost-cutting could deprive the technology of a major source of growth research investment. In 2019, software and security systems may need to improve before 3D printing truly catches on.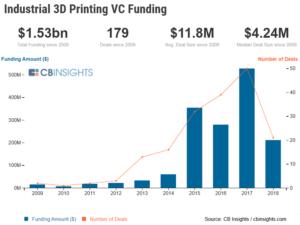 14. Data Interoperability
Industrial IoT has created vast troves of data, but much of it goes unused: a Harvard Business review study found that less than half of structured data is used in decision making, and <1% of unstructured data is used at all.
Now, a new crop of startups aims to address these lapses by integrating data from disparate sources. In 2019, expect advanced manufacturing to adopt more analytics platforms that work easily with disparate or unstructured datasets.
If you aren't already a client, sign up for a free trial to learn more about our platform.