As the worldwide unicorn club reaches 1,000 members with $1B+ valuations, here are the topline stats you need to know.
The global unicorn club hit 4-digits for the first time today (the auspicious 2/2/22), reaching 1,000 unicorns — private companies valued at $1B+. The herd jumped 70% in 2021 on the back of record venture funding across industries.
In aggregate, these companies are worth nearly $3.3T.
Here's what you need to know about the world's billion-dollar companies.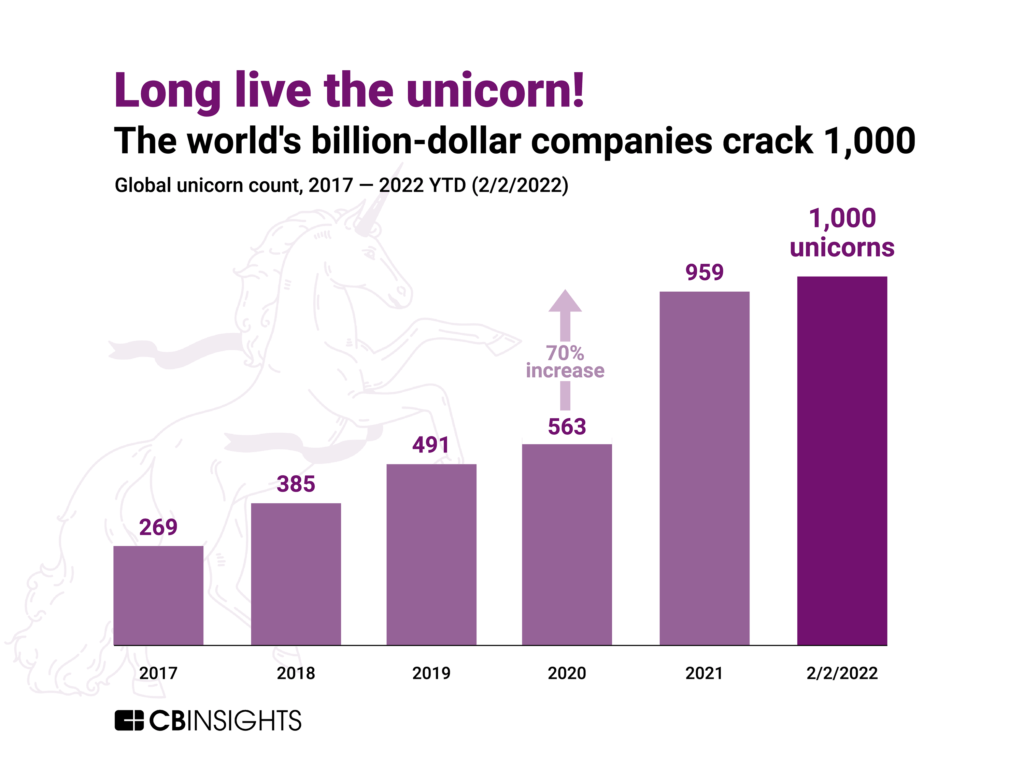 global UNICORN club highlights
Top categories: Fintech is the largest category for unicorns, accounting for roughly 1 in every 5 unicorns (21%). It is followed by internet software & services (18%), then e-commerce & direct-to-consumer (11%).
Top geographies: The United States is home to the majority of unicorns (51%), followed by China (17%) and India (6%).
Most recent unicorns
Here are the 5 most recent unicorns — which helped to push the cohort to the 1,000 mark. Clients can click to see full company profiles and learn more about these newly minted unicorns.
Most valuable unicorns
The unicorns with the highest valuations are:
Oldest unicorns
Here are the longest-standing members of the global unicorn club and the dates they earned their first $1B+ valuation.
If you aren't already a client, sign up for a free trial to learn more about our platform.