Roiling markets may have slowed down global IPO activity, but this alternative to the traditional IPO is getting renewed attention. Download our free explainer for a look at what a SPAC IPO is, how they work, benefits and risks to investors, and why it's changing the future of the initial public offering.
Highlights From The SPAC Explainer
SPAC mania has taken hold of public markets.
A special purpose acquisition company (SPAC) is a "blank check" shell corporation designed to take companies public without going through the traditional IPO process.
Though SPACs have been around for decades, the financial maneuver has gained traction in recent months as more private companies eye exit opportunities and as the Covid-19 pandemic creates uncertainty in the IPO market.
In fact, in the first 9 months of 2020, US SPACs raised $41.7B — 44% of all public offerings, according to the Financial Times.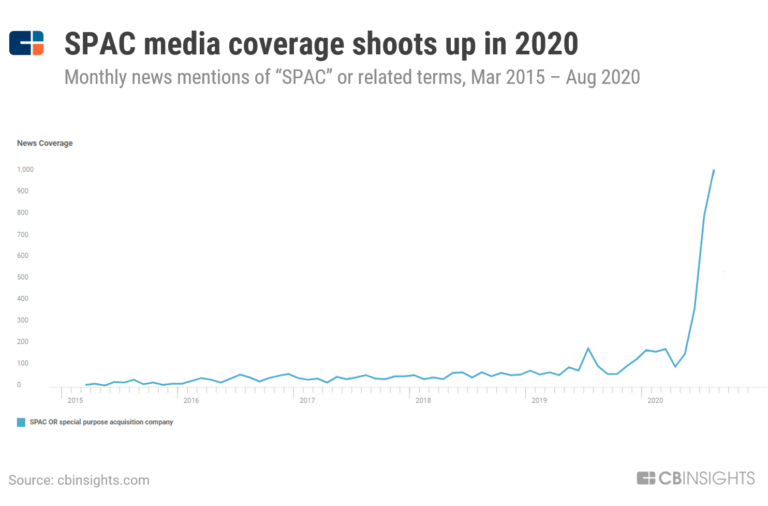 Right now, SPACs are an attractive offering. The target company is able to go public quickly without much of the volatility associated with a traditional IPO, and investors get access to high-reward investments with limited risk.
In this report, we examine how SPACs work, why they're gaining popularity now, and who the potential winners and losers are when it comes to this type of public market debut. We also look at what it means for the future of the IPO.