Search company, investor...
Are you an investor?
Submit your portfolio details now to be considered in our investor rankings.
Latest We Founder Circle News
Soptle Raises $1 Mn in Pre-Seed Funding Led By Kube VC and We Founder Circle
May 10, 2023
IndianWeb2 Desk Funding round led by Kube VC, We Founder Circle, Iceland Venture Studio (IVS) Soptle, India's first SaaS-led B2B marketplace for FMCG manufacturers and retailers, today announced it has closed a $1 million pre-seed investment in its latest funding round. The round is led by Kube VC along with We Founder Circle. This round also saw participation from Iceland Venture Studio (IVS), Nyra Ventures and founders of Dunzo, Jar, Bijak, and Managing partner of Rocketship.vc. Existing investors – Kube VC and Dunzo founder Ankur Agarwal – are also participating in the funding round. The pre-seed funding will power Soptle's expansion of the retailer-network reach and manufacturing-partner footprint across India, with new product offerings and technology enhancement. Pravas Chandragiri, Founder - Soptle Soptle was founded in 2021 by Pravas Chandragiri, then a 19-year-old high school graduate, who decided to become an entrepreneur instead of joining college. Based on his own experience of working in a kirana store in Balasore, Odisha, Pravas started Soptle with the goal of empower the 8+ million regional FMCG manufacturers and retailers across India. The startup helps FMCG manufacturers better serve the existing supply chains by providing access to procurement, production, demand generation, distribution, cash collection, and reconciliation. By digitizing and incentivizing the FMCG manufacturer, Soptle has become a one-stop marketplace for the FMCG community. According to Pravas Chandragiri, the 20-year-old CEO & Founder of Soptle, "When I started Soptle, my aim was to help the humble kirana store owner in small towns and cities. I never had any doubt about both the idea behind Soptle and India's untapped potential. Our team has worked hard to make this idea grow, and the pre-seed round is a validation of our efforts. The pre-seed round is another step towards many new milestones. I am thankful to both the Soptle team and the investors for their partnership and passion." "Pravas, at such a young age, has created a business model that encapsulates our view on how technology can connect various manufacturers to improve the distribution while also building scalable, defensible and profitable business models. We are encouraged by the traction achieved for their manufacturers-led market linkage," said Neeraj Tyagi, Founder, We Founder Circle. According to Kube VC: "With this innovative, tech-led, manufacturer-centric and distribution-first model, Soptle has set out on a journey to create a next generation B2B commerce platform that increases value realization and income for manufactures. Soptle enables manufacturers better access to market and distribution of their product using Soptle's tech infrastructure." Soptle closed two angel rounds in 2022. With the latest pre-seed round, the startup has cumulatively raised $1.4 million from Kube VC, We Founder Circle, Iceland Venture Studio, Nyra Ventures, and founders and CXOs of Dunzo, Jar, Bijak, Gati, Google, and All-Cargo Group. About Soptle Soptle is the brainchild of then-19-year-old, Pravas Chandragiri, who comes from the small town of Balasore in Odisha. After graduating from high school, Pravas decided to pursue entrepreneurship rather than take admission in a college. Founded in 2021, the Gurugram-based Startup is India's first SaaS-led B2B FMCG commerce platform that enables FMCG manufacturers to digitize their workflow, day-to-day activities, conduct their existing business in a more efficient manner, and also increase sales to retailers in other geographies by enhancing their utilization capacity. Soptle's investors include founders and CXOs from Dunzo, Jar, Gati, Google, All-Cargo Group, and Kube VC, We Founder Circle, Iceland Venture Studio, and Nyra Ventures.
We Founder Circle Investments
70 Investments
We Founder Circle has made 70 investments. Their latest investment was in MyEra as part of their Pre-Seed on November 11, 2023.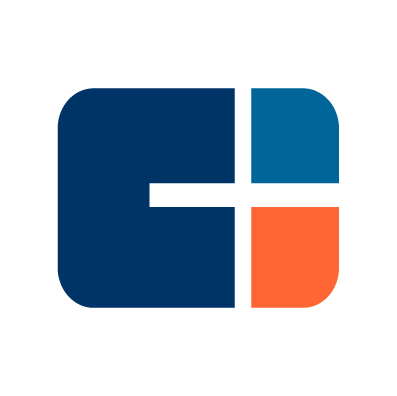 We Founder Circle Investments Activity We Founder Circle Portfolio Exits
1 Portfolio Exit
We Founder Circle has 1 portfolio exit. Their latest portfolio exit was Flatheads on July 17, 2023.
We Founder Circle Fund History
2 Fund Histories
We Founder Circle has 2 funds, including We Founder Circle Global Angels Fund.
| Closing Date | Fund | Fund Type | Status | Amount | Sources |
| --- | --- | --- | --- | --- | --- |
| | We Founder Circle Global Angels Fund | | | | |
| | | | | | |
| | | |
| --- | --- | --- |
| Closing Date | | |
| Fund | We Founder Circle Global Angels Fund | |
| Fund Type | | |
| Status | | |
| Amount | | |
| Sources | | |
Loading...