Search company, investor...
Are you an investor?
Submit your portfolio details now to be considered in our investor rankings.
Latest Wasabi Ventures Partners News
Indian VC market is under-invested, says Wasabi Ventures co-founder Chris Yeh
Feb 20, 2020
Photo: Pixabay February 17, 2020 In an interview with Mint, Chris Yeh, co-founder of Silicon Valley firm Wasabi Ventures, and co-author of Blitzscaling along with LinkedIn founder Reid Hoffman, a book on the profits and pitfalls of startups scaling rapidly, spoke about India's uniqueness as an investing market, and how despite record funding year after year, India may be an under-invested market. What have been your biggest learnings from this first India visit? Before this trip, I had not appreciated the incredible speed at which this ecosystem is developing. What's most exciting is that many of these companies are India specific- or building for India. The market dynamics here are so different from the rest of the world. VCs sitting in their fancy offices abroad try to apply the same playbook everywhere, but if they come here, they will realize that the US or China playbook cannot be applied here. But along with growing quickly, in India and globally, what about the risk of growing too quickly? One of the things we say in Blitzscaling is that it is definitely risky to prioritize growth. But what is the potential reward, has to be asked. If you can balance the equation only then take the risk. Very often where companies go wrong is that leadership- founders or outside CEOs brought in, say that we will invest in growth alone and is the only factor, instead of asking, "If I invest now, how will I get a payback later?". They need to think rigorously about whether the market dynamics will enable that payback. For even the good companies with sound unit economics, are they still overvalued? Valuations currently are being affected by macro factors. We are living in a world where it is difficult to find returns and yield, and more money has been flowing into startups and tech companies because they have delivered in the past. So entrepreneurs should not worry too much about overall trends. Instead focus on building sustainable competitive businesses. Then even facing bad macros, these companies can be worth a lot of money and sustain in the long term There's been talk of a venture funding slowdown post WeWork's debacle and poor IPOs in the US. But given just how much capital is available, do you see things slowing down? I have been predicting a slowdown for several years now and I have been wrong. But I do continue to believe that the market cannot defy fundamentals. Ultimately companies have to be based on earnings and cash flow and value. So to the extent that valuations seem divorced from fundamentals, there will be a reckoning. But if you could still justify that high valuation if it can reasonably project high cash flows in the future. While Blitzscaling focuses on growing super fast, does every company need to grow super fast? Some companies can do without it right? Definitely. Blitzscaling should be applied only in specific situations and is not a generic technique. It has to be a winner take most or all market, with some moat that growing faster than your competition will build, so that you can ultimately be profitable for years or decades later. A lot of VCs are saying that in the US SaaS is all that anyone wants to invest in these days. Are you seeing that as well? The venture capital industry has a remarkable tendency towards overreaction. There have been waves over and over where VCs say consumer internet is dead. One of the big perils of the venture industry is pattern recognition. But that is something which occurs at the surface level. Personally, in 2008 I had a chance to invest in Dropbox. And I said, "these online storage companies have never succeeded. Now Dropbox succeeded for many reasons, and if I had met Drew (Houston) I would have realized his vision. But my pattern recognition told me this will never make money, ignore it. On the one hand, we have seen excess capital ruin companies, but it also gives entrepreneurs a better chance than ever. How do you balance it? This needs nuance. There is no better time to *start* being an entrepreneur. But it is not the best time to become a successful entrepreneur where capital is flooding the markets. If you look at the history of the most successful companies, they weren't founded in the best economic era. They were founded post the dot com bubble, or post 2007. Because then you can go against conventional wisdom and lock up the market when everyone else is looking elsewhere. We see a lot of investors investing in markets without having physical presence there or without hiring folks there. Isn't that dangerous? VCs making investments in markets or countries they don't understand is dangerous. To say, we don't understand this, but it is growing so fast, so we have to invest, is dangerous. Because that gets you growth, not sustainability. You need both. Its great to have capital all over world for entrepreneurs but take money only from investors who understand the market. Is there also less focus on governance than ever? There has been unfortunately, a tendency for VCs to be "founder friendly", which translates to forgoing governance. That's why we've seen dual class shares, for eg. Now that's great if you have a genius entrepreneur who knows what's best for everyone. But it is dangerous. The reason we have a democracy is because giving one person power is dangerous. So everyone would love a "benevolent dictator" but that's not realistic and it is very rare that autocratic rule produces better long term results than democracy. During the writing process and afterwards, anything that surprised you? One thing that really surprised us is that most of the companies we spoke to had never really stopped to think what made them successful. Some founders are self aware but a vast majority are just so tightly focused on the business, and have not stopped to think what instinctive urges and decisions led to what they've built. What technology trend excites you the most today? One trend that Reid (Hoffman) and I find interesting is the application of AI and automation in knowledge work. Like, the operating system in knowledge work today is switching between browser windows. But what if there's a solution where a video conference call is being recorded and analysed by Zoom, and it transcribes it, suggests based on content who else should attend the meeting, and what are the productivity levels of each person? On an absolute basis, does India feel like a mature market for venture, or still nascent? On an absolute basis, if you see that India has 30 off unicorns, that definitely is a sign of maturity. Valuation is not the be all and all, its about what impact the company has on daily life. But what valuation does, is that it gives the company resources to grow, and it creates excitement in the market. And getting people excited is very important for the success of the ecosystem. It's not all spreadsheets and numbers. Have the amount of VC investments been justified by the returns they have generated so far? It's an important question to ask. This is a $50 billion a year industry but we saw a $100 billion exit value, so that lines up well for now. But I could argue the Indian VC market is under invested. VCs are investing in the future, and ideally with a ten year horizon. It has been shorter recently but it should be ten years. With India's population of 1.3 billion, and if you look at venture capital as a percentage of the economy projected out ten years, then the capital deployed here doesn't come close to equivalents in the US and China. This article was first published on livemint.com.
Wasabi Ventures Partners Investments
61 Investments
Wasabi Ventures Partners has made 61 investments. Their latest investment was in Conjure as part of their Seed VC on August 8, 2023.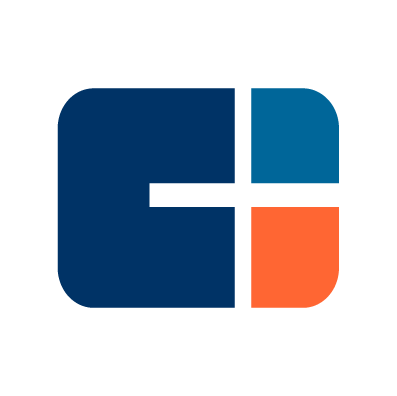 Wasabi Ventures Partners Investments Activity | Date | Round | Company | Amount | New? | Co-Investors | Sources |
| --- | --- | --- | --- | --- | --- | --- |
| | | | | | | |
| | | | | | | |
| | | | | | | |
| | | | | | | |
| | | | | | | |
| | | | | | |
| --- | --- | --- | --- | --- | --- |
| Date | | | | | |
| Round | | | | | |
| Company | | | | | |
| Amount | | | | | |
| New? | | | | | |
| Co-Investors | | | | | |
| Sources | | | | | |
Wasabi Ventures Partners Portfolio Exits
2 Portfolio Exits
Wasabi Ventures Partners has 2 portfolio exits. Their latest portfolio exit was Headlight on March 28, 2019.
Wasabi Ventures Partners Fund History
3 Fund Histories
Wasabi Ventures Partners has 3 funds, including Wasabi Ventures Stallions Fund.
| Closing Date | Fund | Fund Type | Status | Amount | Sources |
| --- | --- | --- | --- | --- | --- |
| | Wasabi Ventures Stallions Fund | | | | |
| | Wasabi Ventures Stallions Fund | | | | |
| | Wasabi Ventures Partners Funds | | | | |
| | | | |
| --- | --- | --- | --- |
| Closing Date | | | |
| Fund | Wasabi Ventures Stallions Fund | Wasabi Ventures Stallions Fund | Wasabi Ventures Partners Funds |
| Fund Type | | | |
| Status | | | |
| Amount | | | |
| Sources | | | |
Wasabi Ventures Partners Team
3 Team Members
Wasabi Ventures Partners has 3 team members, including current Founder, Managing Partner, Tom k Kuegler.
| Name | Work History | Title | Status |
| --- | --- | --- | --- |
| | | Founder, Managing Partner | |
| | | | |
| | | | |
| | | | |
| --- | --- | --- | --- |
| Name | | | |
| Work History | | | |
| Title | Founder, Managing Partner | | |
| Status | | | |
Loading...