Search company, investor...
Are you an investor?
Submit your portfolio details now to be considered in our investor rankings.
Latest Vishwadeep Bajaj News
Put your customer in the centre, then create conversations around them: Vish Bajaj of ValueFirst
Jan 5, 2023
Put your customer in the centre, then create conversations around them: Vish Bajaj of ValueFirst January 05, 2023, Updated on : Thu Jan 05 2023 10:16:38 GMT+0000 In conversation with YourStory, Vishwadeep Bajaj, Founder and CEO, ValueFirst, talks about his journey, growth of the industry over the last three years, and plans for 2023. +0 Share on It was early 2020, and the world hadn't woken up to the new normal. But the CPaaS (Communications-Platform-as-a-Service) industry was rapidly growing. "CPaaS was already mainstream before the pandemic hit us. Use cases such as anonymous calling and appointment reminders were already a hit. We were seeing a digital transformation journey being embarked upon," recalls Vishwadeep Bajaj, Founder and CEO, ValueFirst. With the thought that conversations can never be quarantined, Gurugram-based CPaaS startup ValueFirst was initiated in 2003 to enable intelligent conversations for enterprises across multiple channels, enabling brands to build meaningful interactions with their consumers. In an exclusive interaction with YourStory, Vishwadeep builds a retrospective regarding his journey so far, the growth of the industry over the last 36 months, and his plans for 2023. Edited excerpts from the interview: YourStory (YS): Tell us about your story and how ValueFirst came into being. Vishwadeep Bajaj (Vish): I grew up in multiple cities with the longest time of my childhood in Chandigarh. As was the norm with everyone, I aspired to become an engineer or a doctor. I didn't crack any of the entrance exams. I decided to take the plunge after my graduation to pursue Chartered Accountancy. I fell sick just before my exams and was brought home to recover. As luck would have it there was an ad for admission to an MCA program in a local college, which I cleared so instead of CA I ended up with a master's in computer application. I quite enjoyed the course and topped the batch. My career started with CMC Ltd, a leading IT company of the time. I got an opportunity to work on a project to automate the Indian Railways reservation systems. After the successful delivery of that project and with my newfound confidence I started my own software company to do bespoke software development. Alongside through the turn of events, I opened a stock broking firm as a sub-broker to a member of the Delhi Stock Exchange. I made lots of money in the bull run but when the 1992 stock market scandal hit India, I lost all my money and went bankrupt. I had to restart my corporate journey to make up for the losses. I joined Siemens and started building telecom software. I learned different facets of the Go-To-Market. After spending seven years with Siemens in Germany and the UK, I founded Telcon Europe Ltd in the UK to provide consulting and software services to internet and telecom companies. Everything was going well until the dotcom bust and I had to pivot the business into becoming a wireless software company after 9/11, things changed again and IT spending fell in Europe. Over the years, I had seen multiple failures and roadblocks, but each such event opened a new door. This is when I realised that India had potential and returned to pursue a thought to help enterprises connect with their consumers through communication platforms built on telecom and the internet. This was in 2003. We're called ValueFirst ever since. YS: In one of your podcasts, you described ValueFirst as a postman. Tell us more. Vish: We've always considered ourselves as our customer's BFF. So much so that we place them at the centre of all our strategies and begin any conversation. My favourite way of describing what ValueFirst does is with a connection to a postman. We're businesses' friendly neighborhood postman, delivering messages from them to their consumers. We ensure that the message is delivered safely with speed and in a cost-effective way. YS: You've been running ValueFirst for almost two decades now. You've maintained your leadership position in the industry for so long. What do you think has led to all this success? Vish: We've strived to be humble yet a sharpshooter in anything that we pursue. We use ValueFirst as a verb and try to always put value in anything we do. So many things have helped us do good work over the years: People are our biggest strength. We describe ourselves as free-spirited souls on a mission to make conversations easy - one conversation at a time. Apart from great credentials and years of rich experience, our people humbly act as the backbone for our customer-centric activities. Everyone takes ownership and showcases a very important value. "Make your job your love, and your colleagues your lovers". Our speed to market has also had a positive impact on our overall success. The speed with which we pivot and introduce offerings in the market is the fastest in the industry. Most of our products have improved with new feature requests that come from our clients almost daily. Our powerful technology can integrate smartly and quickly. And last, over the two decades we've withstood multiple challenges. We've seen economic downturns, natural disasters, regulatory changes, and just tough times. Our tenacity has helped us fully embrace opportunities that India has to offer in our industry. YS: The CPaaS industry in India is estimated to deliver a CAGR of 23.5 percent during FY 2022-27. How would you describe CPaaS contribution for India Inc. in 2023? Vish: Despite much chatter about recession, reports state that India is all set to grow in the coming financial year by 6-8 percent. I believe CPaaS as an industry will play a great role in seeing these bright days. Businesses would want to enhance their communication platforms while focusing on greater security. Experts forecast that the CPaaS industry will generate more than $34 billion in sales by 2026. In fact, a report predicts that by 2025, 95 percent of global enterprises will utilise API-enabled CPaaS offerings to uplevel their digital competitiveness. Vishwadeep Bajaj, Founder and CEO, ValueFirst At ValueFirst, we are focusing on offering enhanced capabilities to cater to enterprise demands of ease of access to omnichannel marketing options with a single integrated API. We are investing in our advanced visual builder that will enable enterprises to put customers truly at the centre of their campaigns. We're very bullish about the sort of possibilities that WhatsApp brings to a country like India. Being META's official business solution provider, we are excited to onboard more businesses on the incredible solution to help them scale engagement, accelerate sales, and drive customer support outcomes. YS: In the years to come, how is ValueFirst envisioning the implementation of CPaaS in the Indian economy to create an impact? Vish: In the coming years, combining CPaaS and UCaaS into a single offering will be the point of focus. We are confident that this will allow businesses to design communication journeys and channels basis each unique consumer interaction. The platform would offer data in one place and ensure regulatory compliance. We have already seen the power of APIs over the years. The coming years will see businesses being able to use applications with simple integrations to third-party applications which are scalable and secure. We've lived in a world where people would say, "There must be an app for this?!". Now we've started hearing the new term, "There must be an API for that?!". APIs will play a pivotal role in the CPaaS industry. From a company point of view, ValueFirst will evolve towards a more solution-centric approach instead of product offerings only. Businesses will be keen on making purchase decisions on solutions instead of only SMS or chatbots for example. For instance, ValueFirst Boarding Pass is an offering that helps airlines with their critical email delivery of boarding passes or changes. In fact, ValueFirst, powers 57 percent of the boarding passes in India. With so many new players entering the industry, businesses will have plenty of opportunities to serve their consumers better. 2023 will be the start of a decade of great conversations between businesses and consumers.
Vishwadeep Bajaj Investments
3 Investments
Vishwadeep Bajaj has made 3 investments. Their latest investment was in Nupay as part of their Seed VC on January 1, 2020.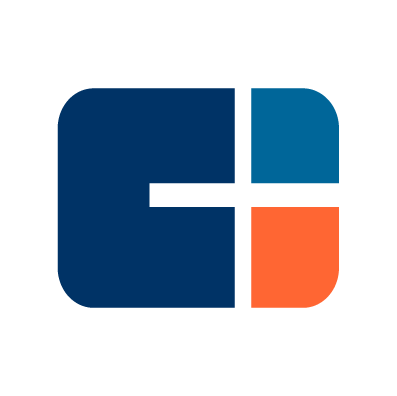 Vishwadeep Bajaj Investments Activity | Date | Round | Company | Amount | New? | Co-Investors | Sources |
| --- | --- | --- | --- | --- | --- | --- |
| | | | | | | |
| | | | | | | |
| | | | | | | |
| | | | |
| --- | --- | --- | --- |
| Date | | | |
| Round | | | |
| Company | | | |
| Amount | | | |
| New? | | | |
| Co-Investors | | | |
| Sources | | | |
Loading...