Search company, investor...
Are you an investor?
Submit your portfolio details now to be considered in our investor rankings.
Latest Vinyl Capital News
Top tech startup news for Tuesday, March 28, 2023: Cerebras, FTX, Lucid, Lyft, OneWeb, and Venti
Mar 29, 2023
FTX founder Bankman-Fried charged with paying $40 million bribe Disgraced FTX founder Sam Bankman-Fried (SBF) is back in the news. Today, the Department of Justice charged Bankman-Fried with paying over $40 million to bribe at least one official in China. In a new indictment on Tuesday, federal prosecutors alleged that SBF paid out tens of millions of dollars worth of bribes to at least one Chinese government official. According to the indictment , prosecutors said accounts belonging to Bankman-Fried's sister company, Alameda Research, were the target of a freezing order from Chinese police "in or around" November 2021. The regulators also said that SBF and others "directed and caused the transfer" of at least $40 million in cryptocurrency "intended for the benefit of one or more Chinese government officials in order to influence and induce them" to unfreeze some of these accounts. "In or about November 2021, Samuel Bankman-Fried, a/k/a 'SBF,' the defendant, and others directed and caused the transfer of at least approximately $40 million in cryptocurrency intended for the benefit of one or more Chinese officials in order to influence and induce them to unfreeze the Accounts," the indictment reads. Late last, the 30-year-old Bankman-Fried was also indicted on eight-count federal criminal charges including wire fraud and conspiracy by misusing customer funds, according to an indictment from the US Attorney of the Southern District of New York. He could face up to 115 years in prison if convicted on all eight counts, according to congressional statutory maximum sentencing guidelines. Criminal attorneys said that SBF is at risk of spending the rest of his life in prison Bankman-Fried first came into the spotlight in 2020 after he donated a whopping $5.2 million to Joe Biden's campaign, making him the second-biggest donor. Bankman-Fried founded FTX in 2019 with his co-founder Gary Wang. The Bahamas-based crypto exchange FTX offers derivatives products like futures and options as well as spot trading. Once an unknown startup, FTX has become a key player in the crypto space, rivaling the likes of Coinbase and Binance. Lyft's co-founders Logan Green and John Zimmer are stepping down from the company they founded over a decade ago. Green, who is currently the CEO, will be succeeded by former Amazon exec David Risher effective April 17. In an announcement on Monday, Lyft said that Zimmer, the company's current president, will also step down from his role as of June 30. The two co-founders will stay on at Lyft in non-executive roles as chair and vice chair of the Lyft board, respectively. Lyft has not named any replacement for Zimmer. In their board and adviser roles, Green and Zimmer will focus on supporting a seamless transition of responsibilities to Mr. Risher and the continued growth of the company's mission, Lyft said. Sean Aggarwal, current Lyft board chair, will transition to the role of lead independent director, the ridesharing company said in a  statement . Lyft highlighted Risher's past leadership roles at Amazon and Microsoft, even though his LinkedIn profile indicates that he has not been employed by either company for the past 20 years. According to Lyft's statement, Risher was Amazon's 37th employee and served as the company's inaugural head of product and head of US retail. In addition, Risher has been a member of the Lyft board since July 2021 and has spent the past 13 years working at a nonprofit he co-founded aimed at getting children to read more. "I am honored to step into the CEO role at such an important moment in the company's history, and am prepared to take this business to new levels of success," Risher said in a statement. Silicon Valley-based AI chip startup Cerebras Systems on Tuesday unveiled its open-source ChatGPT-like models on Andromeda aimed at research and business community to use for free as part of the effort to foster more collaboration. The release includes seven models all trained on Andromeda plus smaller 111 million parameter language models to a larger 13 billion parameter model. The newly released models still shy away from OpenAI's GPT-3 model—the foundational model behind ChatGPT—which by comparison has 175 billion parameters. But unlike ChatGPT models which are run on large Microsoft cloud, Cerebras said its smaller models can be deployed on phones or smart speakers while the bigger ones can run on PCs or servers. However, Cerebras said complex tasks like large passage summarization will require larger models. The more parameters AI models have the more they are able to perform complex generative functions. "There's been some interesting papers published that show that (a smaller model) can be accurate if you train it more," said Freund. "So there's a trade-off between bigger and better trained." OneWeb, the low Earth orbit (LEO) satellite communications startup, is planning to roll out coverage globally after its successful launch of the final batch of satellites needed for its broadband service this past weekend. On Sunday morning, the British space startup and Elon Musk's Starlink rival, launched an additional 36 satellites from the Satish Dhawan Space Centre in Sriharikota, India, bringing its total constellation so far to 618 satellites. The satellites were launched at 9 a.m. local time Sunday on an LVM3 rocket developed by India's state-owned NewSpace India Limited. The launch comes exactly a year after OneWeb partnered with Musk's space company to launch satellites with SpaceX after suspending ties with the Russian agency. "This means that we will be able to provide what has been missing for a long period of time: high-speed, low latency broadband connectivity onto every ocean-going vessel — yachts, maritime industry, oil rigs offshore — every aircraft will now be connected with a high speed, low latency connectivity," OneWeb Chairman Sunil Bharti Mittal said on a call with reporters Monday morning. "Desert, forest, mountain, Himalayas — hard-to-reach areas will all start to get covered." Over the years, the demand for OneWeb's broadband connectivity services has grown across telecommunications providers, aviation and maritime markets, and governments worldwide. OneWeb has activated service with its network at the 50th parallel and above, and early partners are initiating service. Founded in 2011 by Greg Wyler, its mission is to address the most demanding global connectivity challenges and sudden infrastructure crises. OneWeb is the first to launch a 5G network in space. Its mission is to enable Internet access for everyone, everywhere. OneWeb is building a communications network with a constellation of Low Earth Orbit satellites that will provide connectivity to billions of people around the world. Its high-speed, low-latency network will offer game-changing mobility solutions to industries that rely on global connectivity. While all eyes are on artificial intelligence, self-driving tech startups are quietly making moves and the space is booming as investors pour billions of dollars into autonomous startups. The latest is self-driving startup  Venti Technologies  which recently raised millions to speed up the growth of its autonomous vehicle (AV) business for customers in the logistics and supply chain industry. Today, Venti announced it has raised $28.8 million in Series A funding from prominent investors including LG Technology Ventures, the venture capital arm of LG Corp unit LG Group, and UOB Venture Management, the venture capital arm of Singapore's United Overseas Bank. Founded in 2018 by a number of Massachusetts Institute of Technology (MIT) alumni, including CEO Heidi Wyle., Venti develops autonomous technology for cargo and freight transportation. Already generating revenue, Venti has been developing self-driving for vehicles over the past three years at one of the world's largest container ports in Singapore. In a statement, CEO Heidi Wyle told Reuters that the company will deploy dozens of entirely self-driving vehicles. For now, the company's focus is on developing a fully autonomous system for last-mile logistics that will enable cargo vans and trucks to navigate streets and deliver goods without human intervention. However, Wyle said that the company will concentrate on developing autonomous vehicles (AVs) specifically for ports, airports, warehouses, factories, and depots. These environments have fewer pedestrians and are relatively simpler to automate. Although the average e-commerce return rate varies depending on the industry, product type, and other factors. However, according to a study by the National Retail Federation (NRF),  the average e-commerce return rate is 16% . Over the years, E-commerce returns have been soaring over the years with the NRF estimating that $816 billion worth of retail merchandise purchased in 2022 was returned and for every $1 billion in sales, the average retailer incurs $165 million in merchandise returns – most of which ends up in a landfill. It's against this backdrop that the founders of  Two Boxes  set on a mission to help brands and 3PLs process returns and capture critical data from the return process. Today, Two Boxes announced its official launch with $4.5 million in seed funding led by Boston-based Vinyl Capital, with participation from Matchstick Ventures & Range Ventures. The startup will use the fresh capital infusion to grow its engineering team and expand its product offering and presence into new markets across North America. Two Boxes will also use the funding proceeds to further develop its data analytics capabilities so that brands and logistics providers can enhance their returns offerings, improve profitability, and reduce the environmental impact of returns. Founded in 2022 by Kyle Bertin and Evan Stalter, Two Boxes was developed with a mission to create a more intelligent and efficient way for 3PLs and e-commerce merchants to process returns. The startup has also assembled an advisory board of industry veterans who bring decades of experience in the e-commerce industry at companies like Amazon, Shopify, Whiplash, Loop Returns and Rent the Runway. "Our mission is to make returns an asset instead of a liability. Our technology solves crucial supply chain problems and quickly gets returned inventory back to stock. With our data-driven insights, brands can eliminate waste and increase operational efficiency across the reverse supply chain. Our software allows brands and their 3PLs to optimize their profit margins – ultimately turning returns into something they can benefit from, rather than a dreaded burden," said Kyle Bertin, co-founder and CEO of Two Boxes. "The support from the team at Vinyl will help us scale our business significantly, given their deep experience as investors and operators in the e-commerce ecosystem." "Returns don't scale — but the Two Boxes team has the right expertise to address this enormous opportunity for high-growth brands and 3PLs. The company's technology solves issues of sustainability and velocity and will ultimately enable the first logistics network on the market for e-commerce returns," said TJ Mahony, founder and partner of Vinyl Capital. "Two Boxes is a game changer for a growing brand like ours. Before Two Boxes, understanding where our returns inventory is, getting it back to stock quickly, and capturing data about returns from the warehouse was nearly impossible. We're now getting our inventory back to stock faster, serving our customers better, collaborating more effectively with our 3PL, and improving our bottom line," said Vitality COO, Steve Dilk. Luxury electric vehicle startup  Lucid Group  announced Tuesday it is laying around 1,300 employees, or about 18% of its workforce, as part of a restructuring plan and cut-cutting measures. The news comes just a month after the company's 2023 production target fell short of analysts' expectations. The maker of the Air luxury sedan also reported a major drop in orders during the fourth quarter. Lucid Group is the latest in a series of tech companies that have announced layoffs in recent months. Just last week, US-based job search platform Indeed laid off 15% of its workforce, or about 2,200 staff. In addition, tech giants including Amazon, Spotify, Google's Alphabet, and Nvidia have all taken measures to rein in spending. Other companies like Coinbase, Shopify, Netflix, and Twilio have also announced layoffs. In a letter titled " Difficult News Today ," Lucid CEO Peter Rawlinson said that "given evolving business needs and productivity improvements, [the company is] reducing the size of [its] organization by approximately 18%, which will affect Lucid employees and contractors." He also added that the company's workforce in the US will see reductions in nearly every organization and level, including executives. "Earlier today, I announced the difficult decision to reduce our workforce at Lucid. Given evolving business needs and productivity improvements, we are reducing the size of our organization by approximately 18%, which will affect Lucid employees and contractors. This action is aligned with the cost discipline announcement we made in late February when we reported earnings. We are also taking continued steps to manage our costs by reviewing all non-critical spending at this time." The layoff will cost the company between $24 million and $30 million in related charges. Lucid, which had about 7,200 employees at the end of last year, expects to substantially complete the restructuring plan by the end of the second quarter. 0
Vinyl Capital Investments
1 Investments
Vinyl Capital has made 1 investments. Their latest investment was in Edison Interactive as part of their Seed on March 3, 2017.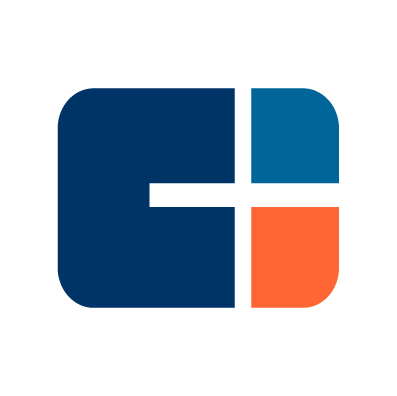 Vinyl Capital Investments Activity | Date | Round | Company | Amount | New? | Co-Investors | Sources |
| --- | --- | --- | --- | --- | --- | --- |
| | | | | | | |
| | |
| --- | --- |
| Date | |
| Round | |
| Company | |
| Amount | |
| New? | |
| Co-Investors | |
| Sources | |
Loading...