Search company, investor...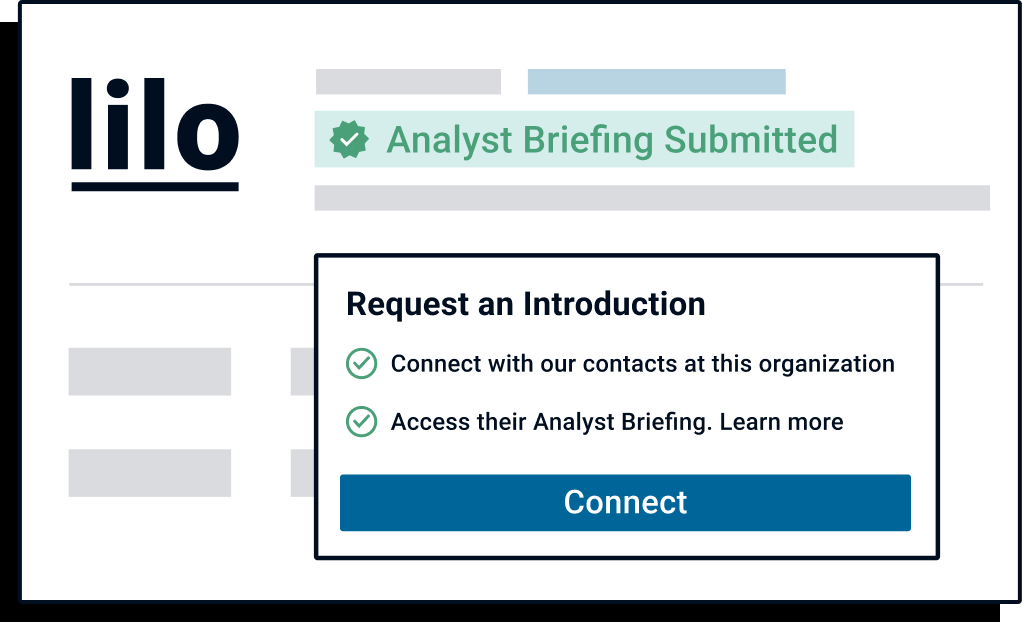 Want to inform investors similar to Vietnam Dairy Products about your company?
Submit your Analyst Briefing to get in front of investors, customers, and partners on CB Insights' platform.
Latest Vietnam Dairy Products News
BUSINESS NEWS HEADLINES FEB. 25
Feb 25, 2020
Vinamilk signs $20 million contract in Dubai The Vietnam Dairy Products JSC (Vinamilk) signed a dairy export contract worth 20 million USD at Gulfood, one of the world's largest exhibitions, in Dubai from February 16-20. The company has participated in the annual event since 2013 with the aim of promoting its image and activities in the Middle East and seeking partners in nearby countries and Africa. During the previous editions of the exhibition it won contracts worth millions of US dollar. The Middle East has contributed more than 75 percent of Vinamilk's total export revenue since the company began to enter the region in 2000, according to Mai Hoai Anh, Vinamilk's Executive Director of International Sales. Along with the Middle East, the company has stepped up its operations in other markets like Singapore, China and most of Southeast Asian nations, he said, noting that Vinamilk earned the Asian Export Awards 2019. Last year, its export turnover expanded 14.8 percent as compared with 2018. Since 1997, its products have been shipped to more than 50 countries and territories, with total value surpassing 2.2 billion USD. Apart from Vinamilk, the Vietnamese delegation to the event, headed by Deputy Minister of Agriculture and Rural Development Tran Thanh Nam, included 19 other businesses. First held in 1987, Gulfood Dubai 2020 brought together businesses from 193 countries and territories, with more than 5,000 booths./. Vietnam's red flesh dragon fruit shipped to Australia Five tonnes of Vietnam's red flesh dragon fruit were recently shipped to Australia in a bid to seek new markets for Vietnamese fruit exports amid difficulties stemming from the novel coronavirus disease (COVID-19). The batch is expected to reach Melbourne in Victoria state in several days, a result of joint efforts by the Vietnam Trade Office in Australia, the Melbourne-based Da Lat export-import company and the Department of Trade and Industry of Vietnam's Mekong Delta province of Long An, said head of the trade office Nguyen Phu Hoa. With the support of the Embassy and Consulate General of Vietnam in Australia, a trade promotion event will be held to bolster consumption of the fruit, which is among Vietnam's key products, in the biggest Oceania market, Hoa added. Vietnamese dragon fruit was allowed to enter Australia in July 2017, after nine years of negotiations. Notably, the Australian side opened its door for only fresh dragon fruit from Vietnam. In September 2018, the first batch of red flesh dragon fruit grown in the northern province of Vinh Phuc was exported to Australia, paving the way for Vietnam to bolster exports to one of the world's most demanding markets./. Mekong Delta town continues to solicit investment Tan Chau Town in An Giang will continue to seek investment in several sectors to spearhead socio-economic development in the Cuu Long (Mekong) Delta province's northern part, its leaders have said. Among projects it is soliciting investment in are a bridge that will cost VND2.5 trillion (US$107.3 million) to connect it with Dong Thap Province's Hong Ngu District, the VND200 billion ($8.58 million) Tan Chau Port and other technical infrastructure projects. It has also called on investors to participate in projects in areas like border economic development, urban development, environment, services and tourism. Tran Hoang Hai, vice chairman of the town People's Committee, said: "We realise enterprises play an especially important role in the town's socio-economic development and a major factor in creating jobs and making products. "Therefore, we continue to call on investors to come here to invest and build key projects." Thanks to this policy, many investors have come to the town to build factories and set up companies in recent years, creating jobs and generally helping improve people's living standards. The average per capita income of the town is VND52 million ($2,236) per year, an increase of nearly VND10 million ($430) from 10 years ago. Tran Thi Be Ba of Tan Chau Town's Vinh Xuong Commune said in the past, she had to go to Binh Duong or Dong Nai to find a job, and, despite working hard, ended up not saving much. "Now many enterprises come here to do business and I have applied for a job at a garment factory. I feel very happy since I can get a steady income and no longer have to live far from home." The town had 29 new businesses last year, taking the total number to 513. Hai said: "We are committed to always assisting investors. We will create the most favourable conditions for projects to be implemented as soon as possible." Hynh Quoc Thai, chairman of the Tan Chau Town People's Committee, said: "The town's leaders are always determined to create a level playing field for all investors and the best conditions for them to invest and do business. "We encourage creative start-ups to start their business here and in sectors in which the locality has strengths to create a breakthrough and speed up the town's socio-economic development." With the private sector joining hands, the town now has relatively good infrastructure, enabling it to meet grade III urban standards. Ministry warns about impersonation of national branding programme The Ministry of Industry and Trade has warned about the impersonation of the Việt Nam national branding programme for the purpose of fraud. The ministry said that the national branding programme secretariat recently received information that some organisations were impersonating members of the secretariat to approach firms and ask them to register and provide support to the programme. The secretariat stressed it did not authorise, coordinate or allow any organisations or individuals to represent the Việt Nam national branding progammes in providing consultancy and support to firms in registering for the programme. Firms who were interested in the programme could contact the secretariat for detailed instructions at: Việt Nam national branding programme, the Việt Nam Trade Promotion Agency, the Ministry of Industry and Trade – No 20, Lý Thường Kiệt Street, Hoàn Kiếm District, Hà Nội (Tel: +84 24 39347628 (ext. 70, 71, 72, 76, 77,178) email: thqg@vietrade.gov.vn, ptnl@vietrade.gov.vn and website: www.vietrade.gov.vn). The national branding programme was ratified from 2003 with an aim to develop Việt Nam's image as a country of high-quality products and services to contribute to boosting trade and national competitiveness. The seventh ceremony to honour firms with products selected by the programme was expected to be held in the fourth quarter of this year. Registrations for evaluation of products by the programme must be before the end of March. Hanoi welcomes five groups of Japanese tourists The Hanoi Promotion Agency (HPA) is working with Japanese travel companies to welcome five groups of Japanese tourists via charter flights from February 19 to March 4. Japanese vacationers will visit popular destinations in Hanoi such as Van Mieu-Quoc Tu Giam (Temple of Literature-National University), Thang Long Imperial Citadel, and Thang Long Water Puppet Theatre. According to the HPA, Japan is one of the leading tourism markets of Hanoi. To offset the declining number of Chinese tourists, the agency will focus on other markets such as Japan, the Republic of Korea, Europe, Australia, and North America. The effective control of the acute respiratory disease caused by a novel coronavirus (COVID-19) in Vietnam and Hanoi in particular is an advantage over other nations to draw international tourists, the centre said. Vietnam aims to welcome 2 million Japanese visitors in 2020, according to the Vietnam National Administration of Tourism (VNAT). Japan will be among the most important tourism markets for Vietnam this year. Over the years, the VNAT and the Japan National Tourism Organisation have carried out promotions for various Vietnamese destinations. The countries' localities have also strengthened tourism cooperation, particularly between Hanoi and Tokyo. In the past 10 years, the number of Japanese arrivals to Vietnam has recorded average growth of 8-10 percent. In 2019 alone, nearly 500,000 Vietnamese people travelled to Japan, a year-on-year increase of 27.3 percent. Meanwhile, Vietnam received close to 1 million Japanese holidaymakers, up 15.2 percent against the previous year./. International arrivals to Da Nang increase in January More than 365,000 international tourists visited the central coastal city of Da Nang in January, up 28.5 percent year-on-year. The same month, the city served over 277,000 domestic vacationers, a year-on-year rise of 3.9 percent. The tourism sector grossed over 2.56 trillion VND (107.6 million USD), up 34.4 percent compared to the previous year's same month. In February-March, the number of tourists to Da Nang is forecast to decline sharply due to the complicated developments of the acute respiratory disease caused by a novel coronavirus (COVID-19). In the first quarter of 2020, the number of visitors to Da Nang will reach an estimated 1.3 million, including over 709,800 foreigners, down 31 percent and 17.6 percent, respectively. Given this situation, the municipal Department of Tourism has been implementing a number of measures to prevent the epidemic in tourist accommodations./. State-owned Vinalines to divest capital from 13 firms in 2020 The State-owned Vietnam National Shipping Lines (Vinalines) plans to divest capital from 13 member companies this year. The corporation will reduce its ownership in six businesses and divest all of its capital from seven others. With this divestment plan, the liquidation of vessels and impact of its shrunken market share in temporary import for re-export services, the firm forecasts its consolidated revenue this year will decrease by 14.5 percent from 2019 to over 10.31 trillion VND (444.26 million USD). Since 2013, when Vinalines began restructuring, the firm has divested capital from many companies, cutting the number of its subsidiaries from 73 to 35. Notably, it has divested all capital invested in enterprises operating in other sectors like banking, securities, insurance and real estate to focus on its main business sectors of seaports, sea transportation and maritime services. Divestments from poorly-performing subsidiaries have helped slash the group's debt from more than 67.5 trillion VND (before restructuring began) to over 17 trillion VND, the corporation noted./. EVFTA to boost Japanese business in Vietnam, exports to EU: JETRO representative The EU-Vietnam Free Trade Agreement (EVFTA) will create opportunities for Japanese companies to continue expanding operations in Vietnam and boost exports to the EU, according to chief representative of the Japan External Trade Organisation (JETRO) in Hanoi Takeo Nakajima. In a recent interview granted to the Cong Thuong (Industry & Trade) newspaper, the official said exports to the EU currently account for only 2.8 percent of overseas shipments by Japanese businesses in Vietnam, and another 65 percent are destined for the Japanese and ASEAN markets. Therefore, when the EVFTA, recently ratified by the European Parliament, takes effect, it will create a big push for Japanese firms in Vietnam as tariffs on almost all commodities will be slashed to zero percent, Nakajima said, noting that many Vietnamese products will have more chances to compete in the EU market. Many Japanese businesses will become interested in and orient their export to the EU in the time ahead since they look forwards to lower tariffs on exports to such a large market and on import of materials, components and spare parts from Europe, according to him. A JETRO survey shows that 50.4 percent of Japanese enterprises in Vietnam have made use of FTAs and investment protection agreements, and the rate is likely to increase. However, he pointed out that although Vietnam has signed various FTAs, the adaptation of domestic laws to those deals is still relatively slow, so businesses are unable fully capitalise on those agreements. Nakajima said to help companies optimise advantages created by the EVFTA or other FTAs, Vietnam should fine-tune domestic laws soon. Its Government also needs to assign a single agency responsible for implementing the pacts because the involvement of many parties may lead to overlapping information, thus confusing businesses. Up to 35.6 percent of Japanese companies in Vietnam haven't made use of FTAs, and 10 percent are considering whether or not they should do that, he noted, highlighting the need to increase the introduction of FTAs to them and listen to their opinions so as to support them in taking advantage of the deals./. Shrimp exporters see good year ahead Vietnamese shrimp exporters are hoping for a better year after their shipments fell 5.4 percent year on year to 3.36 billion USD in 2019, according to insiders. They found themselves surrounded in difficulties last year as world supply saw strong increase that brought down both prices and demand in major markets. Besides, the US-China trade conflict also wreaked havoc on the shrimp sector. However, a brighter future is coming from the horizon to them this year thanks to a multitude of robust market signs. The EU will remain a potential market for Vietnamese shrimp in the year as it is the largest shrimp consumer in the whole, while production of the bloc has not met its demand. If Vietnamese exporters are able to take advantage of preferential tariff under the EU-Vietnam Free Trade Agreement (EVFTA), shrimp shipments to the bloc will possibly surge in 2020, experts have said. Under the trade pact, signed on June 30, the tariffs of most raw shrimps (fresh, frozen and chilled) imported from Vietnam into the EU will be cut from the basic 12-20 percent to zero right after the deal comes into force. Besides, import taxes on processed shrimp will be brought to zero after seven years. Vietnam has distinct advantage over its competitors, with import tariff of giant tiger prawns cut from 4.2 percent to zero under the Generalised System of Preferences Treatment (GSP), while that of frozen white-leg shrimp falling to zero after five years. Meanwhile, Thailand is not entitled to the GSP and has its shrimps levied with a basic tax rate of 12 percent. Vietnamese shrimp exporters will have more opportunities in the US market, a leading destination, after the US Department of Commerce released the final results of the 13th period of review (POR 13) in August 2019, officially imposing zero percent tariff on 31 Vietnamese shrimp exporters. Experts also foresee a surge in shipment to Japan – the host of the 2020 Olympic Games, hoping the event will promote shrimp consumption in this country. As for the Chinese market, around 75-80 percent of Vietnamese seafood has been sold in the market via official channels, which serves as an important factor to enable market revival there. In addition, another positive sign for the Vietnamese shrimp sector comes from several emerging markets like Australia, which are expected to maintain their import growth in 2020. Last year, while shrimp shipments to major markets like the EU and Japan experienced a fall of 16.9 percent and 3.3 percent to 696.2 million USD and 618.6 million USD, respectively, the US and Australia increased their shrimp imports from Vietnam by 2.5 percent and 12.6 percent to 653.9 million USD and 121 million USD./. Over 198 million USD raised from latest G-bond auction Up to 4.61 trillion VND (198.5 million USD) has been raised by the State Treasury through the latest auction of Government bonds (G-bonds) on the Hanoi Stock Exchange. Accordingly, the State Treasury offered G-bonds of four maturities – seven years, 10 years, 15 years and 20 years – each valued at 1 trillion VND. A total of 110 billion VND was mobilised from seven-year bonds with an annual interest rate of 2.24 percent, the same as that of the January 15 auction. The 10-year and 15-year bonds raised 1.5 trillion VND each with annual yield rates continuing to drop significantly to 2.77 percent and 2.85 percent, respectively. The rates were 0.14 percent and 0.18 percent lower than those of the February 12 auction, respectively. The State Treasury also sold 1.5 trillion VND worth of 20-year bonds with an average interest rate of 3.09 percent per annum, down 0.06 percent from the previous auction on January 21. So far this year, the State Treasury has collected nearly 18.44 trillion VND (794.5 million USD) from six G-bond auctions./. Equity crowdfunding platform to boost start-up development An equity crowdfunding platform is being established to boost the development of start-up firms. Prime Minister Nguyen Xuan Phuc has asked the Ministry of Finance to develop a plan before 2021. The request was highlighted in the Prime Minister's Directive No 09/CT-TTg issued recently about creating favourable conditions for start-up firms. The directive said there were many limitations and difficulties in the start-up ecosystem, which made Vietnam less competitive than other countries in the region. The problems lie in business prerequisites which did not match Industry 4.0, lack of investment in research and development, limited financial support from the Government and the shortage of a legal framework for the operation of new services. The Prime Minister asked the Ministry of Planning and Investment to review the Law on Investment to create favourable conditions for foreign investors to found, contribute capital and buy stakes in start-up investment funds in Vietnam. In addition, incentive policies for the national innovation centre would be developed and proposed to the Government within the first quarter of this year. The ministry must also provide detailed instructions for firms operating in new business lines, especially those coming from the sharing economy and Industry 4.0. The Ministry of Science and Technology would develop databases about science and technology organisations, research centres, incubation centres and start-up support organisations to promote their cooperation. Start-up and innovation support centres would be developed at three universities which the Ministry of Education and Training would select and report to the Prime Minister before the end of March. The ministry would also raise solutions to encourage the development of start-up firms and promote innovation at universities. Support would be provided to universities to expand their education programmes to include new technologies. The Prime Minister asked ministries to develop a legal framework for the operation of new businesses run on technology platforms, stressing that the legal framework must encourage technological development and application. Under Government Resolution No 01/NQ-CP dated January 1 about socio-economic development this year, accelerating start-up development was important to creating breakthroughs in renovating Vietnam's economic growth model towards tech-based business, while improving labour productivity and efficient use of resources. Vietnam is implementing a project to support innovation and start-ups approved in 2016 to create favourable conditions for the development of start-up firms which could scale up rapidly based on intellectual property, technology and new business models. The project aims to provide support for 2,000 start-up projects and 600 start-up firms. According to statistics from Echelon Magazine, there are now around 3,000 start-up firms in Vietnam, nearly double the figure of 2015./. Air Busan to launch Busan – HCM City route The Republic of Korea's Air Busan has announced that it will open a new direct air route linking Busan and Ho Chi Minh City. The flight will take about five hours, departing from Busan's Kimhae international airport at 9am (local time) and landing at Tan Son Nhat international airport, Ho Chi Minh City at 12am. The return flight will later starts at 1pm and finish at 9pm. Air Busan plans to use Airbus A321neoLR manufactured in Hamburg, Germany for the route, which will be delivered in mid-March. Form February 19-25, the carrier offers promotional one-way tickets priced at from 99 USD per person for flights that take off from April 23 to October 24./. Forestry industry to gain export value growth of 10 percent this year Vietnam expects to gain a total export value of 12.5 billion USD from timber, wooden products and forest products this year, up 10 percent year on year, according to the Vietnam Timber and Forest Product Association (VIFORES). Of which, 8.68 billion USD would come from timber exports and 2.99 billion USD from wooden product exports, while other forest products would gain an export value of 830 million USD. In terms of market, the US this year is forecasted to be the largest export market for local timber, wooden and forest products with an expected export value of 6.1 billion USD, up 15 percent year on year. Following is Japan with an export value of 1.52 billion USD, up 10 percent; the EU with 1.13 billion USD, up 10 percent; and China with 1.21 billion USD, up 5 percent. The US housing market is expected to be brighter this year, leading to an increase in the demand for furniture. That will be an opportunity for Vietnamese wood enterprises to increase their market share in this market, according to VIFORES. Meanwhile, local experts said the US imposing higher import tariffs on Chinese products has caused higher prices for those products in the US market, including furniture, so US companies will increase imports of furniture from other markets, including Vietnam. However, local enterprises would face risks relating to origin fraud because made-in-China products could be shipped to Vietnam and then exported to the US with made-in-Vietnam labels. That would avoid the high tariffs on Chinese products exported to the US. To avoid this, experts said State agencies should coordinate with localities to review production and business activities of foreign invested enterprises and products exported from Vietnam to the US, as well as imported from China to Vietnam. In addition, the process of issuing origin certificates should be checked carefully to ensure those certificates are granted to qualified products. Meanwhile, local businesses need to strengthen cooperation and establish production chains from raw material production to export. Those will reduce transaction and production costs and improve efficiency in production and business. VIFORES Chairman Do Xuan Lap said Vietnamese businesses have exported timber and wood products to the US market for many years, so they have implemented the requirements of this market. Vietnam has exported artificial wood and softwood such as rubber and acacia wood to the US and imported oak and walnut wood from this market. Transparency in origin is an important factor, because that helps the local businesses exporting products to the US market avoid anti-dumping tariffs and increase market shares. Deputy Minister of Agriculture and Rural Development Ha Cong Tuan said the forest industry should focus on developing markets and also production chains to improve quality of wooden products for domestic consumption and export. Tuan said the State should pay attention to policies on developing other forest products to create a favourable business environment for individuals and businesses producing those products. In the medium term, according to the association, the forestry sector should promote investment to complete the value chain from production, design to brand. At present, the value of Vietnam's wooden products is mainly in the production stage. Meanwhile, on the world market, 70 percent of the value of one wooden product comes from design and 30 percent is from production. Moreover, the global market has competitiveness in quality and design but not in price. Therefore, design and branding are important factors to improve the competitiveness of Vietnam's wooden and furniture products in the future. According to the General Department of Customs, Vietnam's export value of timber and wood products in 2019 reached 10.65 billion USD, up 19.5 percent year on year. Of which, the export value to the US rose by almost 40 percent to 5.33 billion USD. Wooden and furniture products are mainly produced in central and southern provinces, including Binh Duong, Dong Nai, Long An, Tay Ninh and Binh Dinh./. EVFTA opens investment opportunities for Czech Republic The recent ratification of the EU-Vietnam Free Trade Agreement (EVFTA) by the European Parliament (EP) is a major success after more than nine years of negotiations, according to David Jarkulisch, an economic diplomat from the Czech Republic. The Czech Ministry of Foreign Affairs recently published an article by Jarkulisch on the website export.cz, saying the EVFTA is the biggest and most ambitious trade deal that the EU has ever signed with a developing country. It will also bring enormous opportunities for European investors, including those from the Czech Republic, he said. He added that the EVFTA will not only eliminate tariff lines for 99 percent of the goods to be traded, but also facilitate customs procedures and remove non-tariff barriers to trade, thus making it easier for European companies to access Vietnamese government's public procurement contracts and provide stronger protection for intellectual property rights. For the Czech Republic, since most of its exports to Vietnam belong to the group of machinery and equipment – which has the fastest tax reduction rate, the EVFTA will facilitate Czech products to penetrate into the Vietnamese market. Automobile, farm produce and beer will also be promising fields for the European country, he added. On February 13, the Chamber of Deputies (Lower House) of the Parliament of the Czech Republic passed a resolution supporting some international agreements, including the EU-Vietnam Investment Protection Agreement (EVIPA). The EVIPA was adopted by the Czech Senate in late January this year./. 17 more FDI projects licensed in Bac Ninh industrial zones The management board of industrial parks in the northern province of Bac Ninh has so far this year granted licences to 17 new foreign direct investment (FDI) projects totally worth 53.7 million USD. Another 11 existing projects in those zones have also been allowed to add 124.41 million USD to their investment capital. Bac Ninh industrial zones are now home to 996 valid FDI projects with a combined capital exceeding 17.32 billion USD. The provincial Department of Planning and Investment has also licensed 13 new projects worth 3.57 million USD, and revoked another valued at 0.1 million USD outside the industrial zones. The accumulative new and additional investment capital in the locality has reached 181.67 million USD./. Vietnam Airlines, Vinpearl join hands to boost Vietnam-Russia tourist links Vietnam Airlines and Vinpearl will work together to open eight weekly routes between Vietnam and Russia in 2020, a representative from the national flag carrier said on February 20. The routes will connect four Russian cities – Moscow, Vladivostok, Novosibirsk, and Ekaterinburg with Nha Trang and Phu Quoc – the two most popular destinations in Vietnam. The first route between Moscow and Nha Trang will be put into operation on March 12 with the frequency of two flights per week. Meanwhile, Vinpearl Travel Russia, a subsidiary of Vinpearl, the resort company under private conglomerate Vingroup, will open its representative office in Moscow on March 3 with the aim of promoting Vietnam's first hi-end tourism service package for the Russian market, which covers flights, tourist and insurance services. Vinpearl will take similar steps to conquer four strategic markets namely Australia, Japan, the Republic of Korea and China. Potential markets such as Europe, North America and India will also be in Vinpearl's roadmap of diversifying its customers./. HCM City rolls out red carpet for Kazakhstani investors Ho Chi Minh City is willing to create favourable conditions for foreign businesses, including those from Kazakhstan, to land investment in the southern hub, Chairman of the municipal People's Committee Nguyen Thanh Phong said on February 20. Hosting a reception for newly-accredited Kazakhstani Ambassador to Vientam Yerlan Baizhanov on the day, Phong said he rejoiced at the fruitful relations between the two countries in the past time. However, bilateral cooperation as well as collaboration between HCM City and Kazakhstani localities still lag behind their potential, with the expiration of the Memorandum of Understanding on HCM City – Almaty city cooperation in 2016, he said. Besides, he informed the guest of the city's socio-economic development, and its formidable challenges during the process such as environmental pollution and poor infrastructure that fails to meet the population growth. To this end, Phong expressed his hope that the Kazakhstani diplomat will do his utmost to encourage Kazakhstani firms to invest in the fields of HCM City's interest, while promoting investment and trade with the Vietnamese southern hub. Yerlan Baizhanov, for his part, stressed that Kazakhstani businesses have satisfied with business climate in HCM City, adding he will work to enhance dialogue with competent authorities in the locality so that a cooperation deal will be inked with Almaty city soon./. State-owned coal, oil producers urged to response to COVID-19 The Ministry of Industry and Trade has requested state-owned coal and oil-gas producers to develop plans and measures to response to impact of the acute respiratory disease caused by a new coronavirus (COVID-19) outbreak. The ministry asked the Vietnam National Coal – Mineral Industries Holding Corporation Limited (Vinacomin) and the military-run Dong Bac Corporation to get ready for the negative impact of the epidemic, saying they must prepare sufficient personnel, equipment and supplies for coal production and distribution, and to ensure stable supply for their customers, especially power producers. It also ordered the Vietnam Oil and Gas Group (PetroVietnam) to keep a close watch on the global market developments and take proper measures to cope with falling crude oil prices as a result of the epidemic. After the epidemic began spreading, the Brent crude oil price plunged from around 65 USD per barrel to 57 USD per barrel on February 17, lower than the assumption of 60 USD per barrel in the State budget estimate for this year. The three companies must also speed up their key coal and oil production projects and immediately report any major difficulties and bottlenecks to authorised representatives of the State capital ownership to get timely directions. Vietnam's coal imports have been on a rise over the past few years, mostly used for coal-fired power plants. According to Vinacomin, the country imported about 36.82 million tonnes of coal in the first 10 months of last year, up 112.3 percent from the same period of 2018. China was among Vietnam's four largest coal suppliers, together with Indonesia, Australia and Russia. Under national Power Development Plan VII, a total of 60,000 MW is expected to be generated in Vietnam by 2020, with coal-fired plants accounting for 42.7 percent, followed by hydropower (30.1 percent), gas-fired plants (14.9 percent), and renewables (9.9 percent)./. Tourism sector discusses solutions to increase revenue A conference was held in Ho Chi Minh City on February 20 by the Vietnam National Administration of Tourism (VNAT) and the municipal Department of Tourism on February 20 to discuss solutions in response to the coronavirus disease (COVID-19). At the event, Deputy General Director of the VNAT Ha Van Sieu said that the tourism sector is aiming to develop a set of travel safety standards to break down the psychological barriers for people and tourists during the current period. It is crucial to boost promotion activities to overcome consequences as well as regain and maintain the confidence of international visitors following the COVID-19 outbreak. The sector will also stimulate domestic tourism as well as remove difficulties in terms of destinations, enterprises and service business facilities in the localities. A representative from the Ho Chi Minh City Department of Tourism said that the city will implement tourism promotion programmes from April to July. Many preferential and discount services, tours and airfares will be offered to attract more visitors. Many travel agencies will also devise tourism programmes to Mekong delta and south eastern provinces. Besides, many tourism associations and businesses in several localities area ready to implement promotional programmes. However, many experts said that the tourism sector should consider the promotion of domestic tourism in the current context. In addition, it is essential for tourism agencies and enterprises to prioritise the markets with robust growth such as the Republic of Korea, Japan and Northeast Asia region, and develop new markets like India. According to the VNAT, the COVID-19 epidemic could cause losses of 5.9-7.7 billion USD for the domestic tourism sector in the next three months. The tourism sector estimated a 90 percent decrease in the number of Chinese visitors due to the disease, and a 50-70 percent drop in the number of holidaymakers from other countries. Meanwhile, the number of domestic holidaymakers is likely to suffer a fall of 50-70 percent./. Vietnam to maintain dialogue with US to promote bilateral trade: vice spokesperson Vietnam will continue to monitor and assess the impact of the US's removal of Vietnam from the list of developing countries under US countervailing duty laws, Vice Spokesperson of the Foreign Ministry Doan Khac Viet said on February 20. The vice spokesperson stressed that Vietnam will maintain dialogue and continue to coordinate measures with the US in order to promote the harmonious and sustainable development of bilateral trade, benefitting both sides. He made the statement in reply to reporters' questions about Vietnam's response to the US move. Noting that Vietnam is still benefiting from its developing nation status within the framework of the World Trade Organisation (WTO), Viet stressed that economic and trade ties between Vietnam and the US have developed fruitfully over recent years, with two-way trade reaching nearly 76 billion USD in 2019, up 25 percent year-on-year. The US has maintained its position as the biggest export market of Vietnam, while Vietnam is among the fastest growing export markets of the US, he added./. Tan Thanh border gate in Lang Son resumes operation Dozens of trucks carrying exports to China, mainly dragon fruit, watermelon and mango, went through customs clearance as Tan Thanh border gate in the northern province of Lang Son resumed operation on February 20. One day earlier, the management board of the Dong Dang-Lang Son border gate economic zone worked with relevant agencies in Pingxiang of China's Guangxi on customs clearance at Tan Thanh border gate, said vice head of Tan Thanh customs office Hoang Thi Thieu Hoa. The two sides had agreed to resume export-import activities through the Tan Thanh gate of Lang Son and Pu Zhai of Pingxiang, from 8am to 5pm (Hanoi time), she added. This is only applicable for goods with commercial contracts. To ensure safety in the face of the acute respiratory disease caused by the novel coronavirus (COVID-19), trucks carrying goods from Vietnam are required to return on the same day. Drivers must wear protection suits and face masks and stelirise their vehicles before departure for China. They are also asked not to get out of their vehicles during the trips. Director of Lang Son's international health quarantine centre Ly Kim Soi said doctors have been sent to Tan Thanh border gate to provide guidance on COVID-19 prevention and conduct medical checkups for drivers. Shipments of Vietnamese farm produce to China at major border gates were suspended due to COVID-19. Several border gates neighbouring China have recently re-opened./. Firms look for alternative sources of raw materials Vietnamese companies, many of whom are facing a shortage of feedstock and raw materials as a result of the new coronavirus (COVID-19) outbreak in China, have started looking at alternative sources. The epidemic has had a significant impact on public health, transportation, tourism, education, and, importantly, trade and commerce, experts said. It has affected Vietnam's trade not only with China but also other markets, and started hurting Vietnamese businesses. According to the Department of Import and Export under the Ministry of Industry and Trade, the impacts include prolonging delivery times and customs clearance due to the quarantine requirements on both sides. In addition, trade by road, rail and air with China has slumped. With Chinese goods not available, Vietnam has been unable to source imports, which has affected its production and exports to third markets. Many textile and footwear enterprises are therefore looking at raw material imports from other markets such as the Republic of Korea, India, Bangladesh, and Brazil. Pham Xuan Hong, President of the Ho Chi Minh City Textile Association, said this would only be a temporary solution since China could not be replaced as the main supplier by anyone else due to its much lower costs. Truong Van Cam, Vice Chairman and Secretary General of the Vietnam Textile and Apparel Association (Vitas), said the textile industry sources a significant proportion of feedstock from China. The epidemic has caused Chinese businesses to shut down production, especially in Wuhan, where there are a number of large factories, he said. Since many textile plants in China are likely to be closed until the end of February or even longer, supply to Vietnam would be hard hit, he said. If the epidemic continues for the next one or two months, the global economy, including Vietnam, would be in trouble, he warned. But this is also an opportunity for Vietnamese businesses to look for other sources to relinquish their dependence on China, he pointed out. Other countries like Thailand, India and Indonesia are also looking for other markets to source raw materials from to reduce their dependence on China, he said. Companies, especially small and medium-sized enterprises, need Government support in the form of preferential loans and access to new technologies to sustain their business, he added. Vitas has asked members for reports on the impact of the outbreak on their operations and instructed them to follow developments. It urged businesses to focus on the domestic market and from other markets to sustain themselves and ensure workers are not affected. Do Thi Thuy Huong of the Vietnam Electronics Industries Association said most enterprises in her industry are expected to be hit hard in the next one or two months, and face the risk of delaying payments to workers and stopping production. Tran Thanh Hai, Deputy Director of the Ministry of Industry and Trade's Import and Export Department, said the ministry has worked with the Ministry of Health to take measures against the epidemic, but they would not impact trade. Recently a number of credit institutions offered to earmark funds to meet credit demand from customers affected by the outbreak./.
Vietnam Dairy Products Investments
2 Investments
Vietnam Dairy Products has made 2 investments. Their latest investment was in GTNfoods as part of their PIPE on December 12, 2019.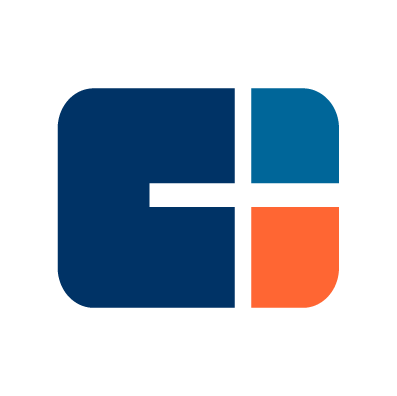 Vietnam Dairy Products Investments Activity | Date | Round | Company | Amount | New? | Co-Investors | Sources |
| --- | --- | --- | --- | --- | --- | --- |
| | | | | | | |
| | | | | | | |
| | | |
| --- | --- | --- |
| Date | | |
| Round | | |
| Company | | |
| Amount | | |
| New? | | |
| Co-Investors | | |
| Sources | | |
Vietnam Dairy Products Acquisitions
5 Acquisitions
Vietnam Dairy Products acquired 5 companies. Their latest acquisition was Moc Chau Milk on December 31, 2019.
Date

Investment Stage

Companies

Valuation

Valuations are submitted by companies, mined from state filings or news, provided by VentureSource, or based on a comparables valuation model.

Total Funding

Note

Sources
| | | | | | |
| --- | --- | --- | --- | --- | --- |
| Date | | | | | |
| Investment Stage | | | | | |
| Companies | | | | | |
| Valuation | | | | | |
| Total Funding | | | | | |
| Note | | | | | |
| Sources | | | | | |
Vietnam Dairy Products Partners & Customers
5 Partners and customers
Vietnam Dairy Products has 5 strategic partners and customers. Vietnam Dairy Products recently partnered with Del Monte Philippines on August 8, 2021.
Date

Type

Business Partner

Country

News Snippet

Sources

Vinamilk to create dairy JV with Del Monte Philippines

Mai Kieu Lien , CEO of Vinamilk , said , `` We had studied many corporations before collaborating with Del Monte and believe that this is the most ideal partner with Vinamilk given Del Monte 's advantages in equity brand , distribution network , the understanding of consumer demand for food and beverage in Philippines .
Date

Type

Business Partner

Country

News Snippet

Vinamilk to create dairy JV with Del Monte Philippines

Mai Kieu Lien , CEO of Vinamilk , said , `` We had studied many corporations before collaborating with Del Monte and believe that this is the most ideal partner with Vinamilk given Del Monte 's advantages in equity brand , distribution network , the understanding of consumer demand for food and beverage in Philippines .

Sources
Discover the right solution for your team
The CB Insights tech market intelligence platform analyzes millions of data points on vendors, products, partnerships, and patents to help your team find their next technology solution.
Request a demo