Search company, investor...
Are you an investor?
Submit your portfolio details now to be considered in our investor rankings.
Latest Vesa Havukainen News
'It's just torture': Residents under siege from plague of bats
Nov 29, 2018
Very large text size Worn-out north Brisbane residents plagued by a 5000-strong bat colony living in their once peaceful street say after nearly six years, they are on the verge of a health breakdown. Vesa Havukainen of Albany Creek, who has lived in his street for 18 years, told Brisbane Times the flying foxes have taken a toll on his health, and made his family's life hell. Vesa Havukainen says Albany Creek residents are at their wits' end from the incessant screeching from a plague of bats in their street. Credit:Alison Brown Each day, the leafy suburban street wakes to the sound of screeching from 4am, and there is no mistaking the stench of droppings and urine raining down from the animals' massive treetop roost. But despite numerous complaints from residents, Mr Havukainen said Moreton Bay Regional Council had failed to disperse the bats from the trees at the Kingfisher Street and Brian Morrison Drive intersection. Advertisement "About a year ago I got to a point where I was waking up in the morning shouting 'shut up' in a rage, because they just do not stop," he admitted. "The screeching is 24/7, it's relentless. "The bats are the last thing I hear at night, and the first thing I hear in the morning from 4am. "In summer time, we like to leave the windows open and have a breeze, but obviously we can't do that. "If we were to go for a walk, the stench would be unbearable. "It's bordering on depression for me because it's just torture." Neighbours confirmed to Brisbane Times they had stopped using their own backyards because of the smell, and the fear of disease from the bats. One man, a grandparent, said he refused to let his grandchildren play outside because of the health hazard. "They can't go out there because of the smell, the noise and the droppings - it's unsafe," Mr Havukainen insisted. "Then there's property value issues. People cannot sell their homes. A number have tried to but have later taken their property off the market. "We have all suffered vehicle damage. The droppings are so toxic it destroys the paint." Bat colony on the move. Credit:Shutterstock Mr Havukainen said he approached the council to seek assistance with the cost of vehicle repairs and the installation of double-glazing to reduce the noise, but his request was rejected. "All they do is throw you to a government website which is about learning to live with bats ," he said. "It basically tells you to cut trees down, cut bushes down, cover your clothes line, cover your pool, so in other words, you're a prisoner." Residents say the council refused to try non-lethal methods of dispersal such as light, smoke and ultrasonic frequencies which helps move bats on. "These devices have been used elsewhere to great effect, but the council is not prepared to try any of these methods," Mr Havukainen said. "And that's what makes me very, very angry. I feel like they're not on my side, that they're against me and the other residents. "All they're doing is monitoring the buffer zone, and all we get is pretty charts and stage plans and that doesn't help [us]. "They want to have more meetings, there's been so many meetings - we're no closer to a solution and I've said enough is enough with the meetings. Let's implement some action. "[The council] has laid out the red carpet. They've said, 'come on bats, this is the spot'. Around 5000 flying foxes are living in trees above residents' backyards in Brian Morrison Drive, Albany Creek. Credit:Alison Brown "They're protected down there, they've got no predators, enemies, they're untouchable and we're being told, learn to live with it. And if you don't like it, leave." A council spokesman confirmed MBRC was monitoring the bat colony, but had no plans to use non-lethal dispersal methods. "Council officers undertake fortnightly monitoring of the bat colony in Albany Creek and are working with the Department of Environment and Science on management of the colony," he said. "Dispersal efforts have been trialled previously at another location in the region and was found not to solve the problem, rather, bats temporarily relocated and often to private properties." But a spokeswoman for DES said MBRC was able to use non-lethal methods to disperse the colony, and was responsible for noise-testing and water quality testing at the site. "Local councils have an as-of right authority to manage flying-fox roosts in urban flying-fox management areas, with management activities limited to non-lethal methods and done according to a strict code of practice. "There is a known roost site for flying foxes at Albany Creek, which is mostly on private land. "DES has been liaising with MBRC, which has had a flying fox roost management plan for this site. "Water quality and noise-level testing are responsibilities for the council. "Flying foxes are a protected species and it is an offence to deliberately kill or injure them, or interfere with their roosts, without authority," she said. "Landowners and local authorities that demonstrate they are suffering economic loss or health or wellbeing impacts from flying foxes can apply to DES for a damage mitigation permit to manage them."
Vesa Havukainen Investments
1 Investments
Vesa Havukainen has made 1 investments. Their latest investment was in SmartCart as part of their Angel on January 1, 2016.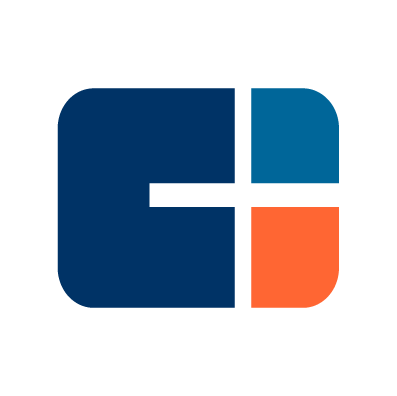 Vesa Havukainen Investments Activity | Date | Round | Company | Amount | New? | Co-Investors | Sources |
| --- | --- | --- | --- | --- | --- | --- |
| | | | | | | |
| | |
| --- | --- |
| Date | |
| Round | |
| Company | |
| Amount | |
| New? | |
| Co-Investors | |
| Sources | |
Loading...