Search company, investor...
About TriWest Capital Partners
TriWest Capital Partners is a Canadian private equity firm. It invests in the construction, healthcare, energy, automobiles, foods, and transportation sectors. The company was founded in 1998 and is based in Calgary, Canada.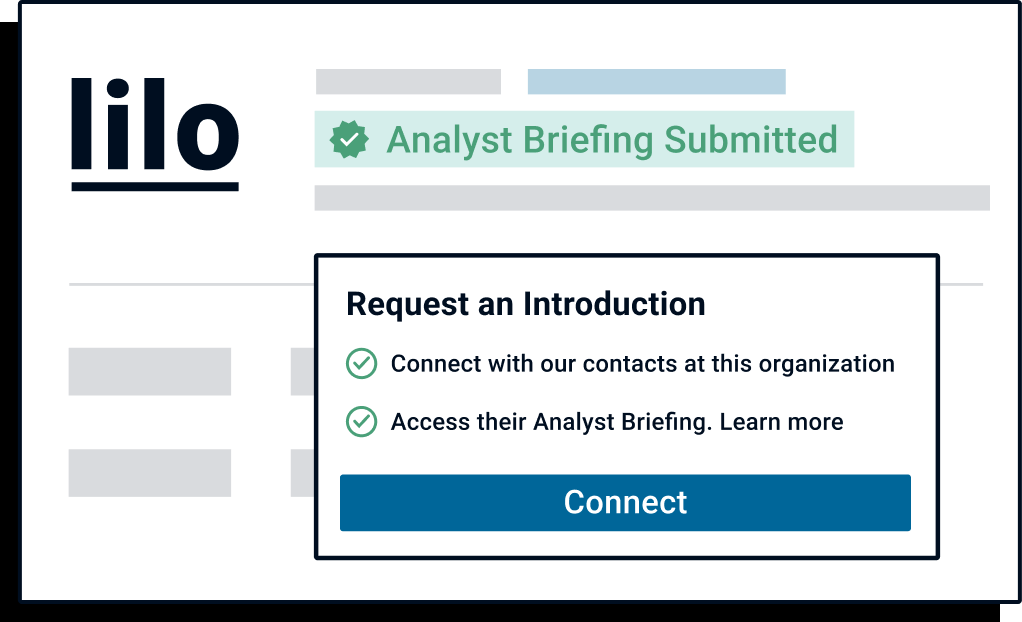 Want to inform investors similar to TriWest Capital Partners about your company?
Submit your Analyst Briefing to get in front of investors, customers, and partners on CB Insights' platform.
Latest TriWest Capital Partners News
Notizie da: TriWest Capital Partners, Yuexiu, Tongshang Fund, Xin', Arka Financial Holdings, SphitiCap, East Ventures, Marui Group, Skylight Consulting e altri
Feb 14, 2023
TriWest Capital Partners ("TriWest") ha annunciato di aver acquisito una partecipazione di maggioranza in Phoenix Fence Corp. (la "Società" o "Phoenix Fence"), una consolidata azienda leader nel settore fornitore di recinzioni e prodotti e servizi correlati. Si veda qui il comunicato stampa . L'attuale team di gestione di Phoenix Fence continuerà a guidare l'attività. Phoenix Fence è il sesto investimento della piattaforma di TriWest nel fondo per la crescita da $ 157 milioni (annata 2021). Fondata nel 1981 e con sede a Edmonton, Alberta, Phoenix Fence è un produttore, distributore e installatore leader di recinzioni e prodotti correlati utilizzati in applicazioni commerciali, industriali e residenziali in tutto il Canada occidentale. L'azienda fornisce una gamma completa di soluzioni di recinzione, tra cui recinzioni a catena, in vinile, ornamentali, interne ed esterne personalizzate, cancelli manuali e automatizzati, prodotti per la privacy, filo spinato, recinzioni agricole e hardware associato. Phoenix Fence distribuisce anche prodotti per la scherma all'ingrosso attraverso la sua rete in British Columbia, Alberta e Saskatchewan. L'azienda ha sedi a Edmonton e Calgary che si rivolgono anche a clienti e appaltatori. In un momento in cui il finanziamento del capitale di rischio sta rallentando in Cina, i veicoli elettrici sono uno dei pochi settori che continuano a mantenere entusiasti gli investitori. Si veda qui techcrunch. Ad esempio, Zeekr, il marchio di veicoli elettrici di lusso della più grande casa automobilistica privata cinese Geely, ha annunciato lunedì che gli investitori si sono impegnati a investire 750 milioni di dollari nel suo round di finanziamento di serie A. La sua valutazione post-money è schizzata fino a 13 miliardi di dollari. La notizia arriva appena due mesi dopo che Zeekr ha dichiarato di aver depositato in via confidenziale un'offerta pubblica iniziale negli Stati Uniti. All'epoca, Reuters ha riferito che la casa automobilistica elettrica stava cercando oltre $ 1 miliardo di proventi con una valutazione di oltre $ 10 miliardi. Gli investitori che hanno accettato di sostenere Zeekr nella sua serie A includono alcuni pesi massimi come il fondatore e CEO di Mobileye Amnon Shashua, il gigante cinese delle batterie e fornitore di Tesla Contemporary Amperex Technology Ltd (CATL), il fondo industriale statale cinese Yuexiu, Tongshang Fund e Xin' un Intelligent Manufacturing Fund, un altro veicolo di investimento statale cinese. Arka Investment Advisory Services Private Limited, una sussidiaria della società finanziaria non bancaria Arka Financial Holdings, ha annunciato la prima chiusura di Arka Credit Fund I, uno schema del suo primo fondo di credito Arka Credit Fund. Si veda qui techcrunch. Arka Financial Holdings è una consociata interamente controllata di Kirloskar Oil Engines. Il fondo di investimento alternativo (AIF) di categoria II indipendente dal settore ha un corpus target di Rs 250 crore con un'opzione green shoe di Rs 50 crore. Ha una durata di 4,5 anni e lo sponsor (e/o le sue sussidiarie) ha approvato l'investimento di Rs 55 crore nel fondo. La start up di droni Garuda Aerospaziale ha raccolto 22 milioni di dollari in un round di finanziamento di serie A guidato dalla società di venture capital SphitiCap. Si veda qui yourstory . Il round ha visto anche la partecipazione di altri investitori globali, angel investor e HNI. La società ha raccolto $ 12 milioni da SphitiCap a tutto tondo. "Garuda Aerospace ha costruito vari tipi di droni e i loro sviluppi nel settore dei droni sono da tenere d'occhio", ha affermato Pallav Kumar Singh, Managing Partner, SphitiCap. "Date le preferenze in evoluzione e l'espansione orizzontale con l'uso dei droni in diversi settori, c'è una visione di una crescita promettente vantaggiosa per entrambe le società. Con questo, i droni avranno un ruolo importante in quasi tutti i settori in futuro", ha affermato. I fondi saranno utilizzati per aumentare ed espandere le operazioni, ha affermato la società in una nota. Parte dei fondi sarà utilizzata per la ricerca e lo sviluppo, la qualificazione e la formazione dei piloti di droni e per contribuire a creare occupazione approfondendo l'impronta nelle città di livello II e III. Secondo la dichiarazione, i droni Garuda saranno potenziati con capacità di carico utile, resistenza, qualità dei sensori e integrazione dei dati con più soluzioni tecnologiche. Linda Pesa, con sede a Tokyo/Tanzania, la startup giapponese che sviluppa un'app di gestione aziendale per le piccole imprese in Tanzania, ha annunciato venerdì di aver raccolto circa 30 milioni di yen (circa $ 230.000) nel suo primo e ultimo round. Si veda qui thebridge . Gli investitori partecipanti sono East Ventures, Marui Group (TSE: 8252), Skylight Consulting e 01Booster Capital. La società è stata fondata nel marzo del 2022 da Ayu Yamaguchi, che in precedenza ha lavorato presso Wassha , la startup giapponese che offre alimentazione elettrica e altri servizi per l'Africa off-grid sfruttando i chioschi locali, e la sua joint venture con Daikin che offre il noleggio di condizionatori d'aria su abbonamento attività focalizzata sul territorio. In Africa, molti proprietari di piccole imprese si affidano ancora agli appunti scritti a mano per la gestione aziendale. L'azienda offre ai proprietari di piccole imprese un'app mobile per aiutarli a digitalizzare il processo di gestione aziendale. Offrendo le storie di credito raccolte dall'app alle parti interessate, l'azienda aiuta questi proprietari ad accedere ai mercati finanziari come i servizi di prestito e di investimento. Asa Ren, una società di dati sul DNA con sede in Indonesia, ha annunciato la scorsa settimana la chiusura di un nuovo round iniziale di finanziamenti di 8,15 milioni di dollari. Si veda qui technode . Questo round di sottoscrizioni in eccesso è stato co-guidato da Top Harvest Capital (Silicon Valley USA), Kejora Capital (Kejora-SBI Orbit Fund e Orbit Capital Malaysia) e Marcy Venture Partners (Silicon Valley USA), con la partecipazione di Northstar Ventures, Naya Capital, PT Diagnos Laboratorium Utama Tbk e una serie di importanti angel investor, ha affermato Asa Ren in una nota. Come parte del round, il fondatore e socio amministratore di Kejora Capital, Andy Zain, entrerà a far parte del consiglio di amministrazione della società insieme all'amministratore delegato di InterBIO Irawan Mulyadi. Surpath Tech si è assicurata un round di finanziamento di serie A, raccogliendo oltre 10 milioni di dollari da eWTP Arabia Capital l'11 febbraio. Index Capital è stato il consulente finanziario esclusivo. Si veda qui equalocean . I proventi del round saranno utilizzati per lo sviluppo tecnologico e il reclutamento all'estero. Fondata nel 2019, Surpath Tech fornisce supply chain globale basata sulla tecnologia, e-commerce transfrontaliero e soluzioni logistiche internazionali. Ha completato quattro round di finanziamento. I precedenti investitori includono Matrix Partners China, Northern Light Venture Capital, China Merchants Venture, tra gli altri. Il fondatore e CEO Ma Jindong ha dichiarato che Surpath Tech raddoppierà l'iterazione di prodotti e tecnologia e la sua strategia di espansione globale. eWTP Arabia Capital sta per raccogliere 1 miliardo di dollari da investire in startup tecnologiche in Asia e Medio Oriente, ha riferito Bloomberg. Si veda qui equalocean . eWTPArabia Capital è una società di venture capital con sede a Riyadh, in Arabia Saudita. Sostenuto dal Fondo per gli investimenti pubblici dell'Arabia Saudita (PIF) e da Alibaba Group, ha raccolto 400 milioni di dollari al suo debutto nel 2019. Jerry Li, Managing e Founding Partner di eWTP Arabia Capital ha confermato che 16 società hanno ricevuto il finanziamento, 3 delle quali intendevano quotarsi alla Borsa saudita e 2 saranno quotate negli Stati Uniti il ​​prossimo anno. eWTP Arabia Capital "sta lavorando a 20 progetti nei settori della tecnologia, della logistica e delle infrastrutture". B Investments Holding (BINV) ha finalizzato la vendita dell'intera partecipazione del 6,38% in TotalEnergies Marketing Egypt per 27,6 milioni di dollari, secondo una dichiarazione della società depositata alla borsa egiziana (EGX) il 7 febbraio. Si veda qui zawya . Di conseguenza, B Investments ha diritto a un importo aggiuntivo di $ 2,2 milioni soggetto a determinate azioni relative alla transazione di TEMA con Abu Dhabi National Oil Company for Distribution (ADNOC). Fondata nel 2006, B Investments è una società di private equity con sede in Egitto e un investitore in capitale di crescita che attinge a un patrimonio di competenze per creare attivamente valore nel suo portafoglio di società. Il Fondo sovrano per gli investimenti pubblici (PIF) dell'Arabia Saudita ha completato l'acquisizione di una partecipazione del 30% nella Saudi Tabreed District Cooling Co., che fornisce sistemi di teleraffrescamento per alcuni dei più grandi progetti in Arabia Saudita. Si veda qui zawya . L'investimento sosterrà gli obiettivi di diversificazione economica di PIF, "soprattutto alla luce della crescita prevista nel mercato del teleraffrescamento dell'Arabia Saudita", ha dichiarato domenica Yazeed A. Al-Humied, vicegovernatore di PIF e capo degli investimenti MENA. L'acquisizione tramite collocamento privato è stata annunciata per la prima volta a dicembre da UAE National Central Cooling Co., nota anche come Tabreed. Né la società né il fondo sovrano hanno menzionato un valore per la quota, ma un rapporto di Bloomberg a dicembre ha affermato che la quota era stimata in 250 milioni di dollari. VSS Capital Partners ("VSS"), una società di investimento privata che si rivolge ai settori della sanità, dell'istruzione e dei servizi alle imprese abilitati alla tecnologia, ha annunciato di aver realizzato il suo investimento in GreenSlate Holdings, LLC (GreenSlate o "la Società"), uno dei principali fornitori basati su cloud di buste paga, contabilità di produzione, incentivi fiscali e benefici sanitari per l'industria dell'intrattenimento. Si veda qui il comunicato stampa . Sebbene i dettagli finanziari della transazione non siano stati resi noti, VSS ha anche reinvestito nella Società insieme al nuovo investitore Francisco Partners e al team di gestione di GreenSlate. Fondata nel 2004, l'innovativa piattaforma all-in-one di GreenSlate e l'approccio integrato al libro paga e alla contabilità della produzione hanno semplificato la capacità dei suoi clienti di gestire efficacemente l'attività di produzione di contenuti. Inoltre, GreenSlate fornisce flussi di lavoro remoti, senza carta e senza contatto in un'applicazione all-in-one che consente ai suoi clienti di ridurre il loro impatto ambientale e di navigare efficacemente nelle complessità della retribuzione dei lavoratori, dei sindacati e dei relativi requisiti normativi. Alfar Capital ha annunciato di aver venduto la sua partecipazione in Megatech, un'azienda con sede a Quebec City specializzata nella lavorazione di parti complesse e di alta precisione, dopo la positiva conclusione del piano di crescita di Megatech. Si veda qui il comunicato stampa . Questa è il primo exit di Alfar Capital dalla creazione del fondo. "Il supporto di Alfar Capital ci ha dato la spinta di cui avevamo bisogno per accelerare la nostra crescita e realizzare la nostra visione", ha affermato Jean Blanchet, CEO di Megatech. "Mentre implementavamo il nostro piano di crescita, Alfar Capital ci ha aiutato a professionalizzare e ottimizzare i nostri processi aziendali, a fare importanti investimenti in attrezzature e ad avere la fiducia necessaria per spingerci verso nuove vette". Durante il suo investimento in Megatech, Alfar Capital ha posto il capitale umano al centro del piano di crescita. Ogni membro del personale e del management ha dato il proprio contributo agli obiettivi di crescita fissati quando Alfar Capital è entrata per la prima volta in azienda, e tutti hanno beneficiato della conseguente creazione di valore. La società di private equity svedese EQT AB ha dichiarato giovedì di aver fissato l'hard cap per gli impegni degli investitori a 21 miliardi di euro per il suo fondo EQT Infrastructure VI. Si veda qui penews . Un limite massimo si riferisce a un limite superiore all'importo degli impegni degli investitori accettati come parte del fondo, mentre la dimensione effettiva del fondo dipende dall'esito del processo di raccolta fondi, ha affermato. La dimensione target del fondo per EQT Infrastructure VI è stata fissata a 20 miliardi di euro, ha aggiunto.
TriWest Capital Partners Investments
22 Investments
TriWest Capital Partners has made 22 investments. Their latest investment was in Outdoor Adventure Group as part of their Other Investors on September 9, 2022.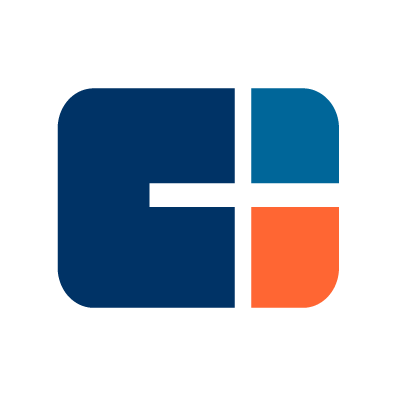 TriWest Capital Partners Investments Activity | Date | Round | Company | Amount | New? | Co-Investors | Sources |
| --- | --- | --- | --- | --- | --- | --- |
| | | | | | | |
| | | | | | | |
| | | | | | | |
| | | | | | | |
| | | | | | | |
| | | | | | |
| --- | --- | --- | --- | --- | --- |
| Date | | | | | |
| Round | | | | | |
| Company | | | | | |
| Amount | | | | | |
| New? | | | | | |
| Co-Investors | | | | | |
| Sources | | | | | |
TriWest Capital Partners Portfolio Exits
10 Portfolio Exits
TriWest Capital Partners has 10 portfolio exits. Their latest portfolio exit was Triple M Housing on January 04, 2023.
Date

Exit

Companies

Valuation

Valuations are submitted by companies, mined from state filings or news, provided by VentureSource, or based on a comparables valuation model.

Acquirer

Sources
TriWest Capital Partners Acquisitions
18 Acquisitions
TriWest Capital Partners acquired 18 companies. Their latest acquisition was Phoenix Fence on February 07, 2023.
Date

Investment Stage

Companies

Valuation

Valuations are submitted by companies, mined from state filings or news, provided by VentureSource, or based on a comparables valuation model.

Total Funding

Note

Sources
| | | | | | |
| --- | --- | --- | --- | --- | --- |
| Date | | | | | |
| Investment Stage | | | | | |
| Companies | | | | | |
| Valuation | | | | | |
| Total Funding | | | | | |
| Note | | | | | |
| Sources | | | | | |
TriWest Capital Partners Fund History
5 Fund Histories
TriWest Capital Partners has 5 funds, including TriWest Capital Partners Fund V LP.
| Closing Date | Fund | Fund Type | Status | Amount | Sources |
| --- | --- | --- | --- | --- | --- |
| | TriWest Capital Partners Fund V LP | | | | |
| | TriWest Capital Partners Fund IV LP | | | | |
| | TriWest Capital Partners Fund III LP | | | | |
| | TriWest Capital Growth Fund II LP | | | | |
| | TriWest Capital Growth Fund I LP | | | | |
| | | | | | |
| --- | --- | --- | --- | --- | --- |
| Closing Date | | | | | |
| Fund | TriWest Capital Partners Fund V LP | TriWest Capital Partners Fund IV LP | TriWest Capital Partners Fund III LP | TriWest Capital Growth Fund II LP | TriWest Capital Growth Fund I LP |
| Fund Type | | | | | |
| Status | | | | | |
| Amount | | | | | |
| Sources | | | | | |
TriWest Capital Partners Partners & Customers
1 Partners and customers
TriWest Capital Partners has 1 strategic partners and customers. TriWest Capital Partners recently partnered with PRT Growing Services on August 8, 2018.
TriWest Capital Partners Team
1 Team Member
TriWest Capital Partners has 1 team member, including former Managing Director, Kevin Jenkins.
| Name | Work History | Title | Status |
| --- | --- | --- | --- |
| | | | |
| | |
| --- | --- |
| Name | |
| Work History | |
| Title | |
| Status | |
Compare TriWest Capital Partners to Competitors
Discover the right solution for your team
The CB Insights tech market intelligence platform analyzes millions of data points on vendors, products, partnerships, and patents to help your team find their next technology solution.
Request a demo