Search company, investor...
About Together Fund
Together Fund is a venture capital firm. It invests in seed, pre-series, and series A rounds with a team that spans across the US and India. It aims to help entrepreneurs build the product and achieve product-market fit for the crucial zero-to-one part of the startup journey. The company was founded in 2021 and is based in Bangalore, India.
Are you an investor?
Submit your portfolio details now to be considered in our investor rankings.
Latest Together Fund News
Notizie da: L Catterton, Apax, Fremman, Together Fund, Glendower Capital, Inflexion, MiddleGround Capital
Aug 1, 2023
Notizie da: L Catterton, Apax, Fremman, Together Fund, Glendower Capital, Inflexion, MiddleGround Capital L Catterton, una delle principali società di investimento focalizzate sui consumatori a livello mondiale, ha annunciato oggi la chiusura di successo di una transazione di fondi continuativi per la sua società in portafoglio PatientPoint Health Technologies™ ("PatientPoint"), una delle principali società di coinvolgimento dei pazienti point-of-care abilitate alla tecnologia. Si veda qui il comunicato stampa . La transazione riafferma l'impegno a lungo termine di L Catterton e mantiene la sua proprietà nell'attività, consente a L Catterton di restituire il capitale agli investitori e fornisce a PatientPoint capitale aggiuntivo per supportare le iniziative di crescita. I termini della transazione non sono stati resi noti. PatientPoint è diventata un'azienda fidata per il coinvolgimento dei pazienti e, dopo la riuscita combinazione trasformativa con Outcome Health nel 2021, è ora una piattaforma leader del settore che serve circa 140.000 operatori sanitari ("HCP") e ha un impatto su oltre 750 milioni di visite di pazienti all'anno, a livello nazionale. L'azienda migliora il coinvolgimento medico-paziente educando i pazienti attraverso la più grande rete interconnessa di dispositivi digitali della nazione nelle pratiche sanitarie. Con soluzioni innovative e una portata senza precedenti, PatientPoint ha costantemente fornito una forte eccellenza finanziaria e operativa ed è ben posizionata per la crescita a lungo termine. La società di private equity Apax è pronta a concordare l'acquisizione di una partecipazione del 50% nel gruppo medico Palex in un accordo che valuterà la società circa 1 miliardo di euro (1,1 miliardi di dollari), debito incluso, secondo due fonti a conoscenza dell'accordo. Si veda qui marketscreener . Apax acquisirà la partecipazione nel fornitore di apparecchiature mediche dal fondo di investimento Fremman e da altri azionisti di minoranza, hanno detto le fonti. Fremman, che era azionista di maggioranza di Palex prima dell'accordo, manterrebbe una partecipazione del 50% in un veicolo che controllerà l'azienda. Apax e Fremman collaboreranno con il team di gestione di Palex, che possiede anche una quota di minoranza, hanno aggiunto le fonti. Together Fund, una società di venture capital focalizzata su Software-as-a-Service (SaaS), ha avviato il suo secondo fondo con un target corpus di 150 milioni di dollari. Con deal di dimensioni comprese tra $ 1 milione e $ 5 milioni, Together's Fund II ha terminato la sua prima chiusura e continuerà a investire in startup SaaS nelle fasi seed e Series A. Si veda qui incubees . Il secondo fondo arriva dopo il primo Fondo I con un corpus di 85 milioni di dollari che è stato lanciato nel 2021 ed è dedicato alla creazione e alla crescita di startup SaaS internazionali. Together Fund è stato fondato a Mauritius nel 2021 da Girish Mathrubootham, fondatore e CEO di Freshworks quotata al Nasdaq, e Manav Garg, CEO di Eka Software. Together Fund ha investito in oltre 20 team fondatori in aziende SaaS verticali nel settore sanitario e in quelle nuove categorie pionieristiche come il cloud per dispositivi connessi. L'attuale portafoglio di Together comprende imprenditori sia inesperti che stagionati. Tra le società nel suo portafoglio ci sono DhiWise, SpendFlo, SecureDen e TopLyne. Abhimanyu Bisht, l'ex CEO di Venture Catalysts, e Kavit Sutariya, il fondatore di Hiraco Ventures, guidano il fondo tecnologico focalizzato sull'India da 200 crore di Rs ($ 25 milioni) che è stato recentemente lanciato dalla società di micro-VC CapFort Ventures. Good Capital, Recur Club, Arkam Ventures ed Epiq Capital hanno recentemente annunciato la chiusura di nuovi fondi. Glendower Capital, la piattaforma secondaria di CVC, è lieta di annunciare la chiusura definitiva del suo quinto fondo di private equity secondario globale, Glendower Capital Secondary Opportunities Fund V ("SOF V"). Glendower ha raccolto impegni di capitale complessivi per 5,8 miliardi di dollari per il programma SOF V da implementare nel mercato secondario. Si veda qui il comunicato stampa . SOF V è il primo fondo chiuso da quando Glendower ha completato una fusione strategica con CVC nel 2022. Glendower opera nel mid-market secondario di private equity, mirando a investimenti in fondi di buyout gestiti da GP di alta qualità. La raccolta fondi si è conclusa all'hard cap e rappresenta la fase successiva di crescita per la strategia di successo su due fronti di Glendower nei secondari di private equity, che fornisce un'esposizione bilanciata alle vendite di portafoglio da parte degli investitori LP e alle transazioni guidate da GP. La raccolta fondi ha attirato investimenti da una base di investitori istituzionali diversificata e globale di oltre 230 soci accomandanti di ritorno e nuovi. Inflexion è lieta di annunciare di aver accettato di vendere la sua partecipazione in Xtrac Si veda qui il comunicato stampa ., produttore leader di mercato di sistemi di trasmissione per i settori del motorsport e delle alte prestazioni, a MiddleGround Capital, società privata statunitense ed europea del mercato medio società di capitale. L'annuncio segna la quinta uscita per i fondi Inflexion nel 2023 dopo un 2022 di successo che ha visto nove uscite completate collettivamente restituendo oltre 1,6 miliardi di sterline di proventi agli investitori di Inflexion. Xtrac è stata fondata nel 1984 ed è diventata leader mondiale nella progettazione e produzione di trasmissioni ad alte prestazioni per l'industria automobilistica, hypercar e supercar. L'azienda fornisce la maggior parte dei migliori team di sport motoristici del mondo nelle categorie di corse a due e quattro ruote in tutto il mondo, comprese le corse di auto sportive, NASCAR e Formula 1™. Xtrac è anche all'avanguardia nello sviluppo di veicoli ibridi ed elettrici.
Together Fund Investments
22 Investments
Together Fund has made 22 investments. Their latest investment was in Protecto as part of their Seed VC on November 11, 2023.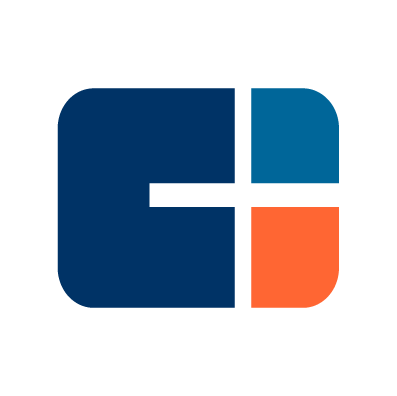 Together Fund Investments Activity | Date | Round | Company | Amount | New? | Co-Investors | Sources |
| --- | --- | --- | --- | --- | --- | --- |
| | | | | | | |
| | | | | | | |
| | | | | | | |
| | | | | | | |
| | | | | | | |
| | | | | | |
| --- | --- | --- | --- | --- | --- |
| Date | | | | | |
| Round | | | | | |
| Company | | | | | |
| Amount | | | | | |
| New? | | | | | |
| Co-Investors | | | | | |
| Sources | | | | | |
Together Fund Fund History
2 Fund Histories
Together Fund has 2 funds, including Together Fund I.
| Closing Date | Fund | Fund Type | Status | Amount | Sources |
| --- | --- | --- | --- | --- | --- |
| | | | | | |
| | | | | | |
| | | |
| --- | --- | --- |
| Closing Date | | |
| Fund | | |
| Fund Type | | |
| Status | | |
| Amount | | |
| Sources | | |
Loading...