Search company, investor...
About Todd Klein
Todd Klein is a Washington, DC-based angel investor who typically invests $50K-$250K in young companies. Klein prefers to invest in early stage new media, telecom and IT opportunities and aims to assist portfolio companies through efforts and expertise that leverage his industry contacts and through aid on the recruiting, business development, and strategic planning fronts.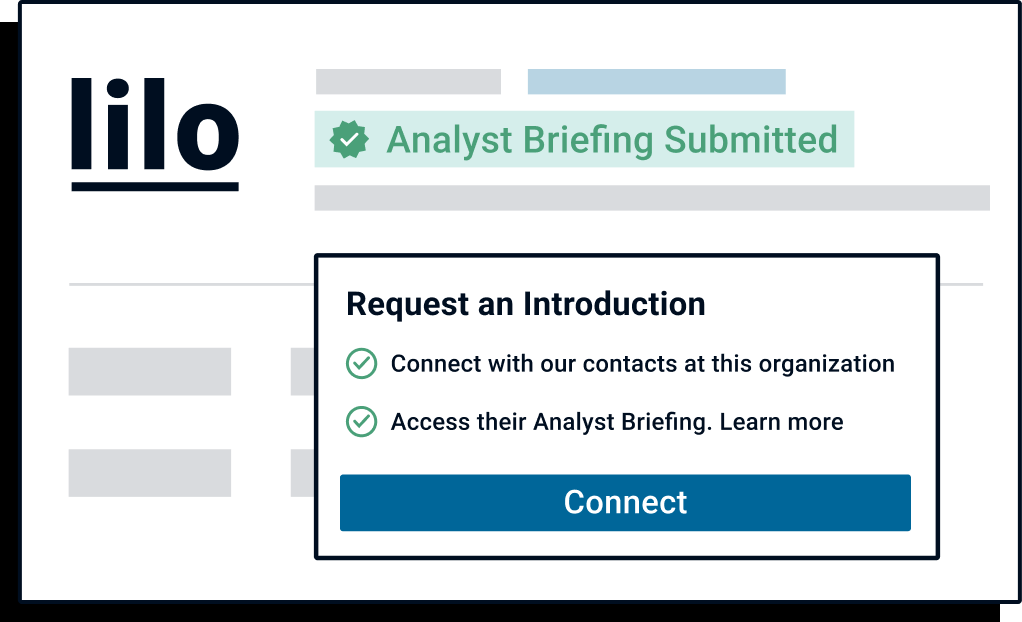 Want to inform investors similar to Todd Klein about your company?
Submit your Analyst Briefing to get in front of investors, customers, and partners on CB Insights' platform.
Latest Todd Klein News
CAVA's IPO was a 'break in the clouds' for the icy IPO market, says one of its early investors. Will others follow?
Jun 16, 2023
Spencer Platt—Getty Images Todd Klein, one of Mediterranean restaurant chain CAVA's earliest venture investors and a current board member, described yesterday as somewhat of a "whirlwind." Klein, a partner at venture capital firm Revolution, hopped on the phone with Term Sheet less than two hours after market close and right before he headed off to a celebratory dinner with CAVA's management team in Hudson Yards. After all, there was a lot to celebrate. After what's been an extraordinarily dry IPO market , CAVA's blockbuster IPO—in which shares rose 99% from market open to close to nearly $44—the Washington, D.C.-based fast-casual restaurant's debut on the New York Stock Exchange offered a much-needed respite to the startup ecosystem: a glimmer of hope that exits are still within reach, even for unprofitable companies . "I don't want to overstate it, but it felt like a real break in the clouds from the environment that we've been in for the last 18 months or so," Klein says. CAVA's IPO will likely offer a nice bump to the portfolios of CAVA investors like Klein's firm Revolution and mutual fund manager T. Rowe Price. (None of CAVA's major investors sold shares at the IPO, Klein says.) But it will likely make waves across the rest of the market, which has hundreds of unicorns waiting in the queue to go public. "This listing represents a welcome, positive sign for the IPO market," NYSE president Lynn Martin told Term Sheet in an email, noting that the exchange is looking forward to "hearing that first-trade bell ring with regularity." But don't get your hopes up too high just yet. CAVA, though VC-backed, isn't quite the venture darling that a Stripe or Databricks is. It's hard to know whether the market is as ready for SaaS or fintech companies as it appears to be for consumer-focused CAVA, which has a heavy retail store footprint and sells products in grocery stores. Some investors are skeptical. "Happy they did well," says Wesley Chan, cofounder and managing partner at FPV Ventures, but "it's not quite a tech company so while encouraging it's not quite the harbinger everyone is hoping for." Food-focused or not—CAVA was, just yesterday, still a venture-backed unicorn. After its blockbuster IPO, the company is now worth nearly $5 billion, based on its market cap as of yesterday's close. CAVA has been raising capital from investors for more than a decade and has a handful of venture capitalists on its cap table. SWaN & Legend Venture Partners, Riverbend Capital, and Chanel's investment arm, Mousse Partners, have all invested. As Fortune's Lucy Brewster reported yesterday , Invus is Cava's largest shareholder through its affiliate company Artal, owning a 29% stake worth $1.5 billion when the stock was trading at $46 (shares closed around $44) after its debut. SWaN & Legend Venture Partners, where Klein used to work as CIO before Revolution and led the CAVA investment in 2015, owns 10% of the company after it went public, and its stake was worth $515.9 million at that price. Revolution owns a 6.9% stake, according to SEC filings. Former Panera CEO and current Cava board chair Ron Shaich has a sizable 11% stake in the company. It's hard to say what the next few months will hold post-CAVA IPO, but things are looking up on the secondaries market, according to Glen Anderson, CEO of secondary share broker Rainmaker Securities. He says that share prices for secondaries, which had still been on the decline earlier this year, have stabilized. "Private market prices appear to have bottomed out—very few are making any new lows," Anderson wrote Fortune in an email, noting that investors he works with seem more optimistic, which, in turn, correlates to IPO investors being more bullish. As for CAVA, the IPO is a big moment for the brand, Klein says. The company plans to use the capital infusion to expand into new markets and add to its restaurant footprint, he says. Klein says he is planning to stay on the board for approximately another year, then step off when it makes sense for CAVA—this time for good. After all, Klein has been on the board, as an official member and briefly as an observer, since 2015—first as the lead investor from SWaN & Legend Venture Partners, then later, as a Revolution investor in 2017. "I don't believe I missed a single board meeting," he says. The looming question for the private markets seems to be: Did the IPO market just reopen? "No one can go second unless someone goes first," Klein says. Move-fast-and-break-things university…When the University of Austin, founded by journalist Bari Weiss, venture capitalist Joe Lonsdale, Harvard University professor Arthur Brooks, and others, went live with a big splash of media attention and a plan to raise $250 million to rethink higher education, there was a problem with the announcement. The school wasn't allowed to use the words "university" or "college," as they are protected in the state of Texas. Emails from a Texas regulatory agency obtained by Fortune show that UATX, which is having Marc Andreessen lecture during an academic program this summer, may be more akin to a venture-backed startup than an academic institution. Read the full story here . See you tomorrow,