Search company, investor...
Are you an investor?
Submit your portfolio details now to be considered in our investor rankings.
Latest TMT Investments News
Luxury apartments, nannies and fake accounts: what funds are suing startups for
Aug 28, 2023
August 28, 2023 LegionFarm June 2023 will be remembered by the Russian venture business with the lawsuit of the TMT Investments fund against the founder of the startup LegionFarm Alexei Belyankin and his wife. Investors accuse the founders of the gamer support platform of embezzling $700,000 for personal purposes, including an $82,000 car purchase, a two-year apartment rental for almost $200,000, and a credit card for personal family spending. From 2019 to 2022, TMT Investments invested $1.65 million in the startup, and the total amount of investments raised from funds and business angels was about $17 million. He accuses the service of underpaying him $ 1.8 million for advertising the launch of the metaverse for gamers. And this is not the only case of lawsuits against startups even this year. Brandquad In February, the investment platform Skolkovo Ventures sued the IT startup Brandquad, demanding to recover almost 165 million rubles. Brandquad is a developer of a SaaS platform for online trading that helps in the collection and analysis of information, as well as automating the placement of goods. Brandquad's management is accused of failing to meet the conditions for converting a €1.5 million loan provided by Skolkovo Ventures to the startup into equity. The claim is currently under review. Giant A similar amount appears in a class action lawsuit against startup GigAnt. In 2020, the Avito ad service invested hundreds of millions of rubles in this service to organize side jobs. And at the beginning of 2023, together with X5 Supervisory Board Chairman Petr Demchenkov and Hoff co-founder Mikhail Kuchment, he sued the founders of the service for bringing the company to a pre-bankruptcy state, demanding the return of almost 169 million rubles. Businessmen accused GigAnt executives of embezzling funds for personal needs: taxis, babysitting services and a premium business club. A few months after the lawsuit was filed, the court approved a settlement agreement between the startup founders and a group of investors. "Rumbery" In turn, one of the services previously owned by Avito also became a participant in the trial. The Internet Initiatives Development Fund filed a lawsuit against the founder and former owner of the Rumberi apartment search platform, Mikhail Khaikin, suspecting him of fraud. IIDF claimed that in June 2022, Mikhail sent them a letter stating that Rumberi plans to end its activities by the end of 2022. After this letter, in August 2022, the fund decided to "sell its 7% stake in Rumberi for 1.5 million rubles, although in 2018 it bought it for 2.5 million rubles. In February 2023, it became known that Avito bought 100% of Rumberi from Khaikin and his partner Valentin Bochkov (39.52%). IIDF also found out that in January 2020, Khaykin established another legal entity in Moscow with the name Rumberi. The representative of the fund believes that part of the business processes was transferred to this company, and if this did not happen, the revenue of the Tula – the main – legal entity could be twice as much. The IIDF did not rule out that Rumberi carried out "multi-stage preparations for the withdrawal of IIDF Invest from the founders with minimal costs on the part of the founder." In July 2023, the parties signed a peace agreement and, according to representatives of the fund, all claims were satisfied. But claims against startups are not a new story. Similar cases in recent years In January 2017, Alexey Girin, managing partner of the Starta Capital fund, Sergey Solonin, head of Qiwi, and other investors sued to the iBuildApp mobile app builder service. The project was launched in 2010, and in 2014 received a total of more than $1.5 million in investments from various Russian businessmen. In the spring of 2016, some investors demanded to repay the loan or lower the iBuildApp valuation several times in order to actually take full control of the company. Investors invested on a convertible loan and decided to return the investment, as they did not receive regular reporting and noticed a stop in the company's revenue generation. Decree The San Mateo Supreme Court of 2020 orders iBuildApp Inc to pay investors about $1.3 million. At the time of publication of the text, investors contacted by RB.RU did not respond to a request about whether they received compensation. At the end of 2021, the Innovation Assistance Fund suspected dozens of startups of unjust enrichment and filed at least 70 lawsuits for termination of contracts and recovery. The Foundation is suing those whom it financed in earlier periods, and demands the return of grants from 1 to 20 million rubles. The main reason for the lawsuits is the lack of reporting on the activities of companies within the time frame set by the fund. Most often, the outcome of litigation between investors and startups in Russia depends on the interpretation of the risks associated with entrepreneurial activity. According to the law, risk is one of the signs of entrepreneurial activity, but there is no universal definition in the legislation yet. Therefore, the courts are forced to independently decide whether the founder acted within the limits of a reasonable entrepreneurial risk or not. Randomness or trend Anton Panchenkov, partner in corporate/M&A at ALUMNI Partners law firm, does not notice the trend of increasing lawsuits against startups in recent years. Anton Panchenkov The expert also notes that claims are usually not associated with entrepreneurial risks: "If you look at publicly available information about cases, these are not claims against founders due to unfulfilled profitability forecasts or failure to achieve project KPIs, which would really put the very concept of venture investment at significant risk. These are lawsuits against founders and managers about the misuse of funds or losses caused by the banal manipulation of figures in reporting. Renata George Renata George, managing partner of the IZBA venture platform, on the contrary, sees the trend and believes that an increase in the number of lawsuits against startups is a certain cycle of industry development. "I think that in Russia this is just such a turn. Everyone understood the rules of the game and can go to court. Any startup participant, not necessarily an investor, can file a lawsuit against the founder with a claim. This is a normal legal right if we see that the founder has spent the budget on personal needs. Another issue that investors overlooked was when the misappropriation occurred. This means that they did not pay enough attention to the company, did not use their rights to disclose corporate information about expenses. Basically, it's their fault. And there is a risk that such lawsuits could turn into an attempt to get at least something from investing in a startup if the investor sees that the business will not survive. I hope that those who file a lawsuit do not have such motivation." Foreign experience In the US, for example, the venture investment market has already taken shape, and the startup system is much more developed. Financial partners try not to bring problems to litigation, if this does not involve multimillion-dollar losses: this damages the reputation of both the startup and the investor, RB.RU interlocutors note. However, high-profile lawsuits often occur in foreign practice. IRL In June 2023, there was a scandal around the startup IRL. An investigation by the company's board of directors confirmed that 95% of the messaging service's users were bots. IRL was founded in 2016 and developed a group chat app that encouraged users to meet in real life. In 2021, SoftBank Vision Fund 2 led a $170 million funding round, bringing the company's valuation to over $1 billion. After confessing to the hoax, IRL founder and CEO Abraham Shafi was suspended for misconduct, the startup was shut down by the board of directors, and SoftBank filed a lawsuit in hopes of recovering the invested funds. Frank Other startups are also accused of cheating users. Last year JPMorgan Chase filed a lawsuit against Frank startup founder Charlie Javis. The service was founded in 2016 to help young Americans apply for student loans. JPMorgan bought Frank in 2021 for $175 million, and in late 2022 accused Javis of using false accounts to inflate the number of customers. The bank claims that Frank has fewer than 300,000 customers, although the founder of the service claimed that there are more than 4 million accounts. Javis filed a counterclaim in which she claims that the bank incorrectly checked the assets and went to court to not pay her a multimillion-dollar bonus. Theranos One of the most high-profile court cases that ended in 2022 is the story of the Theranos startup. In 2003, 19-year-old Elizabeth Holmes created a medtech startup that was developing an innovative, portable, quick blood test device that could be used in pharmacies. The founder of the startup was supported by former secretaries of state, media moguls and the US Secretary of Education, and her fortune was estimated at $4.5 billion. During its 15-year existence, Theranos raised about $750 million from venture capital and private investors, reached an estimated value of $9 billion, but the device never showed the promised results. Holmes was accused of conspiracy, fraud, defrauding investors and sentenced to 11 years in prison, and the startup was declared bankrupt. What lawsuits mean for funds and startups "Venture is, in principle, a risky enterprise. There are no models that can protect against losses when investing in a startup, says Renata George. "But you can protect yourself from expenses or illegal actions of the founder. There are corporate documents for this, and mechanisms for protecting investors are quite developed in Russia, you just need to understand this. It is also necessary to fulfill your rights as a member of society in terms of access to information, to devote time to this information, and then it will be clear that something is going wrong in a startup." Alexey Mosolov "General measures to protect the rights of investors and founders from misunderstanding and fraud are implemented through incorporation in a jurisdiction with developed law, for example, English, as well as a corporate agreement drawn up taking into account the occurrence of disputable situations," says Aleksey, founder of the CIS venture industry database Baza VC Mosolov. He also notes that today, portfolio fund managers may be more closely monitoring the life of portfolio companies, because they are not in an active investment phase – and there are more lawsuits. Rustem Rafikov According to Rustam Rafikov, an international lawyer, managing partner of Rafikov&Partners, if the head of a startup nevertheless received a claim for embezzlement of funds, it is necessary "to prove that all expenses are reasonable, and the founder observed good faith, due degree of care and prudence in exercising the function of a leader." "A lawsuit for a startup is very bad. Even if this lawsuit is resolved, it will be a black spot on the company's reputation, after which it is almost impossible to attract the next round of investments. In America, investors try not to play litigation, if possible, because this will create a negative image for the startup and for the investor himself. Before filing a lawsuit, investors should consider what the consequences will be for both parties," says Renata George. A lawsuit against a founder is really an extreme measure, Anton Panchenkov also notes, because if it is filed without serious reasons, then no one will ever go to such an investor for money. Anton adds that investors usually do not envy the success of the founder, but, on the contrary, want the founder to make good money, be happy and successful – because this means that the investor himself will earn. "A startup is not a story about "take investor money and live beautifully". This is a story about how you can make good money together with an investor. Together is one of the keywords. Cover photo: Salivanchuk Semen / Shutterstock Photo: provided by the speakers Subscribe to our Telegram channel to keep up to date with the latest news and events!
TMT Investments Investments
118 Investments
TMT Investments has made 118 investments. Their latest investment was in Mobilo as part of their Seed VC on July 7, 2023.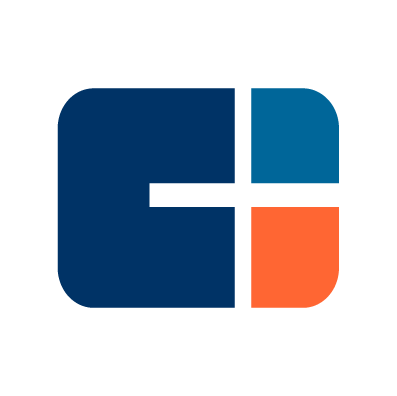 TMT Investments Investments Activity | Date | Round | Company | Amount | New? | Co-Investors | Sources |
| --- | --- | --- | --- | --- | --- | --- |
| | | | | | | |
| | | | | | | |
| | | | | | | |
| | | | | | | |
| | | | | | | |
| | | | | | |
| --- | --- | --- | --- | --- | --- |
| Date | | | | | |
| Round | | | | | |
| Company | | | | | |
| Amount | | | | | |
| New? | | | | | |
| Co-Investors | | | | | |
| Sources | | | | | |
TMT Investments Portfolio Exits
19 Portfolio Exits
TMT Investments has 19 portfolio exits. Their latest portfolio exit was theEMPLOYEEapp on November 09, 2023.
Date

Exit

Companies

Valuation

Valuations are submitted by companies, mined from state filings or news, provided by VentureSource, or based on a comparables valuation model.

Acquirer

Sources
| | | | | | |
| --- | --- | --- | --- | --- | --- |
| Date | | | | | |
| Exit | | | | | |
| Companies | | | | | |
| Valuation | | | | | |
| Acquirer | | | | | |
| Sources | | | | | |
TMT Investments Fund History
2 Fund Histories
TMT Investments has 2 funds, including TMT Investments Cryptocurrency Fund.
| Closing Date | Fund | Fund Type | Status | Amount | Sources |
| --- | --- | --- | --- | --- | --- |
| | TMT Investments Cryptocurrency Fund | | | | |
| | | | | | |
| | | |
| --- | --- | --- |
| Closing Date | | |
| Fund | TMT Investments Cryptocurrency Fund | |
| Fund Type | | |
| Status | | |
| Amount | | |
| Sources | | |
Loading...