Search company, investor...
Are you an investor?
Submit your portfolio details now to be considered in our investor rankings.
Latest Tim Trefren News
This 29-Year-Old Thinks Steve Jobs Is Wrong About Design. So He Built a Company to Prove It
Apr 18, 2018
Employees: 300 Once upon a time, Suhail Doshi's ambition was to make $90,000 as an engineer at Intel. Growing up in Arizona, that's what he thought was the height of achievement. Not any longer. These days, Doshi is the CEO of Mixpanel , a fast-growing startup in the business of revealing all sorts of information about consumer behavior. The San Francisco company provides analytics tools for mobile and web apps, working behind the scenes to help clients track what the heck their users are doing inside their software products. The service captures as much granular detail as possible. For example, Mixpanel could record how many users sign up for a feature and then upload a photo. Customers include BMW, OpenTable, and Intuit. Doshi created the business in 2009, when he was just 20, which was joined a few months later by co-founder Tim Trefren. (Doshi is now 29 years old, and Trefren is 30.) "We were so naive when we started the company," Doshi says. Besides that, the U.S. economy was in a tailspin. But he and Trefren knew they were on to something -- and indeed, understanding user behavior is now crucial to the success of any modern company. Mixpanel quickly reached $40 million in revenue, without "doing a lot of explicit sales," according to Doshi. The founders' expectations were validated. As an idea, Mixpanel emerged from Doshi's internship at a now-defunct company called Slide, which was headed by PayPal co-founder Max Levchin . Doshi knew the usefulness of Slide's in-house analytics tools, and noticed that similar companies like Zynga were building their own versions. He saw the business opportunity in offering analytics software that would help clients design products based on user behavior rather than on hunches. In the early 2000s, "the way people made products was entirely gut, intuition, instinct-based," Doshi explains. "It was a lot of Steve Jobs idolism, like, 'I know better than my users.'" The better way, he believed, was a data-driven approach. Mixpanel helped shape "the notion that you could analyze and quantitatively know that you were going to succeed," Doshi says. Since about 2009, data has transformed how software products have been developed. "That really changed a lot of Silicon Valley." Mixpanel, of course, is not the only player in the field. Google Analytics, open to anyone, offers similar data, as do   Kissmetrics and any marketing cloud provider. All are trying to position themselves favorably as the industry continues to grow. Research firm IDC estimates that big data and analytics spending will top $200 billion globally by 2020. Success has been hard won. Early on, the company made it into vaunted startup accelerator Y Combinator, but back then being a YC alum wasn't the near-guarantee of funding that it is now. "Half of our Y Combinator batch died that year, like almost instantly," Doshi recalls. Raising venture capital during the squeeze of the recession wasn't easy, either. Mixpanel's initial reception from investors was to be turned down by 11, and then told by two that a new CEO was necessary. At that point, Doshi and Trefren hadn't even decided which of them would be the CEO. Eventually Doshi took up that mantle; he says that a natural separation of duties evolved from their personal strengths. The two were lucky in that Levchin gave the company his seal of approval , getting in as a seed investor. Doshi and Trefren found themselves thrown into the deep end, charged with everything from putting a product on the market to figuring out how to manage people. Neither co-founder had substantial experience in professional jobs. They had to figure out leadership and company structure on the fly. "The first two to three years were both glorious in their own right and extraordinarily challenging," Doshi says. Mixpanel is still growing quickly. The company currently employs more than 300 people, having grown its headcount by 38 percent in 2017. And funding has gotten easier: To date, Mixpanel has raised $77 million from investors that include big names like Andreessen Horowitz and Sequoia Capital. "You have to constantly figure out how to evolve," Doshi says, noting that a 10-year-old company is a different beast from two people frantically trying to establish a brand-new enterprise. "The hardest thing for every CEO, especially a founder, is the ability to let go [and] trust your team; to empower and delegate and not micromanage; to not be in the weeds of every single detail. "  It's a far different set of challenges from what he'd originally envisioned, as a cog in Intel's human machine. Join Shark Tank's Daymond John, MailChimp's Ben Chestnut, Drybar's Alli Webb, Boxed's Chieh Huang, Harry's Jeff Raider, and hundreds of scrappy and trailblazing entrepreneurs at this year's Grow Your Company Conference in New Orleans, May 30-June 1. To learn more and to register visit Growco Conference . Published on: Apr 18, 2018
Tim Trefren Investments
2 Investments
Tim Trefren has made 2 investments. Their latest investment was in Waterplan as part of their Seed VC on November 11, 2021.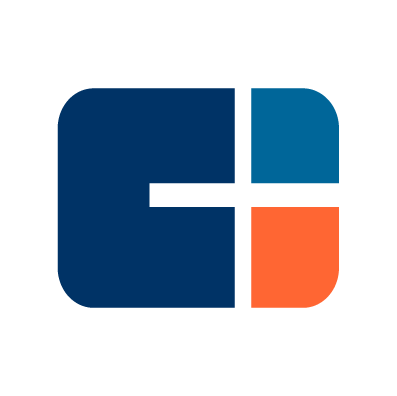 Tim Trefren Investments Activity | Date | Round | Company | Amount | New? | Co-Investors | Sources |
| --- | --- | --- | --- | --- | --- | --- |
| | | | | | | |
| | | | | | | |
| | | |
| --- | --- | --- |
| Date | | |
| Round | | |
| Company | | |
| Amount | | |
| New? | | |
| Co-Investors | | |
| Sources | | |
Loading...