Search company, investor...
About Steve Garfield
Steve Garfield is an angel investor and a pioneer of the video blog, and is well known around the world for his contributions to new media. Steve is also the founder of the Boston Media Makers, a group which meets once a month to discuss the latest in new media and more.
Are you an investor?
Submit your portfolio details now to be considered in our investor rankings.
Latest Steve Garfield News
How to localize the Comcast, Time Warner cable mega-merger
Feb 14, 2014
Tweet Photo: Flickr user Steve Garfield Thursday's news that cable TV giants Comcast and Time Warner plan to merge seems – judging by the buzz on message boards and news outlets' comments sections — to have been met with all the consumer enthusiasm that greeted New Coke, Qwikster and the Edsel. But unlike those corporate flops, it's unlikely that the $45 billion deal will be nixed, though as The Hill reports , an anti-trust review is likely for the deal between the No. 1 and No. 2 cable/Internet operators, which reportedly will affect one in three American households. Some areas to consider as you get reaction from businesses and TV watchers: Consumer choice (or lack thereof) is a big concern to those worried about a new entity's sway over so many customers. (Though  this Bloomberg Businessweek article says choice could hardly get any worse. )  Other consumer and policy advocates are worried about the corporate giant's control over content – is it right that one huge conglomerate will control not only the production side of what we see, but how fast we see it and whether or not we pay extra for our streaming-video choices? (See this previous blog post on the recent net neutrality ruling. ) PC Magazine sums it up with "5 reasons to love and 5 reasons to hate" the news of the merger. To get a sense of the clout the new, larger Comcast would wield, check out these Columbia Journalism Review resource pages that enumerate the child companies of both Comcast and Time Warner . They include dozens of local media outlets and household-name networks such as Hallmark Channel and Turner Classic Movies. It's really an incredible amount of programming control to be concentrated under one roof. Some local angles you might delve into: Employment. Business Insider predicts the "operating efficiencies" projected by the deal – about $1.5 million dollars' worth – portend layoffs. I have not yet been able to find a state-by-state employment map for either company or the cable industry, but you can call the companies to find out how many people they employ in your market, to find out what's at stake. The National Cable and Telecommunications Association says the industry provides 300 jobs per Congressional district; perhaps they can share some data, too. Don't forget about contractors – many of the cable guys and gals who do repairs, trouble-shooting and installation work for third-party vendors, not the corporate giants. (Last year, a tech told me he gets $25 per house call, no matter how long it takes and no matter the travel time between jobs. And he pays for his own gasoline. )  Even if Comcast and Time Warner don't overlap much in service areas, as they claim, how might a merger affect suppliers and contractors? There's actually a Power and Communications Contractors Association ; it looks like they handle the big jobs rather than consumer repairs, but local members might have some interesting insight for you about infrastructure investment and the like. As background, check out this PR piece: on its site, Comcast says it gets 1.2 million job applications each year across its various operations. Mobile services. Here's an interesting GigaOm report on the "Wi-Fi powerhouse" the combined company would create. Cable operators might become de facto mobile service providers as consumer use of streaming and mobile services grows exponentially. The effect on local TV stations. The Poynter Institute's Al Tompkins wrote that local TV stations would "lose a lot of leverage" in negotiations with a mega-cable company over the retransmission fees paid by cable operators to the stations. The fees have become a reliable source of revenue to local stations. What do your local owners think about the merger? Other companies. The Orlando Business Journal profiled a broadband provider that is beefing up infrastructure and targeting niche clients such as hotels; nose around your neck of the woods (perhaps your state's public service or utilities commission can help with company names) to find up-and-coming, innovative Internet and multimedia providers. Cable alternatives and cord-cutting. The two companies involved in the deal don't have very positive customer-service reputations, and the proposed merger seems to have raised a lot of consumer ire, judging by the online buzz Thursday. Many comments referred to "cutting the cord," and indeed cable-TV providers have been experiencing declining subscriptions , as The Wall Street Journal reported in January. One fun and reader-friendly project you might tackle, while we wait for the anti-trust review on the Comcast deal, is to enumerate the cost and availability of various cable alternatives for readers with an array of interests. For example, is the sports fan still pretty much tied to cable? What is the cost and quality of phone companies' offerings in your area, from AT&T's Uverse to Verizon's FIOS services. And what are the drawbacks? Check out this Consumerist report on streaming speeds via various providers, as reported by Netflix. Can an old-movie or rom-com devotee get a bigger bang for the buck via Amazon (regular or Prime) streaming, or Netflix? What can hardware, from rabbit ears to Roku, pull in? Will the Mad Men fan lose out, or can patience and an iTunes purchase suffice when that popular series resumes? News junkies can get CNN, MSNBC and other stations via an Internet satellite radio subscription (audio only, of course) and so on. A primer on how to satisfy media needs creatively might be a useful feature for your audience. Here's a blog post from 2013 with other resources related to cable subscribers. And Multichannel News , an industry publication, offers some interesting coverage.
Steve Garfield Investments
3 Investments
Steve Garfield has made 3 investments. Their latest investment was in CMP.LY as part of their Series A on June 6, 2012.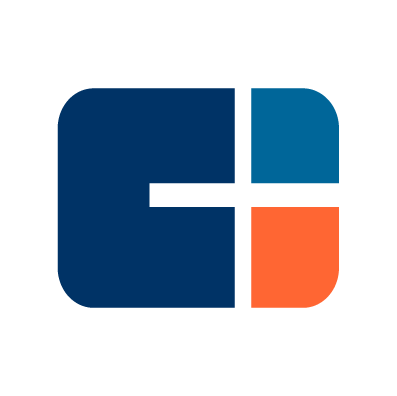 Steve Garfield Investments Activity | Date | Round | Company | Amount | New? | Co-Investors | Sources |
| --- | --- | --- | --- | --- | --- | --- |
| | | | | | | |
| | | | | | | |
| | | | | | | |
| | | | |
| --- | --- | --- | --- |
| Date | | | |
| Round | | | |
| Company | | | |
| Amount | | | |
| New? | | | |
| Co-Investors | | | |
| Sources | | | |
Steve Garfield Portfolio Exits
1 Portfolio Exit
Steve Garfield has 1 portfolio exit. Their latest portfolio exit was MakerBot on August 16, 2013.
Loading...