Search company, investor...
Are you an investor?
Submit your portfolio details now to be considered in our investor rankings.
Latest Stephen Bourke News
British leadership of Unite union may be called to testify in discrimination case
Nov 28, 2023
Stephen Bourke Tue Nov 28 2023 - 16:56 Senior trade unionists including Unite's UK top brass may be called before the Workplace Relations Commission as it investigates allegations of discrimination and whistleblower penalisation made by Brendan Ogle, the union's top official in Ireland. Mr Ogle claims he was discriminated against in breach of the Employment Equality Act by being excluded from advancing in the organisation due to his battle with cancer, along with allegations of discriminatory harassment, the failure to provide reasonable accommodation and other matters. He has also brought claims alleging penalisation by his employer for making protected disclosures in breach of the Protected Disclosures Act 2014, the Health Act 2004 and the Safety, Health and Welfare at Work Act 2005. The complaints are all denied. READ MORE The case is now expected to last for eight days of evidence and pleadings, with over a dozen witnesses and potential witnesses named – among them Unite's general secretary Sharon Graham, its former general secretary Len McCluskey, and John Douglas, the former president of the Irish Congress of Trade Unions. Mr Ogle's statutory complaints were called on on Tuesday but Mr Ogle's legal team said it couldn't go into evidence until it had time to consider a 16-page legal submission served by the trade union's lawyers late on Friday afternoon. His barrister, Mary-Paula Guinness BL, appearing instructed by solicitors McInnes Dunne Murphy, said the papers contained "a number of issues of fact that are simply wrong", and sought time to produce more documents and a reply in writing. Barra Faughnan BL, instructed by Denton Solicitors for Unite, agreed an adjournment was necessary and said it had been "agreed" and was "inevitable" that there would be a second exchange of legal submissions, with the witness list "going into double figures". Both sides gave indicative witness lists but said they could not be held to them, and reserved the right to call more people to testify if matters arose in the evidence. Ms Guinness said her client's evidence in chief and cross-examination was likely to take two days to complete. She asked the WRC to allocate a block of three hearing days to start with so that Mr Ogle would not be left part-deposed during cross-examination and unable to discuss the case with his legal team until a resumed date. Counsel said she would also be calling Mr Douglas, the ex-ICTU president, who had served as Mr Ogle's representative in internal processes; Mr McCluskey, along with Mr Ogle's former secretary Janet Murphy and a former union official, Richie Browne. She also indicated that she expected the union would have to produce its current general secretary, Sharon Graham. Mr Faughnan said he didn't think it would be "necessary" to call Ms Graham, but that it would "depend on the complainant's evidence". Counsel said he would be calling a former regional officer, Jackie Pollock, to give evidence. He said he would also need to lead evidence on a recruitment process pertinent to the case, but said a key member of an interview panel, Gail Cartmail – an assistant general secretary in Unite's London office – was "not available" at the moment and that he might have to substitute someone else from the panel. Mr Faughnan also said he would be calling Barbara Kielim of Unite's HR department to discuss "offers of alternative employment" to Mr Ogle, along with "pay and related matters" and other procedural matters. Unite organisers Davy Kettyles and Robert Kelly would have evidence to give in connection with certain complaints which were part of Mr Ogle's penalisation claim, Mr Faughnan added – while the union's communications officer Alex Klemm was also a "likely" witness as there were "specific allegations" against her. He said that if Tony Woodhouse, the current chair of the union, went into evidence, it was "going to be lengthy". "I may have to call more," Mr Faughnan said. The adjudicator, Elizabeth Spelman, said it seemed to her that given the length of the witness list, the case would have to run for "something like eight days", with Ms Guinness and Mr Faughnan in agreement. She said that if she was asked to subpoena any witnesses she would require legal submissions on why their evidence was needed. Ms Spelman said she would ask the WRC's schedulers to assign a three-day block of hearing dates in the new year, and adjourned the hearing. Mr Ogle, who was a central figure in the protest movement in opposition to water charges, was accompanied at hearing by his wife, Amanda La Combre and a number of supporters.
Stephen Bourke Investments
2 Investments
Stephen Bourke has made 2 investments. Their latest investment was in Syndi Health as part of their Pre-Seed on February 2, 2023.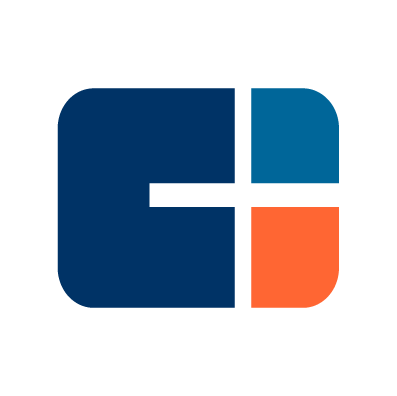 Stephen Bourke Investments Activity | Date | Round | Company | Amount | New? | Co-Investors | Sources |
| --- | --- | --- | --- | --- | --- | --- |
| | | | | | | |
| | | | | | | |
| | | |
| --- | --- | --- |
| Date | | |
| Round | | |
| Company | | |
| Amount | | |
| New? | | |
| Co-Investors | | |
| Sources | | |
Loading...