Search company, investor...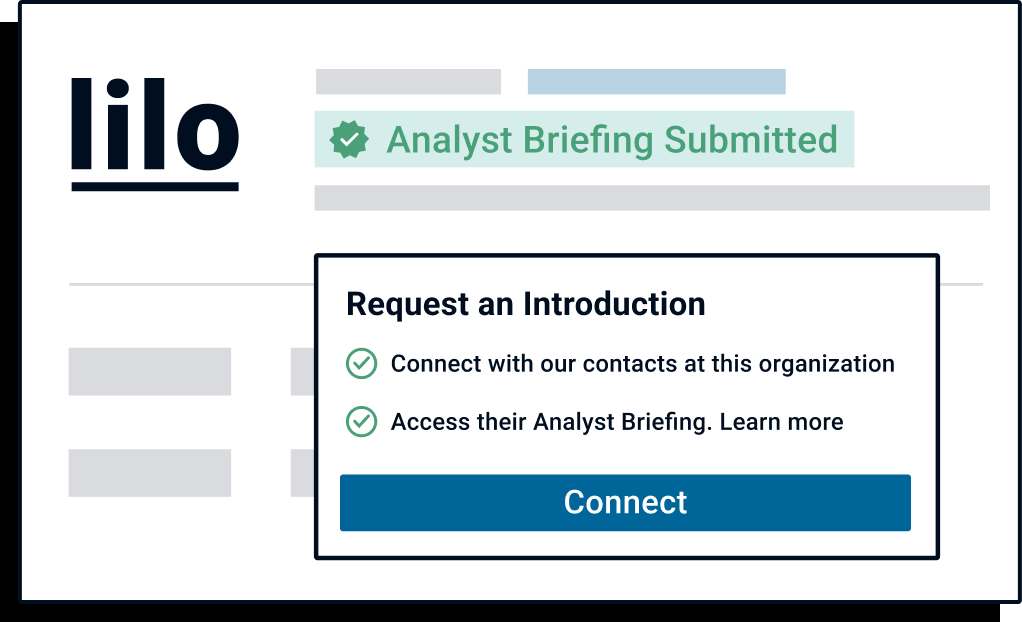 Want to inform investors similar to Stellaris Venture Partners about your company?
Submit your Analyst Briefing to get in front of investors, customers, and partners on CB Insights' platform.
Latest Stellaris Venture Partners News
Funding alert: Tech startups that raked in moolah this month
Sep 14, 2023
SHARE The Tech Panda takes a look at recent funding events in the tech ecosystem, seeking to know where the cash is flowing. Startup: Plus Led by: EvolveX EvolveX, a startup accelerator spearheaded by We Founder Circle (WFC), has announced its investment in Plus, India's first jewellery savings app. Plus caught the attention of investors while participating in EvolveX's Cohort 2, which was launched in September 2022. The brand's innovative concept impressed the investment community, leading to a significant USD 350K seed investment from multiple investors like WFC, VCats, & angels including EvolveX. The investment round saw participation from notable investors including We Founder Circle, Venture Catalyst, JITO, and renowned Angels such as Vineet Saxena (Ex-founder Myntra, CEO Card91), Abhishek Gupta (Venture partner, WFC), Sunil Singhvi (CEO South Handlooms), Vijay Rajagopal (Head, Amazon Pay), Abhay Tandon, Shiva Mohandas, Sachin Shetty (Founder, Giva), among others. Plus has invested the funds towards expanding and enhancing its operations. The company has been actively acquiring jeweller partners ahead of its B2C launch and now in UAT (User Acceptance Testing) phase, Plus has an impressive roster of over 270+ jewellers onboarded as partners. Bhawna Bhatnagar, Co-Founder, EvolveX, shared her thoughts on the investment, saying, "Gold has long been a preferred medium for Indian homemakers to safeguard their savings. However, with the emergence of novel platforms like Plus, we see a transformative shift in how homemakers can now save and earn interest effortlessly while aspiring for their dream jewellery. The investment in Plus aligns with our commitment to support forward-thinking solutions that have the potential to bring financial empowerment to thousands of individuals across the country with security and transparency." Startup: 13SQFT.com Led by: Inflection Point Ventures 13SQFT.com, India's first B2B platform for warehousing, logistics and industrial sector has raised $1Million in a Pre-Series Round led by Inflection Point Ventures. The funds will be utilized to expand the commercial and technical teams, bolster the platform's technology, and elevate its brand presence, underscoring 13SQFT.com's commitment to shaping the future of these industries in India. Ankur Mittal, Co-Founder, Inflection Point Ventures, says, "13sqft is an innovative B2B platform which will streamline operations and provide end-to-end solutions for the logistics industry. This B2B digital platform ensures faster turnaround time and helps clients to validate expenditure and select the best solution for optimal results. We are excited to support 13Sqft's journey as they reshape the future of warehousing and logistics, offering a tech-driven solution that addresses the industry's challenges and transforms them into opportunities for success." Alok Bansal, Founder, 13sqft, says, "We're thrilled with the amazing response from the market and clients. We've worked hard to understand and fix industry challenges. Now, we're the go-to for companies needing land, warehouses, and facility setups in logistics, retail, and more. Our platform is buzzing with companies listing their spaces and products, attracting buyers and investors. We're excited to partner with the government, supporting national growth by creating the right facilities. Our goal is to help small businesses, startups, and Make-in-India companies succeed on our platform." Startup: ZEVO Led by: Agility Ventures ZEVO, an integrated electric supply chain & warehousing platform, successfully raised funding from Agility Ventures, India's leading Angel Fund. The funding will be utilized to further expand ZEVO's fleet of electric vehicles & micro storages, focusing on last-mile delivery and integrated logistics solutions along with electric refrigerated deliveries. "As investors, we are thrilled to be part of Zevo India's journey. We chose to invest in Zevo because of their unique and forward-thinking approach to revolutionizing the logistics sector in India. Their commitment to sustainability, innovative use of electric vehicles, and end-to-end supply chain solutions align perfectly with our vision for the future of logistics. We believe that Zevo's expertise and offerings have the potential to transform the industry, and we are excited to support their growth as they lead the way towards a greener, more efficient, and cost-effective logistics landscape in India." – Dhianu Das, Agility Ventures. "Securing funding from Agility Ventures is a significant milestone for ZEVO," said Aditya Singh Ratnu, CEO of ZEVO. "This investment will empower us to scale our operations and expand our reach, driving us closer to our vision of transforming the logistics and mobility landscape in India. We are excited to continue our mission of providing sustainable, efficient, and reliable supply chain solutions to our valued customers." With this funding, ZEVO is poised for accelerated growth and is committed to contributing to a greener and more sustainable future in the logistics and mobility industry. It will be utilised towards the expansion of ZEVO's fleet of electric vehicles to 1000 3W & 4W and with a particular focus on enhancing last-mile delivery and integrated logistics capabilities. This strategic investment will enable ZEVO to meet the growing demand for sustainable transportation solutions and to establish micro storages, further strengthening its commitment to efficient and eco-friendly supply chain solutions. Startup: Kombai Led by: Stellaris Venture Partners & Foundation Capital Kombai, a company building new AI models that can understand and code UI designs like humans, announced $4.5 million in seed funding and the launch of its public research preview. The round was led by Stellaris Venture Partners and Foundation Capital, with angel participation from prominent CTOs and SaaS executives. Dipanjan Dey, Co-founder and CEO, said: "Over the past decade, user experience (UX) has become increasingly important for businesses of all sizes and types. As a result, user interfaces have become more and more sophisticated, leading to increased demand and complexity of front-end development. However, developers still spend a significant amount of their working time, ranging from 25% to 75%, on procedural code such as styles (CSS), DOM (HTML), and framework-specific boilerplate. These tasks are often viewed as monotonous and counterproductive by developers. Kombai enables developers to spend less time on these mundane tasks, freeing up more time to focus on coding the business logic that's critical for modern applications." Alok Goyal, Partner at Stellaris Venture Partners, added, "Demand for frontend developers has been on a tear for the last decade with the growth of software along with the explosion of devices, frontend frameworks, and languages. Supply, on the other hand, has been woefully short. The existing landscape of frontend developer tools has been disappointing for the most part. In Kombai's team, we discovered a rare blend of tech and product expertise needed to solve a difficult problem with a fundamentally new approach. We're thrilled by the remarkable strides the team has taken in developing the product and the positive developer feedback." Kombai will use the funding to continue investing in research and development. Specifically, they plan to focus on accelerating improvements to their base models, building compatibility with a range of libraries and frameworks used by developer teams, and elevating the developer experience around the product. Startup: Rupid Led by: EvolveX by We Founder Circle EvolveX by We Founder Circle has invested an undisclosed amount in the Hyderabad based Fintech start-up Rupid in its Pre-seed funding round. This investment came under the 3rd Cohort of Evolve X where they invested in 7 startups in total. Apart from EvolveX, Pedalstart, and Beej Network also participated in the round. The funding will fuel Rupid's mission to address the financial challenges faced by India's employed workforce and further enhance its innovative earned wage access and employee financial benefit platform. Gowtham Alluri, Co-Founder and CEO of Rupid, expressed his enthusiasm for the recent funding, stating, "The infusion of capital from this funding round will empower Rupid to leverage best in technology and the client acquisition capabilities." On the investment Bhawna Bhatnagar, Co-Founder, EvolveX affirmed "Financial assistance to large employed population is required in India and, we see a transformative shift in how Rupid addressing this with its innovative approach and strategic partnerships. The investment in Rupid aligns with our commitment to support forward-thinking solutions that have the potential to bring financial empowerment to large segment of the employed population. Startup: ShipEase Led by: Inflection Point Ventures ShipEase, India's a logistics company has raised $1 M in a Pre-Series A Round led by Inflection Point Ventures. The funds raised will be utilized in expanding the team, improving the technology, developing new efficient products and brand building. Vikram Ramasubramanian, Partner, Inflection Point Ventures, says, "Logistics play a pivotal role specially for D2C brands as managing supply chain is one of the biggest cost heads. For new and emerging brands, to build their own supply chain pan India, is a multi-crore commitment. However, ShipEase's platform and their tech approach can help brands reach their customers faster while keeping logistics costs low." Pawan Kumar, Founder, ShipEase, says, "We would like to project ourselves as tech savvy organization for D2C community and offline brands right from managing the production, inventory control, supply chain followed by logistics. It has been a phenomenal experience so far with IPV for putting faith in us and believing in our team & vision." Startup: Ways.ai Led by: Realtime Angel Fund Ways.ai, an AI-driven HR tech startup, has secured a substantial investment of INR 80 Lakh in a recent seed funding round. The funding was led by Realtime Angel Fund (RTAF), a respected angel fund registered with SEBI and known for its early-stage investments in pioneering startups. This investment will help MyWays.ai expand its user base and extend offerings to become a comprehensive software solution supported by dedicated services. Pranay Mathur, CEO of Realtime Angel Fund (RTAF) said, "We are proud to have invested in MyWays.ai, an innovative venture steered by the visionary leaders, Samyak Jain and Tanvi Jain. Their pioneering work in the deployment of AI-based solutions is set to streamline the corporate training, hiring, and deployment process, significantly cutting down the timeframes from months to a few weeks. At this exciting juncture, we are elated to empower the future of tech talent transformation through MyWays.ai." "We are excited to have Realtime (RTAF) with us as we embark on the next phase of our journey," said Samyak Jain, an alumnus of IIT Delhi, CEO and Co-founder of MyWays.ai. "With the soft-launch of the Hiring Tool Suite, we witnessed a 4x surge in weekly product access requests. This fresh infusion of funds will help us expand our user base and extend our offerings to become a comprehensive software solution supported by dedicated services." Startup: Brillio Led by: The Orogen Group Brillio, a digital transformation services and solutions provider, added The Orogen Group ("Orogen") as a strategic investor. Financial terms of the private transaction were not disclosed. The investment brings with it Orogen's extensive strategic and operational experience, as Brillio continues to expand its capabilities in next-generation technologies such as data analytics and artificial intelligence (AI) to empower global clients to become more competitive and future-ready. Orogen's expertise and broad network in the financial services industry will also support Brillio's offerings in key verticals, including banking, financial services, and insurance. Brillio will continue to be led by the current management team. "We are thrilled to welcome Orogen to the Brillio family," said Raj Mamodia, Founder and Chief Executive Officer of Brillio. "This strategic investment not only strengthens our ability to accelerate innovation for our clients in a dynamic technology environment, but also brings us a visionary partner who shares our passion for technology-led transformation. We are honored to collaborate with a reputed investor such as Orogen and to continue our partnership with Bain Capital. Their association with Brillio validates our vision, strategy, and world-class execution capabilities." "Brillio has been at the forefront of helping businesses unlock the true potential of digital transformation to create long-term value and new revenue streams for its clients," said Vikram S. Pandit, Chairman and Chief Executive Officer of Orogen. "It's been a pleasure to partner with Raj and the team at Brillio to build an agile, innovative digital services leader, and to see the company's success in a competitive global market," said Pawan Singh, a Partner at Bain Capital Private Equity. Startup: DevDynamics.ai Led by: Powerhouse Ventures DevDynamics.ai, an engineering analytics platform, has declared that it has raised USD 600,000 in its first funding round. The round was led by Powerhouse Ventures, and other investors, including Sunn91 Ventures, PointOne Capital, and select angel investors, participated in the round. DevDynamics.ai plans to channel its latest round of funding into amplifying its AI capabilities. Pruthviraj Haral, founder of DevDynamics, commented, "In just the initial months, the response we've seen has been truly overwhelming. We're seeing some transformative possibilities with AI in areas like driving engineering productivity and building alignment with business goals. In conversations with customers, they're as excited as we are about where AI can take us." Kshitij Golwalkar from Powerhouse Ventures further added, "DevDynamics.ai stands out in this space, primarily because it's steered by seasoned leaders from giants like Disney, Walmart, and VWO. Their experience can be seen in the product with customers already reporting an impressive 30% increase in vital KPIs such as engineering throughput and velocity." Startup: Leads Connect Led by: BL Agro Industries Ltd Indian full-stack AgTech firm Leads Connect raised INR 500 crores ($62.5 Million) from BL Agro Industries Ltd, an FMCG company, with an aim to enhance its agro-tech stack that would provide more value to farmers. The funding from BL Agro in Leads Connect would be spread over a period of three years leading to controlling stake by India's leading FMCG firm. Leads Connect specializes in farm analytics and advisory through agri-tech driven data analytics and modelling, crop cutting experiments, risk management, financial services (farmer loans), and procurement from farmers. The funding will be utilised by Leads Connect towards technology advancement, increase reach among farmers, FPO, co-operatives, and expanding the beneficiary farmer base through establishment of AGRANI Centres in various cities, running awareness generation campaigns, mergers and acquisitions, contract farming, and investment in Research for Deep-tech and AI/ML in agriculture as well as to improve quality procurement and supply chain cycle for BL Agro. The investment comes at a time when Leads Connect has been on an aggressive drive with its full stack agri value chain solution aimed at increasing productivity and sustainability for Indian farmers. Navneet Ravikar, Chairman and Managing Director, Leads Connect Services, said, "With agri-tech at the forefront, Indian agriculture is at an inflection point. Agriculture contributes to almost 20% of India's GDP and changing weather patterns and challenges around sustainability has been challenging the industry. It is time for agri-tech to play a larger role to increase productivity and mitigate the crisis for farmers. Our partnership with BL Agro will help us to expand agri-tech and agri-fintech in the country and bring in more value to Indian farmers." Related Topics
Stellaris Venture Partners Investments
70 Investments
Stellaris Venture Partners has made 70 investments. Their latest investment was in Cirkla as part of their Pre-Seed on September 9, 2023.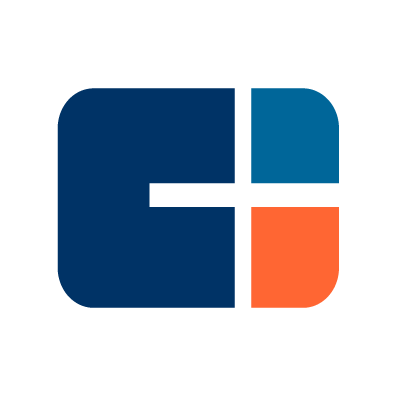 Stellaris Venture Partners Investments Activity Stellaris Venture Partners Portfolio Exits
6 Portfolio Exits
Stellaris Venture Partners has 6 portfolio exits. Their latest portfolio exit was Mfine on July 11, 2022.
Stellaris Venture Partners Fund History
2 Fund Histories
Stellaris Venture Partners has 2 funds, including Stellaris Venture Partners II.
| Closing Date | Fund | Fund Type | Status | Amount | Sources |
| --- | --- | --- | --- | --- | --- |
| | Stellaris Venture Partners II | | | | |
| | Stellaris Venture Partners India I | | | | |
| | | |
| --- | --- | --- |
| Closing Date | | |
| Fund | Stellaris Venture Partners II | Stellaris Venture Partners India I |
| Fund Type | | |
| Status | | |
| Amount | | |
| Sources | | |
Stellaris Venture Partners Partners & Customers
1 Partners and customers
Stellaris Venture Partners has 1 strategic partners and customers. Stellaris Venture Partners recently partnered with Meta on June 6, 2021.
| Date | Type | Business Partner | Country | News Snippet | Sources |
| --- | --- | --- | --- | --- | --- |
| | | | | | |
| | |
| --- | --- |
| Date | |
| Type | |
| Business Partner | |
| Country | |
| News Snippet | |
| Sources | |