Search company, investor...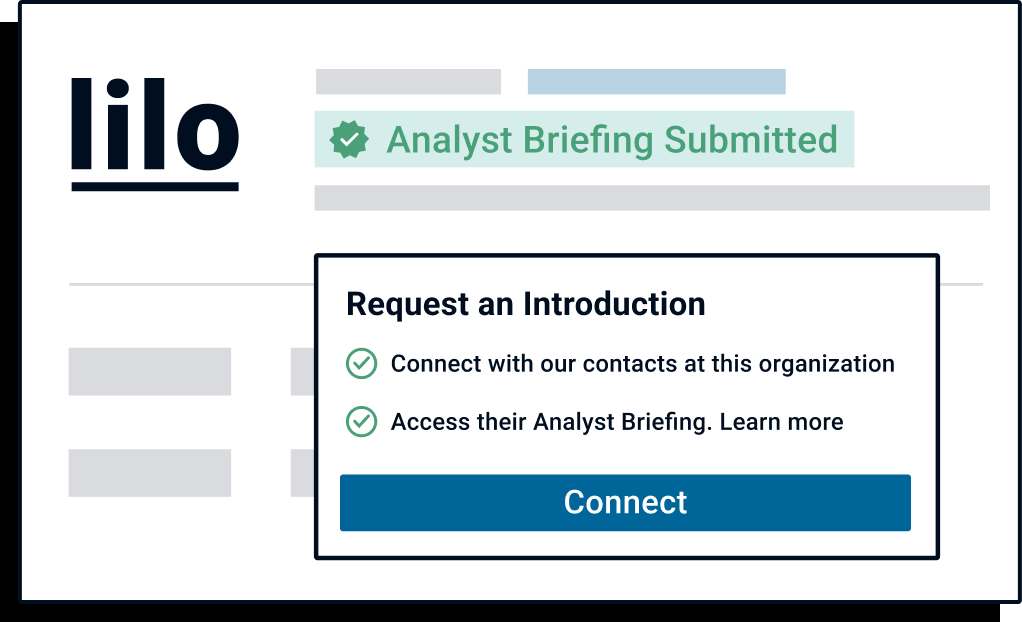 Want to inform investors similar to Stefano Rossi about your company?
Submit your Analyst Briefing to get in front of investors, customers, and partners on CB Insights' platform.
Latest Stefano Rossi News
Click into gear | Supplier Analysis – Corrugated: E-Commerce
Sep 3, 2021
Click into gear | Supplier Analysis – Corrugated: E-Commerce Waqas Qureshi hears from corrugated packaging manufacturers specialising in e-commerce. It's a market that's been growing considerably during the global Covid-19 pandemic. How was trading in 2020? Did you hit forecasts despite the pandemic or was business affected? Did you find new revenue streams in new sectors because of the pandemic? Eddie Fellows, Smurfit Kappa: Despite the uncertainty of the pandemic, our trading results for 2020 were extremely positive. The e-commerce trend accelerated dramatically over the last year, and we continued to innovate and deliver for our customers since the beginning of pandemic. We have recently confirmed our significant investment in new dedicated testing and development facilities for e-commerce solutions at our Northampton site. Stefano Rossi, DS Smith: In the first half of the year, this contributed to a fall in profitability but in the second half, we saw increasingly positive volume growth and market share gains, and the business has continued to grow. The pandemic has accelerated our key growth drivers of e-commerce and sustainability and we are well placed to capitalise on this growth. Julian Freeman, VPK Group: Meeting demand from customers in 2020 was a challenge as the changing needs for packaging and the growth in e-commerce were both impacted by the global shortage of paper and corrugated materials. Our international paper production capabilities and geographic footprint helped with supply, but demand is still significant and managing lead-times effectively is a constant challenge. Enrique de Yraolagoitia, Saica Group: Corrugated cardboard consumption performed much better than the main economic indicators and continues to be the main packaging option. This performance was supported by rapid changes in consumption and purchasing habits, such as a significant rise in online commerce initially driven by lockdowns. John Weedon, The Weedon Group: As an independent manufacturer we could react to circumstances at pace and our team performed amazingly, delivering the numbers and responding to market dynamics. Scott Byrom, Antalis Packaging: The surge in online sales meant that businesses needed to quickly put measures in place to make sure they were ready. We found the answer often lay in a business maximising efficiency, making every part of their operation work hard. The most effective way to do this is by automation. We helped many clients by providing new machinery to help them overcome this peak and prepare for the future. Andy Smith, Durham Box: After a slow start resulting from the uncertainty as the pandemic developed, we ultimately exceeded forecasts with strong year-on-year growth across the business. This was largely driven by rising e-commerce demand, complemented by our ability to deliver digitally. Did Brexit and border delays have an impact and are these still an issue? Eddie Fellows: Our packaging production is very localised and, therefore, our UK businesses largely supply our customers domestic facilities. Additionally, we have our own paper mills here in the UK, which means we are not overly reliant on the import of raw materials. Stefano Rossi: We have relatively limited direct exposure to cross border disruption, mainly because much of our business tends to be inherently local. Julian Freeman: It is hard to summarise and evaluate the impact that Brexit has had on the packaging industry. Being part of the VPK Group means we are able to supply customers internationally, while still providing the local contact and service customers' demand and has helped avoid any substantial problems. Enrique de Yraolagoitia: Around 99% of Saica Group UK's production is sold locally, meaning the impact of Brexit is much smaller than it could have been, but the business has still identified and stocked certain sensitive materials to guarantee their availability. John Weedon: For a period of time, supplies were disrupted but this has been resolved. Andy Smith: Perhaps it's been masked by the effects of the pandemic, but so far there has been no direct impact to our business' performance that could be attributed to Brexit. How has trading been so far this year and are you expecting to hit forecast for 2021? Eddie Fellows: For the first quarter of the year, our earnings rose by 2% and we experienced strong corrugated volume growth in practically every area and all markets in which we operate, including the UK. Stefano Rossi: We have continued to invest in our business to capitalise on the accelerated growth trends of e-commerce and sustainability and the strong pipeline of opportunities ahead. Julian Freeman: Our long-term strategy plans are on track for 2021. Encase is now integrating with our existing UK corrugated operations, and as a combined business we anticipate yearly sales of over £200m in corrugated packaging and sheets. Enrique de Yraolagoitia: European containerboard demand is facing a double digit increase in comparison with last year, when lockdowns intensified in most of the countries. This being said, OCC, paper and box prices are rising since Q4 2020. In addition, in 2021 we are suffering a huge increase in the prices of raw materials, such as natural gas, electricity, starch, chemicals, transport, etc. Recovery in manufacturing activity and the resurgence of economies are supporting the packaging sector's recovery. John Weedon: We have continued through 2021 as we left 2020, with a strong order book for the rest of the year. Scott Byrom: If we look at our major business development for larger accounts, it's growing because more companies are coming to us to solve the issues/opportunities that the pandemic has created for them, but also because of the push on sustainable solutions. Andy Smith: The sales momentum of 2020 has continued into 2021 and we are in an excellent position to exceed our forecasts. What's your strategy for 2021? Capital expenditure, new staff, expansion etc? And is now a good time to invest? Eddie Fellows: We are continuing to accelerate our global capital investment plans in 2021, with significant projects being completed here in the UK. So far this year, we have seen investments that will help to meet our ever-growing customers demand growth in the UK, such as our investment in our plants in Tannochside in Scotland and Mold in Wales, as well as the recent ISTA lab e-commerce packaging facility in Northampton. We are also installing multi point gluers in a number of plants. Stefano Rossi: We are investing £100m into two new state-of-the-art packaging plants in Italy and Poland, and our £100m R&D package will accelerate our work in the circular economy and reaching a number of key sustainability milestones around forest management, community engagement and water. Julian Freeman: We have spent more than £100m spent in the UK and Ireland in recent years, and this year will also see equipment being installed across our UK and Ireland sites. Enrique de Yraolagoitia: Saica's 2025 Strategic Plan supports the delivery of sustainable and innovative solutions, increases efficiency and strengthens our customer focus. It also supports projects aligned with the UN's Sustainable Development Goals. John Weedon: The Weedon Group has implemented the biggest investment programme in its history, investing in manufacturing capacity and material handling. Scott Byrom: Our Smart Packaging Centre (SPC) lab has relocated in 2021 to maximise efficiency. Here we've been supporting customers with Covid-related challenges, greener packaging solutions and for the forthcoming peak season – and yes it is a great time for them to invest. Antalis Packaging is investing in its environmental portfolio this comes ahead of the 2022 Plastic Packaging Tax. We have introduced products made from more than 30% post-consumer waste including air bags – stretch films and bubble wrap and will also be added this year. Andy Smith: Durham Box has already taken on additional staff to bolster sales, design and production with around 20 new positions created in the past 18 months – further recruitment is likely to enable us to satisfy increased demand while maintaining the high level of service that is expected of us. During 2020 we committed to expand the factory and invested £1.5m into new machinery. The sector is often criticised for 'over-packaging' products. Do you think the industry is doing enough as far as right-sizing is concerned? Eddie Fellows: Smurfit Kappa launched a new packing system for our TopClip product, which is a paper-based replacement for plastic shrink wrap that bundles beverage multi-packs. We also collaborated with light bulb manufacturer Signify where we eliminated expanded polystyrene (EPS) from their packaging, helping to get rid of excess waste. There is a balance to be struck between protecting goods and minimising packaging and that is where innovation will continue to play its part. Stefano Rossi: As an industry, we have a responsibility to ensure that we provide the best packaging solutions to our customers while also minimising waste. Through our innovative PACE programme (Performance, Assurance, Consistency and Environment) we deliver packaging that meet performance needs anytime and everywhere with just the right amount of material. Julian Freeman: It's a real buzzword in the packaging industry and we can see that 'right-sizing' is growing. We know consumers feel frustrated with overpackaging and by focusing on the 'right-sizing' of our corrugated offering we can help reduce demand for extra cushioning, padding or paper. Enrique de Yraolagoitia: There is always room for improvement in the industry. 'Over-packaging' means a cost to the consumer as well as the environment. Corrugated cardboard boxes are the ideal choice for packaging products due to their characteristics that guarantee greater resistance and safety to products during transportation. We strive to do more with less while providing sustainable choices into the market. John Weedon: The industry can always do more but I think the corrugated industry has had a great success over the years in improving the packaging for its customers. Scott Byrom: As an industry we need to tackle over-packaging – but also need to optimise material usage and reduce the use of plastics without compromising protection. These kinds of issues are what we can address by carrying out a review of packaging. Andy Smith: Right-sizing packaging promotes sustainability by reducing (or eliminating) the need for plastics and foam, while using the minimum effective amount of materials, reducing waste. On that basis, the industry is responding positively to consumer demand, with large e-commerce retailers leading the way. Are you and your products involved in supply chain and logistics? If so give a brief summary of trends and/or general update. Eddie Fellows: We assess the entire supply chain from product waste reduction and minimisation, to right-weighted packaging, to more efficient palletisation which can lead to optimised transport logistics using our proprietary tools. Ultimately, 'movement costs money' and packaging can influence these costs where clients are open minded to changes. Julian Freeman: Keeping up with demand for both traditional and e-commerce retail goods has been a challenge across the industry. Capacity will need to increase alongside the growing need for recycling facilities to ensure we can continue to meet demand from brands and retailers. Enrique de Yraolagoitia: Across Europe, online commerce has experienced significant growth which is expected to continue. In Spain, online sales increased by 86% despite a 30% drop in retail trade. The penetration of online sales in the retail/distribution industry was 13% in the European Union and 16% globally last year. John Weedon: Pressures in the supply of drivers, pallets, trucks and warehouse space is making this a significant pinch point. Scott Byrom: Customers want solutions that help them increase the use of sustainable materials (and remove the use of plastic) and lessen their overall use of raw materials, but without compromising protection. What is your message to the industry, given we will still be adapting to the pandemic most of this year. Eddie Fellows: The key for the industry is to manage the complexity of what the customer now wants, in the most convenient way possible. We have a particular responsibility to reduce costs and risks in our customers supply chains and help leverage all sales and marketing opportunities for them. Stefano Rossi: As shopping habits change, e-commerce becomes increasingly popular and customers demand more sustainable packaging, the industry has an opportunity to solve some of society's toughest challenges with new innovations and technologies that leave our environment better than we found it. Julian Freeman: The pandemic has shown us all the important of an effective and efficient supply chain, ensuring goods are on shelves and delivered safely to our homes and the need for sustainable corrugated packaging is integral to enabling this. Enrique de Yraolagoitia: Although there are more challenges ahead, the industry has been presented with an exciting opportunity to change the way we work to be increasingly sustainable and successful in the future. At Saica Group, we are tremendously excited to see what the future holds. John Weedon: I think this pandemic has been the catalyst for change and we don't see this continuous pressure to adapt to new situations changing for the foreseeable future, including 2022. Scott Byrom: Businesses should be thinking about their preparations for future peaks and the imminent Plastic Packaging Tax. Andy Smith: The pandemic has changed the way so many businesses are approaching their route to market and clearly packaging is as important now as it has ever been, perhaps more so. Demand will continue to be strong for packaging for groceries, healthcare products, and e-commerce. We can only see this continuing. THIS MONTH'S INDUSTRY EXPERTS Eddie Fellows is chief executive UK and Ireland at Smurfit Kappa, one of the leading providers of paper-based packaging solutions in the world, with approximately 46,000 employees in over 350 production sites across 36 countries and with revenue of €8.5bn in 2020. Stefano Rossi is packaging chief executive at DS Smith, the corrugated packaging giant. DS Smith operates in 34 countries employing around 30,000 people, and supplies various sectors including e-commerce, fast moving consumer goods and industrials. Revenue for the full year 2021 was £5.98bn. Julian Freeman is sales and marketing director at VPK Packaging UK and Ireland. The VPK Group produces recycled paper, corrugated cardboard packaging, solid board packaging, cores and tubes, with group turnover of €1.5bn. Enrique de Yraolagoitia is managing director at Saica Group, one of Europe's biggest producers of recycled paper for corrugated board, with a production of 3.2 million tons of recycled paper and four business areas: Saica Paper, Saica Natur, Saica Pack and Saica Flex. John Weedon is group managing director of The Weedon Group, the i£30m turnover group offering corrugated packaging from concept and creative design through manufacturing to fulfilment and distribution. It has sites in Manchester and Staffordshire. Scott Byrom is business development manager at Antalis Packaging. Its expertise helps businesses to optimise their packaging process and space, reduce costs, minimise transit damage, reduce their environmental impact and enhance the customer experience. Andy Smith is business development director – POS at Durham Box. Producing in excess of 50 million products per year from its 120,000sq ft factory in Bishop Auckland, the £18m turnover company services a broad segment of the corrugated packaging market. 2021-09-03
Stefano Rossi Investments
1 Investments
Stefano Rossi has made 1 investments. Their latest investment was in Immagina Biotechnology as part of their Seed on November 11, 2016.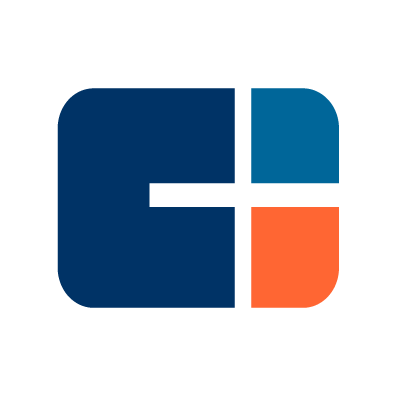 Stefano Rossi Investments Activity | Date | Round | Company | Amount | New? | Co-Investors | Sources |
| --- | --- | --- | --- | --- | --- | --- |
| | | | | | | |
| | |
| --- | --- |
| Date | |
| Round | |
| Company | |
| Amount | |
| New? | |
| Co-Investors | |
| Sources | |