Search company, investor...
Corporation
SSOE
BUSINESS PRODUCTS & SERVICES | Consulting & Outsourcing / Research, Engineering & Technical
ssoe.com
About SSOE
SSOE provides comprehensive architectural and engineering services to the health care, retail, energy, industrial, and science and technology industries. Operating from 19 locations throughout the U.S. and China, SSOE is the 8th largest firm in the country.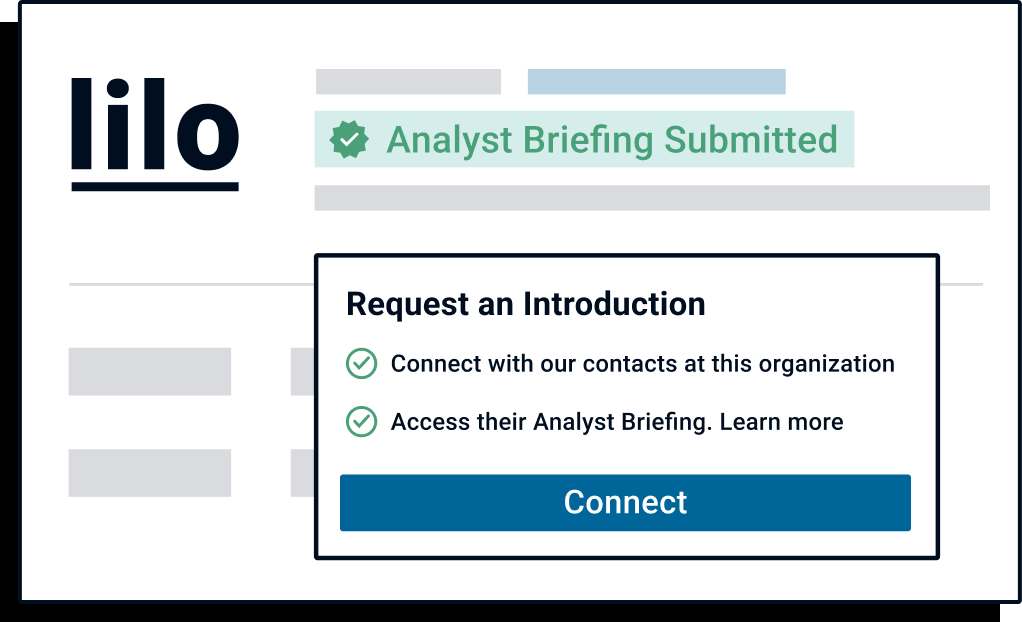 Want to inform investors similar to SSOE about your company?
Submit your Analyst Briefing to get in front of investors, customers, and partners on CB Insights' platform.
Latest SSOE News
2023 Top 500 Design Firms Power Through Inflation
Apr 26, 2023
April 26, 2023 April 26, 2023 SSOE is designer on the Tennessee Electric Vehicle Center in Stanton, Tenn., part of Ford's $5.6-billion Blue Oval City campus. Conceptual Design Rendering Courtesy of SSOE With a hawkish Federal Reserve pushing higher interest rates to fight inflation, the design market could be a canary in a coal mine for what some economists say will be a "mild" recession later this year. After a banner 2022, some top 500 design firms report owners are now delaying and downsizing projects to avoid inflated costs. Will federal spending be enough to keep the market in gear? The AEC industry's crisis of limited labor resources has not changed for the majority of Top 500 listed firms. There are too many projects and too few hands to get them completed, many Top 500 firms say. But how those firms innovate to work with owners through tighter profit margins, project schedules and inflated project costs is becoming an increasingly complicated tale. For the seventh consecutive year, total revenue for Top 500 listed firms increased—up by 14.4% to $122.53 billion. The increase is the largest revenue jump recorded since a 15.8% increase between 2006 and 2007, just before the start of the Great Recession years. From 2007 to 2008, total revenue for listed firms increased from 12.4%, then dropped 11.7% from 2008 to 2009 during the recession. As economic uncertainty builds, and the Federal Reserve weighs pushing loan interest rates to 5%, private owners are more cautious and apt to pressure design firms to value engineer projects, says DCCM chairman and CEO James F. Thompson. "This has resulted in some pressures on pricing, which will ultimately affect project profitability," he says. Above profitability, Thompson says the firm's public projects are experiencing pressure from resource demands. But recent acquisitions have allowed the firm greater flexibility to control project costs and meet those demands. Ranked No. 129, up from No. 174 last year, the Texas-based design consultant has boosted its revenue to $179 million. "Publicly financed projects, as opposed to private projects, have always lagged the market surges in demand as far as our pricing goes," says Thompson. "We don't expect to see the same pressures in our public sector projects' profitability." Weston & Sampson CEO Frank Ricciardi says the ranked No. 142 firm expects a "buffering effect" when it comes to impact from a slowing economy. "Typically, we have seen a year to two delay in recessionary impacts to our business," says Ricciardi. Design firms with diversified services and clients are more aptly equipped to weather economic storms, he adds. Ranked No. 58, VHB counts itself among those firms with diversified business streams and reports slowing real estate business but bustling infrastructure work. "As we look ahead four to six months, the transportation market will stay strong due to IIJA funding," says chief development officer Mike McArdle. "After pausing projects during the pandemic, our public clients have a backlog of work coming back on line." At the Construction Users Roundtable (CURT) Conference in February, Associated Builders and Contractors chief economist Anirban Basu warned of a "mild" recession expected to hit the U.S. at a more than 60% probability, reflecting forecasting published in the Wall Street Journal's Economic Forecasting Survey. Basu named "multifamily and public construction" as the segments that would fair better than others. And though Basu does not predict a recession as bad as 2008, he anticipates a weakening global and national economy with higher borrowing costs that will "get worse before it gets better" due in large part to the country's labor challenges. "Inflation continues to impact the labor market in a way we have not experienced in more than 30 years, so we have had to adjust our project pricing to account for those impacts," says Patrick Sheehan, president and CEO at GZA, which specializes in geotechnical, environmental, ecological, water and construction management services. He adds, "Given the robust market for the services our industry provides, those pricing adjustments have not had an impact on our work volume." Although Sheehan says the firm has seen rising borrowing rates result in a slight slowdown in the real estate development market, "they have really been limited," he says. With federal policies aiming to help the economy recover from COVID-19 while ushering in an energy transition, ISG president David Doxtad explains that design firms can help owners prioritize goals and capitalize on new opportunities. "Our industry is in a state of transition: of talent, capacity and available work. The current economy affects industries at varying times, which is why we must dedicate the right focus and resources to the right need at the time," he says. "Firms must remain predictive—diligent in identifying the trends or needs to put their business in the best position for success. This means understanding where the economy is currently impacting different sectors and focusing on those with the most opportunity." As Top 500 firms compete for resources and opportunities, reported revenue from last year reflects a still-growing market. Revenue is up for nearly all Top 500 firms. Of the firms who filed last year, 90.2% of firms saw an increase in revenue between 2021 and 2022. That number was 70.1% last year. Domestic design revenue is up 16.3%, to $103.7 billion, and international design revenue is up 5% to $18.8 billion. Median firm revenue is $79.66 million, up 18.1% from $67.45 million a year ago. "Our industry is in a state of transition: of talent, capacity and available work. The current economy affects industries at varying times." David Doxtad, President, ISG Twelve design firms are newly back on the Top 500 list, including JEO Inc., TTL Inc., Audubon, Hanbury Evans Wright Vlattas + Co., Rinker Design Associates P.C., Hoefer Welker, Toole Design, TNP Inc., Stratus Team LLC, the HFW Cos., MOREgroup and Introba Inc. The last two firms formed after mergers between Huckabee and E4H (among other firms) and Integral Group and Ross Baruzzini, respectively. For many firms, absorbing labor and materials inflation costs does not always enable them to charge higher fees for design services, says Hoefer Welker vice president Erik Higgins. "In some cases, clients have frozen these fees or even asked for a reduction when the scope remains unchanged," he explains. "Design teams are often left with the task of value engineering existing projects to bring costs down while still meeting client expectations." He adds: "Due to the longer project times caused by economic conditions, design teams can find themselves in the difficult position of having to use additional resources and time on projects without being able to recover the costs." Therefore, Higgins says it is essential that flexibility be baked into project budgets and schedules. "By doing so, design teams can ensure they are not exposed during current economic conditions," he says. Minnesota-based firm WSB welcomes relief from inflationary costs as president and CEO Bret Weiss says inflation has impacted all of its business inputs and "significantly impacted" its bottom line. The firm is ranked No. 178 this year from No. 164 last year. "Wage increases, health care escalation and usage and materials and labor costs all have caused projects to be delayed or cancelled, increasing both our costs and those of our clients. It is not possible to capture these costs and so we have had to modify our expenditures and growth," says Weiss. "We are hopeful that 2023 will moderate some of these costs to reduce the overall impact." Mixed-Use | By Jonathan Keller Rendering courtesy of HKS HKS (No. 43) is designing the 500,000-sq-ft CMNTY Culture Campus in Los Angeles. Set to be built at the corner of Highland Avenue and Sunset Boulevard, the mixed-use facility is designed to feature a 500-seat outdoor performance venue as well as allocations for retail, hospitality, education and recording facilities. Designed to be a hub for creatives, 430,000 sq ft has been set aside for office space. The project is designed to meet the standard of a LEED Gold certification. Dipping Into Talent Pools In January, the American Institute of Architects' (AIA) Architecture Billings Index (ABI) reported a decline in architecture firm billings for the fourth consecutive month. On the job front, the index reported that "architecture services employment ended 2022 with 200,600 positions, the highest level it has been at since prior to the Great Recession." In 2022, the Fed raised its key federal funds rate a whopping seven times, a move it hasn't done since the 1980s. AIA reported that the consumer price index (CPI) rose by 0.5% in January to an annualized pace of 6.4%. Reflecting an improvement in price inflation, last month the CPI marginally increased by 0.1%. Additionally, things improved on the firm billings front, but the growth of new project inquiries slowed and new design contracts declined "for the first time in four months." AIA reported that it "likely reflects the ongoing concern among clients about committing to new projects due to lingering uncertainty about interest rates and inflation." "Wage increases, health care escalation … and materials and labor costs have all have caused projects to bedelayed or cancelled." Bret Weiss, CEO, WSB What design firms are balancing are the "growing pains" of an economy in times of inflation and cost escalation, says Thomas McCarthy, CEO and senior principal at Page. "With labor cost escalation impacting fixed-fee work, and generally outpacing the growth for commissions, these pressures result in tighter margins, requiring higher productivity," McCarthy adds. A need for greater productivity is putting more pressure on firms to rethink how they approach recruitment and how they use their talent pools to combat insufficient project staffing, delays and higher costs. As firms face record backlogs fueled by aging infrastructure demands, they "are driving steep competition for the same candidate pool, from entry to senior level staff," says Ardurra CEO Ernesto Aguilar. "This, coupled with balancing multigenerational compensation, benefit and work-life balance expectations, is forcing creativity in attracting and retaining the best and brightest professionals." At SSOE, CEO Vince DiPofi believes conversations around the industry's need to attract talent have "become cliché." "With labor cost escalation impacting fixed fee work, these pressures result in tighter margins, requiring higher productivity. " Thomas McCarthy, CEO, Page "That's not to say that's not a challenge, but it's much more complex than that," says DiPofi. "If everyone is short of talent, then there isn't enough talent to go around. It's not a solvable problem just by hiring more people, certainly not in the next few years. You literally can't even throw enough money at it to fix the problem, so why keep throwing money at it?" DiPofi's proposition? Firms need to adjust their business models to fit their abilities and client's needs. "In the long run, that serves our clients and the company the best," he says. "Rather than paying at all costs for new talent, we're better off re-investing in our current employees, being more purposeful with new hires, returning more money to our shareholders and better serving our clients with a stronger team. " In following this approach, DiPofi says the company has cut its turnover rate by a third. At PBS, an in-house talent acquisition team has helped the company reinvest in its employees and develop benefits that perspective employees might find most beneficial. "We've also adopted a more dynamic, cloud-based hiring platform and upped referral awards significantly," says PBS COO Mark Leece. The company has also rolled out an extensive benefits program that includes tuition reimbursement, leadership training and a "DiSC for All" strengths-assessment program to match employees with positions according to their strengths. For RK&K partner Keith Skinner, it is simply "an exciting time to be in the AEC industry" and design firms would do well to illustrate that to potential employees. "We continue to see the influx of IIJA money flow to owners, increasing their program budgets which is necessitating increased project delivery pressure," says Skinner. "The challenge we are all facing is the competitive labor market. This is true for all areas from the consultant support to owner staff, to the construction workforce. As an industry we must work together now to steer new talent into our workforce and collectively focus on training and development so we have the resources our industry will need to deliver." "Rather than paying at all costs for new talent, we're better off re-investing in our current employees, being more purposeful with new hires. " Vince DiPofi, CEO, SSOE Skinner encourages design firms to look for opportunities for early engagement in high schools and the first few years of college "to get involved with students and show them the diverse opportunities that exist in the infrastructure industry." At Short Elliott Hendrickson Inc., CEO and president David Ott says the company's recruitment success is due to its culture. "As an ESOP, we strive to attract and retain the best talent by ensuring our employer brand is directly aligned with what our employees value most," says Ott. "Central to our brand is a culture that empowers our employee-owners to perform at their best, on their own terms, and in a way that works best for them." That includes a hybrid work from home schedule, he says Ott. At Congruex, the company added two floating paid holidays and paid birth and recovery leave. "That includes options for new adoption and foster parents," says Christine Washington, senior director of marketing and communications. "Identifying what your people want then finding inclusive ways to provide it helps your employees feel valued and ultimately influences them to stay." Airports | By Jonathan Keller Rendering courtesy of Gensler. Gensler (No. 11), along with AECOM Tishman, is designer on the $9.5-billion Terminal One at John F. Kennedy Airport in Queens, N.Y. The privately financed project is part of a larger $18-billion redevelopment of the 74-year-old airport. The project team is aiming for 30% minority or women-owned business enterprises (MWBE) participation and is pursuing LEED Silver certification. When built, the 23-gate terminal will be over 2.4 million sq ft, including 300,000 sq ft of dining, retail, lounges and recreational space. Groundbreaking on the project took place September 2022, with the new terminal set to open in 2026. Where Green Is Growing With limited labor resources, Top 500 design firms say they are being more selective about how and when they expand their business and delve into new markets. Brian Gerstmar, president and CEO of No. 125-ranked firm NORR, says there are four emerging themes proving to be hot in the current climate: electrification, conversions, commercial interiors and health care. "The evidence is clear: the transportation sector is seeking greening strategies for transit projects, multi-modal hubs and corporate fleets," he says. Among key design elements in demand for greater sustainability and design resiliency, Gerstmar names improved thermal performance of building envelopes to support indoor comfort during outages or extreme weather, heat pumps, photovoltaic and carbon offsets, emergency preparedness and notification systems, "and mitigation against flooding by elevating grade or critical equipment and the use of wet-floodproofing," he says. Additionally, sustainable reuse projects such as the conversion of office or hotels into residential buildings are helping to repurpose vacant real estate while hybrid workplaces are emphasizing more collaborate office spaces. "Resiliency and well-being are at the heart of real-world conversations with owners," says Gerstmar. "It's a big topic." At Cushing Terrell, the firm is noticing a greater demand for sustainable/resilient energy infrastructure services, "particularly micro-grid design," says Chris Aageson, director of business development. "These remote and on-site renewable solutions are helping replace aging infrastructure as well as offset growing demand on the grid with the continued shift to electrification at both the building and community levels." For McClure, the private sector has been the "hottest market" for the company for a long time because of "private equity, high liquidity and low interest rates," says CEO Dustin Leo. However, "we are anticipating this to slow," he says, amid high interest rates. With a palpable focus on ESG and sustainability in the market, Leo says the company is investing in the growth of its environmental team. "It has been a requirement for federally funded projects for many years but we are now seeing it be a must for private sector investors as well," says Leo. "We are excited for the increased focus on environmental sustainability as we believe it aligns with our core values and company vision." The energy market is also rapidly racing to be greener and more sustainable, requiring "bold thinking and innovation," says Kris Dramby, VHB's energy market leader. "There is clear progression toward a renewable energy future, creating an acceleration in the integration of electric vehicles, on- and offshore wind, power storage, and more," he says. "How we generate, transmit and distribute energy impacts all markets and geographies and presents a growth opportunity to provide a higher level of consultancy services to our clients in both the public and private sectors as they transition to a net-zero future." The larger issue at hand for Top 500 firms and the world is climate change, says recently appointed Jacobs CEO Bob Pragada. The firm is ranked No. 1 for the sixth consecutive year. "Together with our clients, we continue to conceptualize and implement renewable energy, decarbonized transit, EV ecosystems, water optimization, lifesaving vaccines and therapies and technology-advanced electronics, bringing social value to underserved communities," says Pragada. "We are committed to confronting this global challenge and creating a more connected, sustainable world." Laboratories | By Jonathan Keller Photo by Matthew Kapust, Surf; Courtesy of Arup. The Long Baseline Neutrino Facility Far Site in Lead, S.D., is part of an 800-mile-long science experiment to uncover the mysteries of neutrinos—the most abundant particles with mass in the universe. At Fermilab in Illinois, protons will be accelerated and smashed to generate a beam of neutrinos, to be detected first at the LBNF Near Site close to Fermilab and finally at the far site detector in South Dakota. Arup (No. 38) is lead designer of the conventional facilities at LBNF Far Site, including the 60-ft by 90-ft high caverns housing the four massive cryostats used for particle detection. The caverns are approximately a mile underground, an unprecedented combination of size and depth for the team. "Tunneling is an industry that's very reliant on benchmarks. We didn't have any of that to kind of start with for this project," says Seth Pollak, associate principal at Arup and project manager for the excavation design. "We had an existing mine with small drifts, and we had to extrapolate that information into these caverns." The first step was creating a 3D model of the site using LiDAR scanning, in addition to traditional mapping and drilling techniques. The data collected helped the team capture a digital image of the geology prior to excavation, as well as modelling rock movement during and after it. "On the mining side, things are often very temporary," says Pollak. "You get in, you get what you need, you get out." But with LBNF Far Site, the engineering team needed to guarantee a 50- to 100-year design life. To simplify logistics, the team decided early on against the use of a concrete lining to provide support for the caverns. Instead the team opted for rock bolts. "Instead of putting in an internal arch in the caverns, we're building that arch in the rock itself around the caverns," explains Pollak. The team selected a type of double corrosion protection on the rock bolts typically used in Europe for hydropower and subsea tunnel applications. The galvanized steel bolt core is covered in a large plastic sleeve and then grout is injected inside, fully encapsulating the bolt. There will be thousands of them in the rock once the project is complete. One of the big challenges was the lack of a code framework to cover a project like LBNF Far Site, says Josh Yacknowitz, Arup principal and design team project director. "It's kind of a mixture between the issues you find in a mine and the issues you'd find in a building. [Scientists] have to work in these caverns in a short sleeve environment." Early on, Arup worked with Fermilab to take relevant pieces from both the Mine Safety and Health Administration codes, as well as the International Building Code to establish safety standards for the site. Those standards are dynamic, changing as project moves from primarily mining operations to occupancy. "Once we move into occupancy, it's more focused on building code, mixed with some of the legacy mining requirements of the facility," he adds. Thyssen Mining Inc. is the excavation contractor. As of January, approximately half of the 800,000 tons of rock needing to be moved had been excavated, per Fermilab. Utilizing More Data in Design For many Top 500 firms, investment in data analytics and utilization has opened doors to work more efficiently and create more sustainable projects. "We're finding that data analytics is not only helping our clients plan and compete for IIJA grant funding, but a real-time data-driven approach is also helping guide and inform decisions through project planning and delivery—allowing for course correcting—and the ability to measure the success of an infrastructure project after completion as it becomes part of a city or community," says Tom Meinhart, Jacobs senior vice president of Americas. For example, Meinhart says state DOTs can use real-time traffic data to justify and win funding for EV charging networks and plan where the best corridors are for such installations. Stressing the importance of data and analytics to the design process, Chris Runde, Introba director of corporate strategy and innovation, says that data is an essential tool in empowering sustainable outcomes. "In addition to machine learning algorithms, we are using cross-market benchmarking to help clients navigate the complexities of ESG performance with a focus on whole-life carbon calculation," says Runde. "The analytics to manage whole-life carbon (embodied and operating emissions) is central to effective design decision-making and requires full team collaboration." Runde shared that the company is also building its own databases of embodied emissions profiles for building services, in line with MEP standards they developed, and exploring multidiscipline collaboration across building engineering, architecture, cost management, and project management "to bring end-to-end whole-life carbon analytics into reality." Looking inside, owners are also moving to prioritize occupant health, says Carmen Evans, associate design studio manager at Epsten Group, a Salas O'Brien Company. "We are seeing increased demand for specialized design, including the WELL Building Standard," she says. "The expectation for advanced filtration and increased energy and water performance has evolved from being items of discussion, potentially cut from the final design to achieve cost-savings, to being essential parts of the project program."
SSOE Acquisitions
2 Acquisitions
SSOE acquired 2 companies. Their latest acquisition was Stevens & Wilkinson on December 31, 2020.
Date

Investment Stage

Companies

Valuation

Valuations are submitted by companies, mined from state filings or news, provided by VentureSource, or based on a comparables valuation model.

Total Funding

Note

Sources
| | | |
| --- | --- | --- |
| Date | | |
| Investment Stage | | |
| Companies | | |
| Valuation | | |
| Total Funding | | |
| Note | | |
| Sources | | |
SSOE Partners & Customers
10 Partners and customers
SSOE has 10 strategic partners and customers. SSOE recently partnered with Kokosing, and Turner on December 12, 2022.
SSOE Team
2 Team Members
SSOE has 2 team members, including former President, Clayton Scott.
Compare SSOE to Competitors