Search company, investor...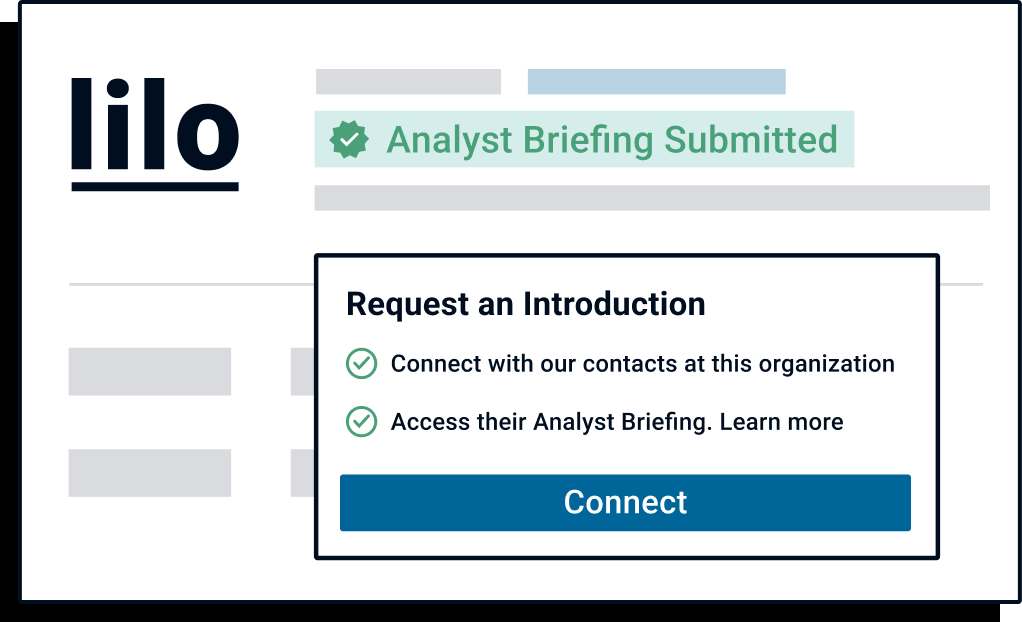 Want to inform investors similar to Sovereign Resources about your company?
Submit your Analyst Briefing to get in front of investors, customers, and partners on CB Insights' platform.
Latest Sovereign Resources News
Today's Market View - Arian Resources, Sovereign Metals, and more...
May 3, 2022
Morning View . Tuesday 03 05 22Base metals fall on factory slowdown in US and ChinaCLICK FOR PDFMiFID II exempt information – see disclaimer below Graphene / graphite purification – private financingWe are inviting investors to finance a private company which produces high-grade graphite and graphene from low grade graphitic material. SP Angel . Morning View . Tuesday 03 05 22 Base metals fall on factory slowdown in US and China   Graphene / graphite purification – private financing We are inviting investors to finance a private company which produces high-grade graphite and graphene from low grade graphitic material. The company also sells:  Graphene paint, and is developing Li-ion battery anodes along with a Concrete modifier *SP Angel's role is limited to making introductions and interested parties should be aware that investment in a private company can present certain risks not present in listed companies (e.g. limited or no liquidity and no rules compelling disclosure of information to investors). This offer is open to professional investors only and is not offered to retail investors. BlueJay Mining PLC (AIM:JAY, OTCQB:BLLYF) * – Russia invasion of Ukraine disrupts titanium supply as China lockdowns reduce demand   Base metals fall on factory slowdown in US & China Base metals for the most part fell this morning on slowing manufacturing activities in the top two economies US and China. China manufacturing activity slumped to its lowest level since February 2020 to 47.4 in April as government continues to pursue its zero-Covid response. Chinese policymakers have vowed to boost stimulus, however fears of a lockdown in Beijing are growing. Covid is expected to remain a key risk in China for the foreseeable future as the government remain steadfast in their view that Covid can quashed by strict lockdowns. In the US, manufacturing activity unexpectedly fell to its lowest level since 2020 as growth in orders, production and employment softened. Copper prices led the decline this morning, falling 2.1% to $9,562/t, with zinc also sliding 2%. Commodity prices are likely to rise again as US dollar dips following FOMC rate increase as supply chain uncertainty continues to drive cautious restocking for manufacturers. Zinc & lead - Nyrstar to invest A$400m to retrofit electrolysis plant in Hobart, Australia as it winds down zinc operations in Europe due to prohibitive gas prices. The Australian Federal Coalition are also contributing A$50m along with A$20m from the Tasmanian government. The International Lead Zinc Study Group estimate lead surplus of 17,000t and 292,000t zinc deficit   Nikkei 225 -0.11% at 26,819 HK Hang Seng -0.07% at 21,075 Shanghai Composite closed at 3,047     Covid lockdowns in China combined with higher power/fuel costs, logistics problems and disruption from the war in Ukraine are causing companies to rethink their plans. Companies that might have struggled their way out of their Covid-lockdown debt are, in some cases, chucking it in for liquidation. Consumers are battening down the hatches as rising power and interest rates causes families to cut spending. President Xi pledged to strengthen infrastructure construction in an all-around way. The authorities are focussing on six mega projects alongside the strengthening of technology infrastructure, eg secure communications. US - GDP collapse to -1.4% fall indicates substantial caution by manufacturers and service providers as the US emerges from Covid The GDP collapse is unlikely to be related to the current wave of lockdowns in China or the Ukraine war which started only a few days before the end of the quarter. It is possible, Putin's repeated denials on Russia's invasion of Ukraine, were interpreted by business leaders with caution. Russia invaded Ukraine on 24th February causing oil prices to spike to $122/bbl on 8th March Personal income rose 0.5% in March vs 0.7% in February while personal spending also rose to 1.1% in March vs 0.6% in February University of Michigan consumer sentiment was 65.2 April vs 59.4 in March 5year inflation expectations held steady at 3% Chicago PMI 58.5 in April vs 62.9 in March   Fennovoima has terminated its contract with Rosatom, the Russian nuclear agency (FT) The Hanhikivi 1 project was always controversial as Rosatom was going to be the main shareholder and supplier to the project. Finland and Sweden are also reported to be preparing to join NATO as a reaction to Russia's invasion of Ukraine. Australia – Central bank hikes rates 25bps to 0.35% Reserve Bank Governor Philip Lowe raised rates beyond market estimates and suggested there could more to follow. Germany – Unemployment falls 13,000 in April, slowest decline since April 2021 German joblessness dropped at the slowest pace in a year amid labour-market vulnerabilities due to the Ukraine war and surging inflation. Import prices up rose 5.7% in March vs 1.3% in February and 31.2% yoy in March vs 26.3% yoy in February   France - PPI rose 4.4% in March vs 0.9% February and 26.5% yoy in March vs 22.4% yoy in February as the nation emerges from lockdowns   Russia - end game One day the war in Ukraine may be over though we cannot predict how it will end. Revolution in Moscow Ukrainian army forcing Russian soldiers out of Ukraine After the war, the West is going to want to denuclearise Russia and to help rebuild Ukraine . If Russia is completely cut off from trade and new contracts with the West, China and other major nations, there may be an opportunity to persuade a new Russian administration to lay down its nuclear arms in return for re-joining global trade. Currencies US$1.0513/eur vs 1.0549/eur last week. Yen 130.21/$ vs 130.31/$. SAr 16.040/$ vs 15.928/$. $1.253/gbp vs $1.253/gbp. 0.711/aud vs 0.715/aud. CNY 6.609/$ vs 6.596/$. NdPr Rare Earth Oxide (China) US$128,244/t vs US$127,710/t Lithium carbonate 99% (China) US$65,446/t vs US$65,560/t China Spodumene Li2O 5%min CIF US$3,510/t vs US$3,510/t Ferro-Manganese European Mn78% $2,034/t vs US$2,042/t China Tungsten APT 88.5% FOB US$340/t vs US$340/t China Graphite Flake -194 FOB US$815/t vs US$815/t Europe Vanadium Pentoxide 98% 11.1/lb vs US$11.1/lb Europe Ferro-Vanadium 80% 45.25/kg vs US$45.25/kg China Ilmenite Concentrate TiO2 US$376/t vs US$377/t Spot CO2 Emissions EUA Price US$86.1/t vs US$85.8/t Brazil Potash CFR Granular Spot US$1,250/t vs US$1,250/t   US to invest $3bn of EV battery manufacturing The Biden administration will invest more than $3bn in infrastructure funding to finance EV battery manufacturing. The funds will be allocated by the Department of Energy from the $1tr infrastructure bill signed by President Biden last year. Among the initiatives will be processing of minerals for use in large-capacity batteries and recycling those batteries, the agency said in a statement. Biden has previously said that he wants half the vehicles sold in the US to be electric by 2030 – a goal he hopes will boost unionised manufacturing jobs, thwart Chinese competition in a fast-growing market and reduce carbon emissions for the country. The funding will help establish and retrofit battery factories and be used by the government to purchase electric buses and install EV chargers. The administration made it clear that funds will not go toward developing new domestic mines to produce the lithium, nickel, cobalt and other high-demand minerals needed to make those batteries – projects facing local opposition. Stellantis to boost EV production with $2.8bn investment Stellantis will spend up to C$3.6bn ($2.8bn) to boost EV production at its Windsor and Brampton plants. The automaker will receive C$529m funding from the Canadian government and a further C$513m from the Ontario government to support the plans. Stellantis said the investment is part of previously announced plans to invest $35bn into EV production and software globally by 2025. It will allow the company to add more than 650 engineering jobs at its Windsor-based research and development centre, in addition to 2,500 jobs to be created at the Stellantis-LG Energy Solution joint venture battery plant, a company representative said. Anglo American PLC (LSE:AAL) 3,584p, Mkt Cap £44bn – Environmental permit application rejected for Los Bronces Anglo American reports that the Environmental Assessment Service of Chile has issued its formal decision to reject the environmental permit application for the Los Bronces Integrated Project. The decision was made based on an "alleged lack of information" about the potential risk to public health. The $3bn project seeks to expand the mine by replacing future lower-grade ore with higher-grade ore from a new section, although the project has run into opposition due to its proximity to Andean glaciers and the Chilean capital. Ariana Resources PLC (AIM:AAU)  4.1p, Mkt Cap £47.4m – Investment in copper/gold exploration in Laos Ariana Resources has announced that its wholly-owned subsidiary, Asgard Metals Fund is investing US$100,000 for an initial 3.8% interest in Singapore-based Annamite Resources which hold copper and gold licences in Laos. Ariana Resources will provide technical consulting support to Annamite for up to 2 years in exchange for additional shares up to a further US$200,000. Managing Director of Ariana, Dr. Kerim Sener, explained that "Laos is located towards the eastern end of the continental Tethyan Metallogenic Belt, which constitutes a series of amalgamated metallogenic arcs across the Indochina Peninsula". He described Annamite's flagship, Sokdee project, including the Namthom copper/gold porphyry as demonstrating potential "for a large Cu-Au porphyry system" and said that the "latest work by Annamite has confirmed an 85ppb gold anomaly extending 1,600m x 600m on the eastern side of the known porphyry. A focused drilling programme across the porphyry is due to commence imminently". He also commented that "Longer term, Annamite is well positioned to identify other opportunities across the Indochina Peninsula, which remains substantially underexplored despite its significant known mineral endowment. Potentially world-class gold and copper deposits exist across several other countries in this region and Annamite is investigating a number of opportunities, both in Laos and the wider region". Annamite Resources' CEO, Didier Fohlen, explained that he had known the Ariana Resources team "for many years … [and said that] … I feel the fit between our two companies is going to add a lot our value for our shareholders". Mr Fohlen said that "During the last month, Annamite has successfully completed infill soil sampling at the Namthom prospect and the gold and multi-element data received will be assessed in due course. In parallel, our geologists have completed additional geological mapping and regional soil sampling on an 800m by 400m grid across the tenement. Anomalies detected by the regional soil sampling programme will be infill sampled on smaller grids. Annamite plans to commence a 1,500-1,700m diamond drilling programme in early May". BlueJay Mining PLC (AIM:JAY, OTCQB:BLLYF) * 7.4p, Mkt cap £78m – Russia invasion of Ukraine disrupts titanium supply as China lockdowns reduce demand (Bluejay has a staged $20m jv with Rio Tinto and holds 100% of Enonkoski Ni-Cu-Co, Hammaslahti Cu-Zn-Au-Ag and Outokumpu Cu-Co-Zn-Ni-Au-Ag projects) Bluejay Mining are working to advance their Dundas titanium mineral sands project in Greenland. Work on the mine is starting this year in the expectation of the publication of an optimised and updated full feasibility at around the year end. We expect the mine to be financed through a combination of government, EU and commercial banks and lending institutions. In the meantime, Kobold Metals are working on their evaluation of the Disko-Nuussuaq jv project near Ilulissat further south in Greenland and Rio Tinto are working on exploration around their jv with old Enonkoski mine in Finland. Ilmenite prices rose as Russia's invasion of the Ukraine disrupted the flow of ilmenite concentrates and titanium products into China, Russia and Europe. Ukraine produced some 5,400t of titanium sponge last year which combined with Russian production of 27,000t accounted for around 15% of global trade. Prices have subsequently pulled back over the past 10 days in China due to recent Covid-19 lockdowns with China maintaining its Zero-Covid policies. Prices have fallen to $376/t from $398/t which are still substantially higher than the $250/t currently used in our modelling but doesn't account for the cost of tariffs and transport within China. Dundas mine schedule (SP Angel estimate) Geotechnical and civil works for the port and facility and building foundations occurring in Greenland this year. Revised feasibility study – End 2022 Financing – Q1 2023 Shipping of materials to Greenland & construction of larger jetty for unloading Q2/Q3 2023 Pouring concrete in Greenland – Q2/Q3 2023 Shipping of process plant and mining equipment to Greenland Q3 2023 Shipping of all the things they forgot or couldn't make the boat Q2 2024 Instillation and theoretical commissioning of full-scale process plant Q3 2024  *SP Angel acts as nomad and broker to Bluejay Mining. The analyst holds shares in Bluejay Mining. Europa Metals Limited (LON: EUZ) 3.58p, Mkt Cap £2.8m – Latest phase of resource drilling underway at Toral Europa Metals reports that its 2022 resource drilling campaign is underway at its Toral lead/zinc/silver project in Spain. The programme aims to increase "the Company's pre-existing JORC indicated resource estimate" which has previously been reported at "approximately 5.9 Mt @ 7.1% ZnEq(including Pb credits) within a total resource of approximately 20 Mt @ 6.3% ZnEq(including Pb credits)". The 2022 drilling aims to extend the depth of the known resources "towards the east of the current zone and thereby link up a known area of encouraging data. If successful, it will enable us to increase the resource tonnage and enhance the previously envisaged mining plan". Acting CEO and Executive Chairman, Myles Campion, confirmed that further metallurgical testing, by consultants Wardell Armstrong International, "is currently nearing completion of its first stage rougher tests on all samples and will then proceed with final locked cycle testwork". The metallurgical work follows up the ore-sorting tests, reported in March, which showed that "94% of the overall lead and zinc in the feed, could be recovered whilst rejecting more than 43% of the original mass". Conclusion: We await the results of the new drilling at Toral and the subsequent amended mineral resources estimate, as well as the results of the latest metallurgical testing, with interest. Orosur reports that initial sampling at the La Esfinge prospect at El Pantano have returned highly anomalous results in Gold and several other pathfinder elements over a 3.3km strike length of the target. Gold anomalism in soil samples have returned results in excess of 100ppb Au across the western half of the La Esfinge target, with significant anomalies from other elements such as silver and copper across the entire length of the target of almost 7km. Nine geochemical survey lines were located along the target length, at approximately 1km spacing, with samples taken every 20m along these lines at depths varying from 30cm to 60cm beneath the surface. A total of 362 samples were taken and sampled for gold and a large suite of other metals, some of which are known to act as pathfinder elements. Analysis has demonstrated widespread moderate gold anomalism across most of the western half of La Esfinge, with several key occurrences of high-level anomalism (>24ppb Au), with the highest value of 118ppb Au. Gold anomalism was concentrated along the southern margin of the La Esfinge silicified ridge, most likely indicating a major structure along this margin that has allowed the less mobile element to migrate upwards. Following the positive initial results, the Company's geological teams have returned to El Pantano to carry out a short in-fill program to better define the scale and nature of the key anomalies before the approaching winter. Due to time constraints associated with short days, this infill will concentrate on the western half of the target with the most anomalous gold values. *SP Angel acts as Nomad and Broker to Orosur Mining   Rockfire Resources PLC (LSE:ROCK)  0.49p, Mkt Cap £5.2m – Re-analysis of historic core from Molaoi zinc project Rockfire Resources reports that analysis of historic drill core from the Molaoi zinc project in Greece has verified the grades reported by previous explorers. A total of 51 samples were selected "to represent a spatial spread to include a 1.5 km distance where most of the historical drilling has occurred … [and] … to verify a spread of original assays ranging from 0.9 % Zn to a maximum of 36.75 % Zn". The company says that the "highest individual assay returned is 0.5 m @ 34.1 % Zn, 12.9 % Pb and 474 g/t Ag" although it confirms that it did not sample all of the core and that "this individual sample is within a broader zone which was not resampled but grades 3 m @ 13.0 % Zn, 4.6 % Pb and 159.8 g/t Ag in historical analysis". Assays for gold and other "critical metals" are still awaited. CEO, David Price, explained that "The process of design and approval for our planned drilling programme at Molaoi is expected to take up to five months. In the meantime, our team is working on the inaugural JORC resource at Molaoi and our exploration in Queensland continues despite persistent wet weather conditions". The company was awarded the exploration rights at Molaoi, where the Greek Government has previously drilled 173 cored boreholes, in March this year. Sovereign Metals reports that it has received commitments for A$15m from UK, European and North American institutional investors to fund exploration and development activities of its flagship Kasiya rutile project in Kenya, which is also described as "one of the largest natural graphite deposits globally". The company will issue approximately 22.2m new shares at a price of A$0.67/share "plus a one-for-two unlisted option with an exercise price of A$0.80 and 12 month expiry". A Luxembourg based green-energy fund, Thematica Future Mobility UCITS Fund, is reported to be the cornerstone investor. Based on the 31st July 2021 issued share capital of the company disclosed on the company's website top20jul2021.pdf (sovereignmetals.com.au) we estimate that the funding represents approximately 5% of the enlarged company. In April this year, Sovereign Resources issued an updated Mineral Resource Estimate for Kasiya, which confirms the project as the world's largest rutile deposit and second largest graphite deposit. The Kasiya Mineral Resource Estimate (MRE) at 0.7% Rutile Cut-off: Indicated – 662mt @ 1.05% rutile for 6.9mt; 1.43% TGC for 9.5mt Inferred – 1,113mt @ 0.99% rutile for 11.0mt; 1.26% TGC for 14.0mt The MRE is reported to show broad zones of very high-grade rutile which occur contiguously across a very large area of over 180km2, lying in a extensive, near surface, blanket style where the weathering profile is preserved and not significantly eroded. Managing Director, Dr. Julian Stephens, confirmed that "Our focus will now turn to the updated Scoping Study which is targeted for completion in the coming months and will incorporate the significant Kasiya resource increase announced in April."   No.1 in Copper:  "The winner of the 2020 Fastmarkets Apex contest for copper was the team at SP Angel comprising John Meyer, Sergey Raevskiy and Simon Beardsmore, with an accuracy score of 93.8%" No1. In Gold:  "SP Angel's trio took the top spot for the gold price prediction throughout the year, with an accuracy score of 97.59%" The SP Angel team also ranked 1st in Palladium, 3rd in Tin and 5th in Silver in the fourth quarter of 2020   DISCLAIMER This note is a marketing communication and comprises non-independent research. This means it has not been prepared in accordance with the legal requirements designed to promote the independence of investment research and is not subject to any prohibition on dealing ahead of its dissemination. This note is intended only for distribution to Professional Clients and Eligible Counterparties as defined under the rules of the Financial Conduct Authority and is not directed at Retail Clients. This note is confidential and is being supplied to you solely for your information and may not be reproduced, redistributed or passed on, directly or indirectly, to any other person or published in whole or in part, for any purpose. This note has been issued by SP Angel Corporate Finance LLP ('SPA') to promote its investment services. Neither the information nor the opinions expressed herein constitutes, or is to be construed as, an offer or invitation or other solicitation or recommendation to buy or sell investments. The information contained herein is based on sources which we believe to be reliable, but we do not represent that it is wholly accurate or complete. All opinions and estimates included in this report are subject to change without notice. It is not investment advice and does not take into account the investment objectives and policies, financial position or portfolio composition of any recipient. SPA is not responsible for any errors or omissions or for the results obtained from the use of such information. Where the subject of the research is a client company of SPA we may have shown a draft of the research (or parts of it) to the company prior to publication to check factual accuracy, soundness of assumptions etc. Distribution of this note does not imply distribution of future notes covering the same issuers, companies or subject matter. Where the investment is traded on AIM it should be noted that liquidity may be lower and price movements more volatile. SPA, its partners, officers and/or employees may own or have positions in any investment(s) mentioned herein or related thereto and may, from time to time add to, or dispose of, any such investment(s). SPA is registered in England and Wales with company number OC317049. The registered office address is Prince Frederick House, 35-39 Maddox Street, London W1S 2PP. SPA is authorised and regulated by the UK Financial Conduct Authority and is a Member of the London Stock Exchange plc. MiFID II - Based on our analysis we have concluded that this note may be received free of charge by any person subject to the new MiFID II rules on research unbundling pursuant to the exemptions within Article 12(3) of the MiFID II Delegated Directive and FCA COBS Rule 2.3A.19. A full analysis is available on our website here http://www.spangel.co.uk/legal-and-regulatory-notices.html. If you have any queries, feel free to contact our Compliance Officer, Tim Jenkins (tim.jenkins@spangel.co.uk). SPA research ratings – Based on a time horizon of 12 months: Buy = Expected return of more than 15%, Hold = Expected return between -15% and +15%, Sell = Expected return of less than 15% Add related topics to MyProactive
Sovereign Resources Investments
1 Investments
Sovereign Resources has made 1 investments. Their latest investment was in ES Xplore as part of their Series A on December 12, 2016.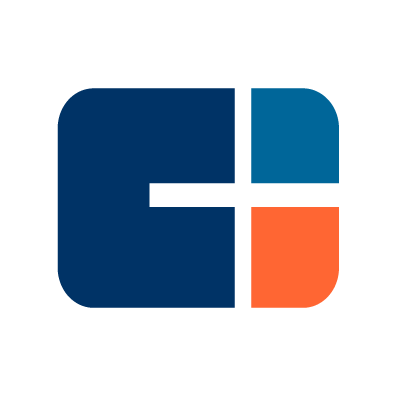 Sovereign Resources Investments Activity | Date | Round | Company | Amount | New? | Co-Investors | Sources |
| --- | --- | --- | --- | --- | --- | --- |
| | | | | | | |
| | |
| --- | --- |
| Date | |
| Round | |
| Company | |
| Amount | |
| New? | |
| Co-Investors | |
| Sources | |