Search company, investor...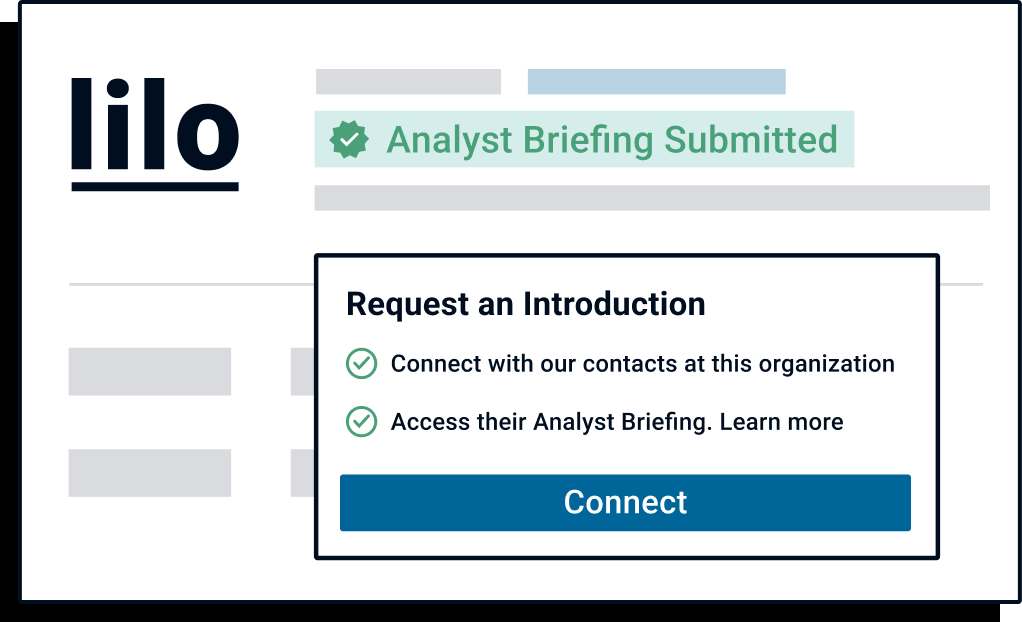 Want to inform investors similar to Sorenson Impact Foundation about your company?
Submit your Analyst Briefing to get in front of investors, customers, and partners on CB Insights' platform.
Latest Sorenson Impact Foundation News
Black Innovation Alliance and Village Capital Announce 10 Community Leaders in Second Cohort of Resource
Sep 28, 2023
Resource II will continue to assist entrepreneur support organizations led by and focused on founders of color Share San Francisco, CA and Washington, D.C. (November 23rd) — Black Innovation Alliance and Village Capital today announced that they have selected 10 community leaders for Cohort II of Resource, a countrywide project to support entrepreneur support organizations (ESOs) led by and focused on founders of color. San Francisco, CA and Washington, D.C. (November 23rd) — Black Innovation Alliance and Village Capital today announced that they have selected 10 community leaders for Cohort II of Resource , a countrywide project to support entrepreneur support organizations (ESOs) led by and focused on founders of color. Resource is a partnership between Black Innovation Alliance and Village Capital. The "ESO Accelerator" is focused on helping ESO leaders build financial, social and human capital by connecting them to potential funders and providing opportunities for them to further develop skills related to team building, fundraising and program operations. The project is supported by a coalition of funders, including JP Morgan Chase & Co., UBS, Travelers, Autodesk Foundation, The Sorenson Impact Foundation, Moody's and Nasdaq Foundation. The announcement of Cohort II follows the completion of Cohort I, a five-month program that featured 13 ESO leaders who represented hundreds of entrepreneurs of color in dozens of states. Through Resource, Cohort I members have: Raised more than $9 million in funding. Developed more than 50 funder relationships. Received $260K milestone-based financial support. "The first cohort of Resource confirmed that ESO leaders can benefit dramatically from simple things like community-building and connections," said Black Innovation Alliance Executive Director Kelly Burton. "In less than six months, we have made great progress in reducing fragmentation and building a more collaborative ecosystem of BIPOC entrepreneurs, makers and creatives. We're looking forward to the continued growth through this second cohort." "Village Capital has long believed that innovation needs to start from the ground up," said Village Capital CEO Allie Burns. "Community-led ESOs are doing critical work supporting local innovation. They play an important role in the movement to democratize entrepreneurship. We're excited to build on a strong start for Resource with an exciting second cohort and continue to ensure that ESOs have the financial, social and human capital they need to keep their doors open and grow." Cohort II: Baltimore Creatives Acceleration Network (BCAN) (Baltimore, MD) - Is a collective impact initiative launched by the Maryland Institute College of Art (MICA) as a new model to grow a more robust, equitable and thriving creative ecosystem and economy in Baltimore by training, resourcing, connecting and inspiring Baltimore's creatives to translate their ingenuity and resourcefulness into thriving creative enterprises that sustain their livelihood and strengthen the city. Build in Tulsa (Tulsa, OK) - Is the national multi-sector effort to rebuild Black Wall Street around technology, entrepreneurship, business and capital - building a scalable and replicable tech-forward ecosystem and community in Tulsa and across America for Black multi-generational wealth creation. It was established in commemoration of the Centennial of the 1921 Tulsa Race Massacre and in support of the fight for racial and economic justice in America. Food System 6 (Redwood City, CA) - Is on a mission to accelerate innovations that democratize wealth in frontline communities and transition the city to a just and regenerative food system. Go.Be. (New Orleans, LA) - Coaches minority- and women-owned businesses from survival to success through access to skills development, contracts and capital for growth and networks to scale. Go Paladin (San Francisco, CA) - Empowers underrepresented and underserved entrepreneurs to leverage the vast startup ecosystem. Grid110 (Los Angeles, CA) - Provides entrepreneurs with access to community, mentors and critical resources through no cost, no equity programs. Macon Black Tech (Macon, GA) - Is on a mission to create a safe space for Black founders in Middle GA who are seeking to develop their innovation and technology skills while building community. MetaBronx (Bronx, NY) - NYC's leading startup accelerator for underrepresented founders, including women, people of color, LGBTQ+ community, as well as inventors of solutions to large-scale problems. Provident1898 (Durham, NC) - Is a Black-centric coworking community and support services provider for innovative entrepreneurs, leaders and artists located in downtown Durham in an iconic tower of the city's Black Wall Street legacy. Represented Foundation (Brooklyn, NY) - Is closing the diversity gap in social impact leadership by providing early-stage Black and Brown social entrepreneurs in New York with access to crucial training and diverse business networks to lead successful careers as CEOs and executive directors of their own enterprises. The Funder Coalition: JPMorgan Chase: "JPMorgan Chase is excited to watch a second cohort of entrepreneur support organizations grow through Resource" said Cate Costa, Vice President, Global Small Business Philanthropy at JPMorgan Chase. "The ESO Accelerator provides a unique opportunity for ESO leaders of color to receive mentorship, financial assistance and networking opportunities that can help expand the reach of their organizations and ultimately support more entrepreneurs of color." UBS: "UBS is proud to be one of the original partners to Village Capital and the Black Innovation Alliance on Resource, and we're looking forward to supporting a second cohort of Black, Indigenous and People of Color-led ESOs," said Wendy Haines, Head of Programs – Community Affairs, Americas at UBS. "We're excited to see Resource build on the successes of the first cohort and continue its mission to provide targeted coaching, training and network building for ESOs – further strengthening the entrepreneurial ecosystem for underrepresented founders." Travelers: "Small businesses are critical to the economic growth and sustainability of our communities, and we're pleased to continue our partnership with Black Innovation Alliance and Village Capital to help additional entrepreneurs of color across the country," said Tara Spain, Vice President and Chief Operating Officer of the Travelers Foundation and Assistant Vice President of Community Relations at Travelers. "We saw great success with the first cohort, and we're looking forward to helping the businesses in Resource ll thrive by providing access to funding and mentorship opportunities." Autodesk Foundation: "The Autodesk Foundation is committed to building a better world for all, which includes creating more equitable and effective support structures for entrepreneurs of color," said Beth Foster, Portfolio & Investment Manager at Autodesk Foundation. "We are thrilled to collaborate with the Black Innovation Alliance and Village Capital to help leaders of color build financial, social and human capital. We are eager to lend our experience and resources and learn from participating organizations to advance a more inclusive innovation ecosystem and funding landscape." Moody's: "Through its Reshape Tomorrow program, Moody's provides tools, skills and knowledge to market participants to fuel economic inclusion and promote greater prosperity and opportunity," said Vanessa Youngs, Assistant Vice President – Moody's Investors Service, Resource II Advisory Board Member and member of Moody's Black Inclusion Group. "Through our continued partnership, Moody's Black Inclusion Group will share its expertise by mentoring ESOs to ultimately grow the capacity and sustainability of underrepresented entrepreneurs across the U.S." Nasdaq Foundation: "We are encouraged by the efforts and progress of Village Capital and Black Innovation Alliance to break down barriers for entrepreneurs from under-represented communities," said Jailan Griffiths, President of the Nasdaq Foundation and Head of Purpose at Nasdaq. "The Nasdaq Foundation aims to partner with leading organizations to level the playing field for entrepreneurs and support them in their journeys to strengthen, scale and bring their ventures to market. Through our grant-giving program we strive to advance inclusive growth and prosperity, and we look forward to seeing the ambitions of Resource II come to life." For more information about Resource, reach out to Sofía Cándano at Village Capital ( sofía.candano@vilcap.com ) or Bianca St. Louis at Black Innovation Alliance ( bstlouis@blackinnovationalliance.com ). About Village Capital Village Capital is the largest organization in the world supporting impact-driven, seed-stage startups. Since 2009 our team has directly worked with more than 1,100 entrepreneurs in 28 countries. Since 2016 we have helped more than 100 community-led entrepreneur support organizations (ESOs) grow and deepen their impact. To learn more, visit www.vilcap.com or follow @villagecapital . About Black Innovation Alliance Black Innovation Alliance is a national alliance of innovator support organizations creating pathways to Black prosperity and empowerment by supporting founders, entrepreneurs and creative technologists. We exist to create visibility, unity and collaboration among these organizations and to build bridges between them and institutions that want to build an equitable future. Today, the Black Innovation Alliance is 24 organizations strong. About JP Morgan Chase & Co. JPMorgan Chase &; Co. (NYSE: JPM) is a leading financial services firm based in the United States of America ("U.S."), with operations worldwide. JPMorgan Chase had $3.8 trillion in assets and $290.0 billion in stockholders' equity as of September 30, 2021. The Firm is a leader in investment banking, financial services for consumers and small businesses, commercial banking, financial transaction processing and asset management. Under the J.P. Morgan and Chase brands, the Firm serves millions of customers in the U.S., and many of the world's most prominent corporate, institutional and government clients globally. Information about JPMorgan Chase & Co. is available at www.jpmorganchase.com . About UBS UBS provides financial advice and solutions to wealthy, institutional and corporate clients worldwide, as well as private clients in Switzerland. UBS's strategy is centered on our leading global wealth management business and our premier universal bank in Switzerland, enhanced by Asset Management and the Investment Bank. The bank focuses on businesses that have a strong competitive position in their targeted markets, are capital efficient and have an attractive long-term structural growth or profitability outlook. About Travelers The Travelers Companies, Inc. (NYSE: TRV ) is a leading provider of property casualty insurance for auto , home and business . A component of the Dow Jones Industrial Average, Travelers has approximately 30,000 employees and generated revenues of approximately $32 billion in 2020. For more information, visit Travelers.com . About Autodesk Foundation The Autodesk Foundation , the philanthropic arm of Autodesk, Inc ., supports the design and creation of innovative solutions to the world's most pressing social and environmental challenges. It uses grants and impact investments, donated Autodesk technology and Autodesk employee volunteer hours to support nonprofits and startups to scale innovations—advancing a more sustainable, resilient and equitable world. About The Sorenson Impact Foundation The Sorenson Impact Foundation (SIF) invests in early-stage companies that are developing innovative, scalable solutions for underserved communities around the world. SIF companies operate across five continents and have impacted over 200 million lives worldwide, 85% of which are classified as low-income. As an impact investor, SIF is also dedicated to building the fields of impact investing, social entrepreneurship and equitable access to capital through its annual grant program. About Moody's Moody's (NYSE: MCO) is a global integrated risk assessment firm that empowers organizations to make better decisions. Its data, analytical solutions and insights help decision-makers identify opportunities and manage the risks of doing business with others. We believe that greater transparency, more informed decisions and fair access to information open the door to shared progress. With over 13,000 employees in more than 40 countries, Moody's combines international presence with local expertise and over a century of experience in financial markets. Learn more at moodys.com/about . Moody's builds toward a world where more people have access to opportunity, and where everyone has what they need to grow and thrive. We are committed to opening the door to brighter futures through our global corporate social responsibility programs connecting people around the world with the knowledge and resources they need to succeed. For more information visit moodys.com/csr . About Nasdaq Foundation Relaunched in 2020, the Nasdaq Foundation's mission will leverage Nasdaq's role in the capital markets to equip under-represented communities with the financial knowledge to build a prosperous future and participate in an ecosystem that supports and sustains their growth. www.nasdaq.com/nasdaq-foundation .
Sorenson Impact Foundation Investments
16 Investments
Sorenson Impact Foundation has made 16 investments. Their latest investment was in Rasa as part of their Pre-Seed on August 8, 2023.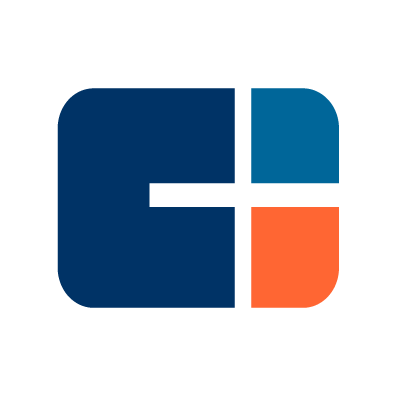 Sorenson Impact Foundation Investments Activity Sorenson Impact Foundation Portfolio Exits
2 Portfolio Exits
Sorenson Impact Foundation has 2 portfolio exits. Their latest portfolio exit was The Mentor Method on September 22, 2022.
Date

Exit

Companies

Valuation

Valuations are submitted by companies, mined from state filings or news, provided by VentureSource, or based on a comparables valuation model.

Acquirer

Sources
Sorenson Impact Foundation Fund History
1 Fund History
Sorenson Impact Foundation has 1 fund, including Alpha Fund III.
| Closing Date | Fund | Fund Type | Status | Amount | Sources |
| --- | --- | --- | --- | --- | --- |
| | | | | | |
| | |
| --- | --- |
| Closing Date | |
| Fund | |
| Fund Type | |
| Status | |
| Amount | |
| Sources | |
Sorenson Impact Foundation Partners & Customers
1 Partners and customers
Sorenson Impact Foundation has 1 strategic partners and customers. Sorenson Impact Foundation recently partnered with The Orenda Project on .
| Date | Type | Business Partner | Country | News Snippet | Sources |
| --- | --- | --- | --- | --- | --- |
| | | | | | |
| | |
| --- | --- |
| Date | |
| Type | |
| Business Partner | |
| Country | |
| News Snippet | |
| Sources | |