Search company, investor...
About Skyview Capital Ventures
Skyview Capital Ventures, a wholly-owned division of Skyview Capital, invests in high growth companies in Southern California. The firm engages in seed through C, angel, debt & equity transactions, and typically minority, syndicated deals. Areas of focus include Internet of Things (IOT), Enterprise Software, Digital Media, Virtual Reality, Telecom and Mobile Infrastructure, Consumer Technology, Biotech/Healthtech, and FinTech.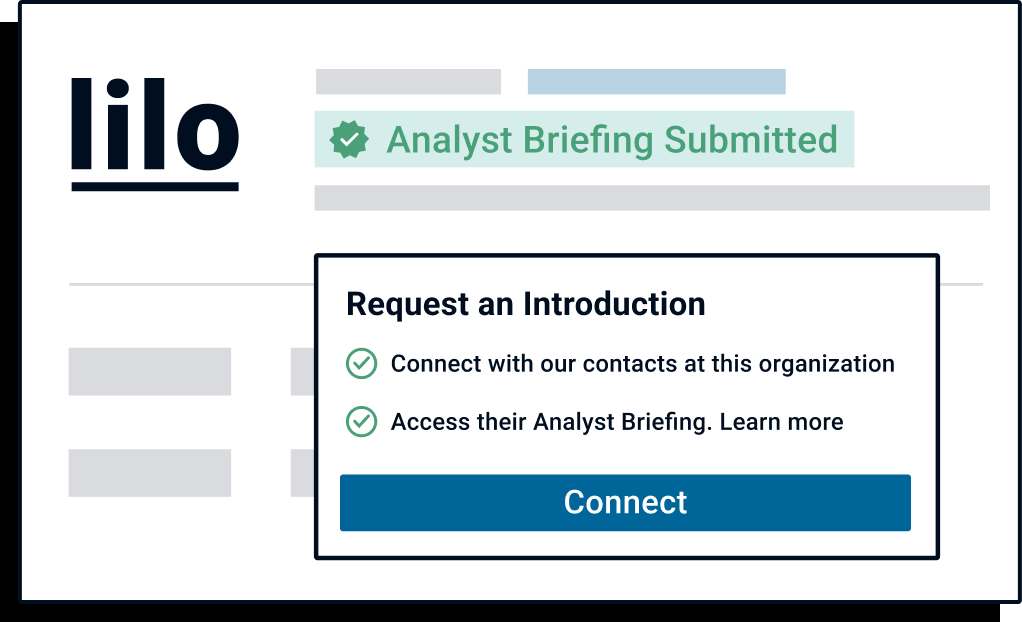 Want to inform investors similar to Skyview Capital Ventures about your company?
Submit your Analyst Briefing to get in front of investors, customers, and partners on CB Insights' platform.
Latest Skyview Capital Ventures News
Skyview Ventures Makes Significant Investment in Silk Technologies, Ltd.
Nov 9, 2017
Skyview Ventures Makes Significant Investment in Silk Technologies, Ltd. LOS ANGELES, November 8, 2017-- Skyview Ventures, LLC, a wholly-owned subsidiary of global private equity firm Skyview Capital, LLC is pleased to announce its Series A investment in Silk Technologies, Ltd ("SILKTECH"). This highly innovative biotech company has patented technology that uses silk protein to develop biological drugs designed to treat eye disease. Their lead drug candidate, SDP-4, has a dual mode of action. Pre-clinical findings have demonstrated that SDP-4 has potent anti-inflammatory activity that target known causes of Dry Eye Disease. In addition, SDP-4 significantly improves the wetting properties of ophthalmic formulations, which is essential for enhancing comfort during use. More notably, this inherent, enhanced wetting property of SDP-4 is achieved without increased viscosity, which can blur vision. Skyview Ventures has committed $11.2 Million to support development of SDP-4 through Phase-2 proof of concept studies. Dry Eye Disease is a multi-billion dollar market estimated to effect hundreds of millions of people worldwide, with at least 30+ million of those people in the United States. Dry eye is a disease of the tears and ocular surface that results in discomfort, visual disturbance, and tear film instability and which often limits vision. Inflammation is known to be a major causal contributor. Typical discomfort symptoms associated with dry eye include burning, stinging, grittiness, foreign body sensation, tearing, ocular fatigue, pain and of course, dryness. Although several current Dry Eye therapies exist, the market continues to demand a more robust and effective form of treatment. The SDP-4 drug is uniquely designed to address both the underlying inflammation as a result of the disease while providing the patient greater relief from their symptoms than currently available treatment options provide. Alex Soltani, Skyview Ventures' Chairman & CEO, stated, "Skyview Ventures has had great success partnering with exceptional entrepreneurs and helping disruptive, market-changing, companies achieve their maximum potential, and we believe this recipe for success will again be replicated through our investment and partnership with SILKTECH. SILKTECH and its highly savvy team has developed a novel product to solve a significantly growing problem which still has yet to find an appropriate and consistently effective solution. We are confident that the SILKTECH therapeutic which combines novel wetting attributes with potent targeted anti-inflammatory properties will provide a significant improvement to existing prescription Dry Eye therapies in the market today. Dry Eye impacts tens of millions of patients in the United States alone, and as a result the opportunity for disruption of this market is truly substantial. I, for one, suffer from this condition and I am looking forward to seeing this product quickly advance and become available for the benefit of the general population." Brian Lawrence, Ph.D., SILKTECH's co-founder and CEO, says, "We are thrilled to have Skyview Ventures as our Series A investment partner. They are an optimal partner for SILKTECH given their enthusiasm for the Dry Eye space and their strong track record of success for investing in markets that require innovative approaches. In addition to capital, Skyview Ventures will provide SILKTECH with enhanced operational bandwidth that will be critical in accelerating our technology to the marketplace." Dr. Lawrence has a Ph.D. from the Biomedical Engineering Department at Cornell University (Ithaca, NY), and has been devoted to developing the use of silk protein to treat eye disease for the past 12 years. SILKTECH team members will be speaking at the Ophthalmology Innovation Summit preceding the American Academy of Ophthalmology annual meeting on November 9th in New Orleans, LA. Richard Lindstrom, M.D., a leading Ophthalmology expert who is on the SILKTECH Medical Advisory Board and a practicing Ophthalmologist and founder of Minnesota Eye Consultants, states, "SDP-4 offers a very novel approach to treating Dry Eye symptoms. It provides several modes of action to address this serious problem." Brian Levy, O.D., M.Sc, Chairman of SILKTECH, and a leading Ophthalmology industry expert who served as Chief Medical Officer for Bausch + Lomb and Aerie Pharmaceuticals says, "We are excited to have the Skyview Capital team join us at SILKTECH. The need for more effective Dry Eye therapies continues and the SDP-4 biologic offers a compelling solution." Emmett T. Cunningham, Jr, MD, PhD, MPH, an internationally recognized ocular inflammatory disease expert and leading venture investor in the sector will join the SILKTECH board of directors and states, "SILKTECH's SDP-4 represents an exciting and potentially disruptive treatment approach to several, common ocular surface disorders, including dry eye." Paul Karpecki, OD, a leading expert in the field of dry eye disease, who is on the SILKTECH Board of Directors commented that, "The field of protein-based treatments for dry eye is significant and could represent one of the key mechanisms to managing this vast disease. SDP-4 is a prime example of how this silk protein may affect lubrication, inflammation and ocular surface healing." Matt Thompson, Skyview Ventures Senior Vice President says, "Dry Eye syndrome is a massive, under-diagnosed health issue. The current products on the market have significant adverse side effects and provide limited relief. This research was built on solid underlying science and has been funded to date by Small Business Innovation Research (SBIR) awards from both the National Science Foundation and the Department of Defense. Our investment will help accelerate their growth, resulting in new products for consumers entering the market in the next several years." The Silk Technologies board of directors includes Dr. Brian Levy, Alex Soltani, Dr. Brian Lawrence, Bill Mower, Dr. Emmett Cunningham, Jr and Dr. Paul Karpecki. About Skyview Ventures Skyview Ventures is a wholly owned division of Skyview Capital, LLC. Skyview Ventures partners with talented entrepreneurs who are developing highly-disruptive technologies in a variety of different markets and industries. Skyview Ventures invests in early stage businesses, where the team can leverage industry experience and its vast relationships. Current areas of focus include Digital Media, IoT, Augmented and Virtual Reality, Telecom and Software, Social Media, Fintech, HealthTech and Biotech. Skyview Ventures is based in Los Angeles, California. http://www.skyviewcapital.com/ventures About Skyview Capital, LLC Skyview Capital is a global private investment firm headquartered in Los Angeles, California, which specializes in the acquisition and management of mission critical enterprises in the areas of technology, telecommunications, business services and manufacturing. By leveraging its operational resources and financial acumen, Skyview systematically enhances the long-term sustainable value of the businesses it acquires. To date, Skyview has successfully completed more than 25 transactions within its target market verticals. Visit http://www.skyviewcapital.com. About Silk Technologies, Ltd. Silk Technologies, Ltd is a biotech company focusing on innovating and developing silk-derived protein (SDP) products for ophthalmic applications. The Company's patented SDP material is being developed for applications in treating dry eye disease, ocular inflammation, wound healing and tear film health. More information on the Plymouth, MN based Silk Technologies, Ltd. can be found at http://www.silk-tech.com.
Skyview Capital Ventures Investments
2 Investments
Skyview Capital Ventures has made 2 investments. Their latest investment was in MeliBio as part of their Seed VC - III on March 3, 2022.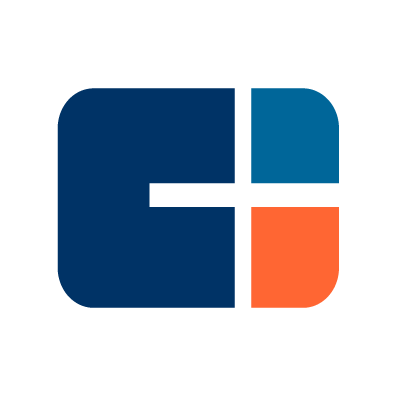 Skyview Capital Ventures Investments Activity | Date | Round | Company | Amount | New? | Co-Investors | Sources |
| --- | --- | --- | --- | --- | --- | --- |
| | | | | | | |
| | | | | | | |
| | | |
| --- | --- | --- |
| Date | | |
| Round | | |
| Company | | |
| Amount | | |
| New? | | |
| Co-Investors | | |
| Sources | | |