Search company, investor...
About SIS Ventures
SIS Ventures, a wholly-owned subsidiary of Social Investment Scotland (SIS), aims to provide the tools and mission-aligned investment required to help early-stage businesses and social enterprises grow and deliver social impact at scale.
Are you an investor?
Submit your portfolio details now to be considered in our investor rankings.
Latest SIS Ventures News
£5.6m from SIS Ventures supports big impacts on people and planet
Nov 30, 2023
£5.6m from SIS Ventures supports big impacts on people and planet Scotland's first impact investor, SIS Ventures has released its inaugural Impact Report, highlighting the positive impacts on people and planet delivered by its investee companies. Since launching the Impact First Fund in 2018, SIS Ventures has invested more than £5.6 million in 14 high-impact, high growth potential businesses, all innovation-led and connected by a shared belief in business as a force for good. Since securing investment, these companies have subsequently secured £65 million in follow-on funding rounds. So far, on their journey to realising their full impact potential, SIS Ventures' portfolio companies have: Created 318 jobs globally of which 149 jobs have been created in Scotland since receiving investment from SIS Ventures Developed innovations in diagnosis and treatment for patients with brain cancers, liver disease, asthma, epilepsy and cystic fibrosis – with the potential to treat multiple other conditions and illnesses Delivered innovations to support positive environment impacts across multiple industries including the advertising, energy and food and drink sectors. Investee companies are also carefully selected for their commitment to developing their environmental, equality and diversity, social impact and governance practices. 43% of investee companies are founded or co-founded by women. This compares favourably to research by the British Business Bank which shows that, in 2022, teams with at least one female founder accounted for just 27% of deals (compared to 17% in 2012), while their share of investment reached 15% (compared to 13% in 2012). The report also highlights that 29% of investee companies are founded or co-founded by people of colour or minoritised ethnic heritage. SIS Ventures' Impact First Fund was created to offer investors the opportunity to make tax-efficient financial returns alongside impact returns by investing equity into Scotland-based businesses whose impact aims for people and planet are aligned to the United Nations Sustainable Development Goals (UN SDGs). Each portfolio business is led by a unique mission including, for example, providing earlier diagnosis for life-limiting diseases such as cancer ( Dxcover ) and Parkinson's ( Manus Neurodynamica ), tackling some of agriculture's most pressing environmental issues for crop protection ( Solasta Bio ) and animal feed ( Beta Bugs ), encouraging the switch to Electric Vehicles through on-street charging points ( Trojan Energy ), and turning online advertising into a force for good ( Good-Loop ). Arran Dewar, Executive Director, SIS Ventures said: "At SIS Ventures we believe that impactful businesses, which combine profit with purpose, are the future and should be supported with the full power of the investor community. For a relatively young, but rapidly growing portfolio, I am particularly pleased with the steps taken by our investee companies towards commercial growth and progress on delivery of impact. This impact can be seen within Scotland, and well beyond across several continents, as products and services gain traction in widening markets, and progress is made on regulation with several jurisdictions for our life science investments. "Delivering impact through innovation takes time, as early technical and commercial milestones are key. Some of our portfolio companies are delivering impact now – others are working toward technical and commercial milestones before realising their full impact ambitions. Our unique approach to impact management ensures that we can work alongside our co-investors to help investees scale their businesses without compromising on their impact aims and ambitions." One of SIS Ventures' earliest investments, Cyacomb aims to make the online world a safer place where no harmful digital content can be hidden or shared. The company develops ground-breaking technology that pinpoints harmful content, at source, enabling law enforcement, social media and cloud companies to scan devices up to 100 times faster than traditional methods. Agencies are able to quickly and thoroughly find, block and remove illegal images and videos, ensuring incriminating evidence has nowhere to hide. Ian Stevenson, CEO, Cyacomb said: "A lot of investors talk about "adding value" to a business – I can say from experience that not all succeed. SIS Ventures has definitely added value. The processes we have been supported us through, along with their guidance, have put us in a position where we have a strong understanding of our impact. That is extremely helpful in conversations with potential future investors, whether they are impact-focused or not." SIS Ventures was the first investor in Scotland to achieve externally verified signatory status to Operating Principles for Impact Management, having created a leading impact management approach. This unique and active approach to investment management includes working with investee management teams to lock their mission into their company Articles of Association, ensuring that social and environmental impacts and financial success are symbiotic. The mission lock also ensures that management teams are driven to prioritise impact as the business scales. The report can be accessed here:  sisventures.com/impact/
SIS Ventures Investments
23 Investments
SIS Ventures has made 23 investments. Their latest investment was in Beta Bugs as part of their Series A on October 10, 2023.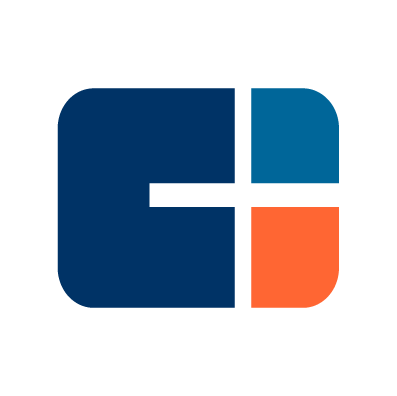 SIS Ventures Investments Activity SIS Ventures Fund History
2 Fund Histories
SIS Ventures has 2 funds, including SIS Ventures Fund I.
| Closing Date | Fund | Fund Type | Status | Amount | Sources |
| --- | --- | --- | --- | --- | --- |
| | | | | | |
| | | | | | |
| | | |
| --- | --- | --- |
| Closing Date | | |
| Fund | | |
| Fund Type | | |
| Status | | |
| Amount | | |
| Sources | | |
SIS Ventures Team
1 Team Member
SIS Ventures has 1 team member, including current Founder, Thomas Gillan.
| Name | Work History | Title | Status |
| --- | --- | --- | --- |
| | | | |
| | |
| --- | --- |
| Name | |
| Work History | |
| Title | |
| Status | |
Loading...