Search company, investor...
Are you an investor?
Submit your portfolio details now to be considered in our investor rankings.
Latest Seth Berman News
Inserting Enduring Ethics Into Business Decisions
Apr 20, 2023
Entrepreneur, Professor, Author, and Ranch Hand Got it! getty Several companies have faced ethical dillemmas recently. What may have seemed a trivial decision triggered very public conflicts that harmed the company, its reputation, its employees, and it consumers. What is surprising in these episodes was how unprepared the companies were to describe the principles and processes by which they made these decisions. Even more shocking was the realization that few companies have enduring governance structures – for example, transparent values, rules and committees – to make these ethical decisions. My long-time friend Seth Berman recently spoke to my Master's students about how companies can find and stick to their moral compass. This article describes the challenge and some of his solutions. The internet has created businesses, industries and communities. It has fundamentally changed our culture. One of the under-appreciated results is the vastly different relationship consumers now have with companies. What used to be an almost-exclusively one-way relationship prior to the internet – brands advertised to consumers, but consumers rarely talked back to brands – has become more complex. Consumers now use social media to talk to and about companies, both by promoting (intentionally or otherwise) brands they see as part of their lifestyle in their tweets, posts, or stories and by criticizing and mobilizing against companies when they believe that the companies have betrayed that lifestyle. Indeed, this ability to mobilize against perceived corporate misbehavior is not limited to consumers – many companies find themselves taken to task by their employees for corporate actions or inactions in a way that was unthinkable only a few years ago. The disruption caused by consumer and employee demands of companies is supercharged by another cultural change: the belief, especially amongst Millenials and Gen Zers, that corporations must stand for something beyond their products or services. In other words, these new generations of consumers and employees believe that they expect their employers and their brands to do good in the world, or, at a minimum, to refrain from doing bad. When companies fail to live up to these ideals, employees and consumers will use the ability to organize to voice their dissent and take their jobs or money elsewhere. This has forced companies to renew their focus on the ethical implications of their businesses. For CEOs and boards, this new dynamic presents new challenges. What used to be a simple question has become far more complex: What does it mean for a company to act ethically? It used to have a clear meaning – abiding by laws, regulations and industry standards – but it means something much broader than that now. How does a company determine in a changing cultural context what constitutes ethical business practices? How does a company articulate its decisions so that its employees and consumers appreciate that the company takes its ethical obligations seriously? For example, should an e-commerce platform permit the exchange of White supremacist or Nazi paraphernalia? What about T-Shirts bearing the logo of the former name of Washington's Football team? Should a platform for neighborhood conversations allow disussions about obtaining abortion pills in geographies where abortion is illegal? Should a social media company block individuals from their platform if they promote violence or consipiracy theories? Who decides what constitutes the promotion of violence or what is a conspiracy theory? Are the rules the same if the person is a politician or political actor? Should a clothing company refuse to use suppliers who employee child workers overseas or fail to pay a living wage? Should a cybersecurity company decline to do business with a website that boosts Russian propaganda? MORE FOR YOU These questions are difficult to answer even in as hypotheticals in a quiet conference room. They are even harder to answer in an actual crisis. Imagine an employee who made a seemingly internal decision – such as whether the corporate health care policy allows for travel out of state to seek medical care that is unavailable in the company's home location. This could quickly lead to employees threatening to quiet en mass, and may even lead to threats of a customer boycott, even though the issue at first appeared to be an internal HR issue. For as long as these protests go on, the leadership team's time is no longer allocated to strategy or operations; it is now deluged with an ethics crisis it is not well trained to navigate. Enter Seth Berman and Noah Feldman who run Ethical Compass Advisors . The pair assists companies – from Big Tech to start-ups – in creating new governance structures and processes that consistently and enduringly insert business ethics into corporate decision-making. Noah brings his years of experience as a law professor and consultant who has drafted and interpreted constituational laws and corporate governance structures. Indeed, Noah conceived of and helped create Facebook's Oversight Board to help bring a fair proces to the social media giant's content moderation decisions. Seth brings years of experience advising corporations and boards on privacy and governance issues. They realized that many companies may seek to act ethically, but do not have the tools to define and perpetuate these values. One of their inspirations is the U.S. Constitution, which both elucidates values and empowers institutions to interpret and act upon those values. In working with clients, Noah and Seth start with a key insight: the first step for a company to behave ethically is to identify its core values and principles. Other than making a profit, what is the company's purpose? What problems does it solve for its consumers and their communities? This may sound obvious, but many companies have not tackled this task. The second step is around process. How does the company take actions to uphold these values? What is the intellectual framework that a company leans on to determine whether to, say, refuse to do business with some person or entity? Who decides this? What is the reason for the decision? Can the company articulate its rationale clearly to employees, customers, regulators and other stakeholders? The goal for this step is not consensus or approval, especially since those can be fleeting. Instead, it is clarity of thought and transparency. Finally, what enduring structures can the company install to hold these values and make these decisions? For Facebook (now Meta), this meant the creation of an independent Oversight Board, that reviews the company's content moderation decisions, and is empowered to overturn them. The non-profit Board has its own endowment, and so do not need to rely on Meta profitability to survive. It nominates its own members without interference from Meta leaders. This mirrors the creation of a separate judiciary system in Article III of the U.S. Constitution. Few other companies will want to (or need to) adopt a solution as all-encompassing as the Facebook/Meta Oversight Board. In other instance, Seth and Noah helped a tech start-up create a framework for an independent trust to hold voting stock in the company. The trust's purpose is to use its votes to ensure that the company balances the profit motive with its mission to ensure that its cutting edge technology is used for good and not evil. Most of their clients don't go as far as creating external trusts, foundations or oversight boards. In some instances, they help companies adopt formal principles laying out how ethical decisions are made, thereby allowing them to publicize their formal reasoning or to create internal or external advisory committees to review key ethical questions. Sometimes they help clients identify potential ethical challenges in advance – a sort of ethics audit – that helps prevent the kinds of public relations disasters that are created when a company blunders into a set of decision that are perceived as immoral. Business schools – including mine – teach courses dedicated to ethical decision-making and insert the topic into almost every course. What is missing is consistency. Few schools teach how to devise enduring structures that publicly and transparently hold a company to its core values. The new era of ethical business, where employees and customers have elevated expectations for rational, consistent, thoughtful decisions, requires this new way of thinking and acting. Follow me on  Twitter  or  LinkedIn . Check out my  website .
Seth Berman Investments
3 Investments
Seth Berman has made 3 investments. Their latest investment was in PICT as part of their Seed VC on April 4, 2013.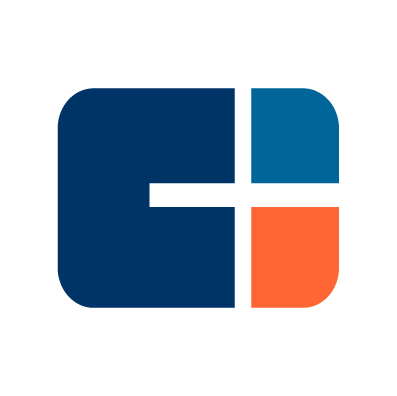 Seth Berman Investments Activity | Date | Round | Company | Amount | New? | Co-Investors | Sources |
| --- | --- | --- | --- | --- | --- | --- |
| | | | | | | |
| | | | | | | |
| | | | | | | |
| | | | |
| --- | --- | --- | --- |
| Date | | | |
| Round | | | |
| Company | | | |
| Amount | | | |
| New? | | | |
| Co-Investors | | | |
| Sources | | | |
Seth Berman Portfolio Exits
1 Portfolio Exit
Seth Berman has 1 portfolio exit. Their latest portfolio exit was PICT on January 21, 2014.
Loading...