Search company, investor...
Are you an investor?
Submit your portfolio details now to be considered in our investor rankings.
Latest ScaleFund News
The Belgian luxury scale-up on the rise!
Jun 20, 2023
20 June 2023 IONNYK, the Belgian company behind the first connected art frame, is positioning itself as an unrivalled luxury brand. It has just closed a new round of financing worth over one and a half million euros with a view to strengthening its B2B offering in the world of luxury hospitality, thereby consolidating its exclusive high-end status. IONNYK stands out as the world's first and only connected art medium, made up of millions of ink capsules, dedicated exclusively to photographic art and the promotion of digital heritage. The IONNYK frame, controlled via a mobile application, offers a constantly evolving catalogue of exclusive photographic works of art. Up close, the illusion is perfect! Just like a film photograph, the frame delivers exceptional quality, with no light emission and cable-free operation, very low power consumption and a battery life of up to 12 months on a single charge. IONNYK offers a new experience of art, enabling every- one to savour the luxury of change at any moment. To finance IONNYK's growth, the scale-up has been able to count on the support of new renowned private investors, the ScaleFund investment fund, as well as its long-standing shareholders such as W.IN.G/WE Digital Deeptech, BeAngels, LEANSQUARE, Invest.BW and others. The CEO emphasises the use of this capital investment to support key aspects of the business. "Above all, it will enable us to continue developing our exclusive offering for the B2B sector, which is attracting enormous interest. ION- NYK is a one-of-a-kind product in the world, offering experiences popular with brands and exceptional venues such as hotels and restaurants. What's more, our rental offer is becoming increasingly popular in corporate environments such as law firms, medical establishments and banks, etc. which are looking for quality works of art to embellish their spaces while enjoying artistic flexibility at all times. These funds will also meet working capital requirements to support our B2C and B2B growth in the BENELUX/FRANCE region." Since its public launch, IONNYK has experienced significant growth, with a catalogue comprising more than 1,500 works of art from 20 countries. IONNYK has established partnerships with luxury brands and venues. Highlights of the first half of 2023 include attendance at the Maison & Objet Paris fair in collaboration with the prestigious Belgian furniture brand Marie's Corner, the official launch of the Stories concept in partnership with Paris Match France, attendance at the Affordable Art Fair Brussels, the opening of the Le Flavio gourmet restaurant in Le Touquet, opposite the Barrière group's Westminster hotel, the private exhibition at the 'Intimate Conversations II, Engarde!' event to celebrate the 110th anniversary of the Wiltcher's Steigenberger hotel, as well as its presence at the evening opening in Cannes of the flagship branch of BARNES, a benchmark in international prestige real estate. "IONNYK's revolutionary technology is simply amazing. The visual rendering is of incredible perfection, offering an unequalled immersive artistic experience. IONNYK has created a disruptive product that perfectly meets the expectations of a clearly identified target clientele. On the strength of its success with private individuals, we're convinced that the corporate sector will be a tremendous growth driver for IONNYK," says Gauthier Investment Partner at ScaleFund, lead investor in the fund-raising. IONNYK continues to mark important milestones in its international expansion. Thanks to the enthusiastic response from its Parisian customers, IONNYK plans to open a showroom in this iconic city in September 2023. This expansion follows from the brand's already impressive success in the French capital. The brand will also be proudly represented at the prestigious VivaTech international trade fair in Paris (Booth E47), where it will be showcasing its latest innovations and unparalleled expertise. "Right from the start, we were won over by the originality, relevance and quality of the Ionnyk frame. Mathieu's personality, ambition and vision convinced us to support this great project." - Jean-David Benichou, Founder & President of Via.io in Paris As well as opening two new permanent showrooms in Flanders, IONNYK will also be welcoming visitors to its Pop-Up Store in Knokke throughout the summer, as part of its drive to create unique experiences. Located on the famous Zeedijk - het Zoute 823, this ephemeral space will embody the brand's timeless elegance. With a view to continued growth, IONNYK has a clear vision of its future development. The brand's ambition is to extend its reach to Germany, the United States, the United Arab Emirates, Japan and other world-renowned destinations. These future projects reflect IONNYK's unwavering commitment to sharing its luxury heritage with an increasingly demanding international clientele. Bertrand Joiret, Investment Manager at LEANSQUARE: "This new round of financing will enable the company to continue its growth and confirm its foothold in the demanding B2B luxury market, a natural outlet for IONNYK's innovative, high-end solutions. The management team has convinced its investors thanks to its ability to master the challenges of a growing company. For LeanSquare, IONNYK meets all the criteria of our investment the- sis, at the crossroads of digital technology and the Cultural and Creative Industries, and we look forward to supporting the company in its subsequent phases of growth in the service of beauty." To finance Ionnyk's growth, the start-up has been able to count on the loyal support of the Walloon digital fund W.IN.G. by Digital Wallonia, managed by Wallonie Entreprendre. "We're very proud to have been the first to believe in Ionnyk and are delighted to have been supporting Mathieu, Charlotte, Antoine and their team since 2020! The team's determination has enabled Ionnyk to achieve a disruptive technology that is mature and ready for international expansion," says Laurence Janssen, Investment Manager at W.IN.G/WE Digital Deeptech. "Since our first visit, the unique and innovative nature of the products developed by IONNYK and the technical, artistic and commercial talents of its team has been confirmed. Invest.BW is delighted to reiterate its support for the company, alongside quality investors, to stimulate IONNYK's growth on the global market, strengthen its position as a leader in the connected art industry... and continue to arouse the wonder of ever more users!" - Alexandre Berbinschi, Investment Manager at Invest.BW About IONNYK Conceived and created by Mathieu Demeuse, Charlotte Dubois & Antoine Baudoux, IONNYK is the world's first connected art frame made up of millions of ink capsules (electronic paper). A world first, this newly connected artistic medium creates the illusion of photographic paper. 100% cable-free (with a battery life of up to 12 months on a single charge), the frame is controlled from a smartphone app and gives its owner access to a constantly evolving catalogue of black and white photographic art, through a subscription (Spotify of art) or the purchase of limited edition works (NFT). www.ionnyk.com About ScaleFund ScaleFund is a Belgian 'early-stage' investor focusing on the missing link between seed and Series A financing. ScaleFund is an active shareholder, investing in companies' development, strengthening their teams and confirming their strategic position in order to initiate a growth phase. Gauthier van der Elst, Investment Partner - gauthier@scale-fund.com ScaleFund: https://www.scale-fund.com/ About VIA.IO Via.io is the investment vehicle of Jean-David Benichou, a French entrepreneur and business angel. Via.io invests mainly in technology companies and supports more than 100 start-ups in Europe, North America and the Mena region About W.IN.G W.IN.G (Wallonia Innovation and Growth) by Digital Wallonia is the Walloon Region's specialist investment fund for tech and digital start-ups. It is managed by WE (Wallonie Entreprendre), which is now worth almost 5 billion euros in Wallonia. www.wallonie-entreprendre.be About LEANSQUARE LeanSquare (Noshaq group) is an investment fund based in Liège that in- vests in digital and new economy entrepreneurs. Founded in 2014, LeanSquare has in recent years invested nearly €30 million and currently funds a portfolio of 43 national and international companies. In addition to its support and financing mission, the fund specialises in three business sectors: Cultural and Creative Enterprises, Software Enterprises and Life Sciences. www.leansquare.be About INVEST.BW Invest.BW is a Belgian regional evergreen investor with over €100 million under management. Its strategy is to invest in all stages of business development, with the aim of supporting entrepreneurs in their long-term ambitions. The three main pillars of its investment strategy are digital entrepreneurship, medical applications and transition. www.investbw.be
ScaleFund Investments
9 Investments
ScaleFund has made 9 investments. Their latest investment was in Wegrow as part of their Seed VC - II on July 7, 2023.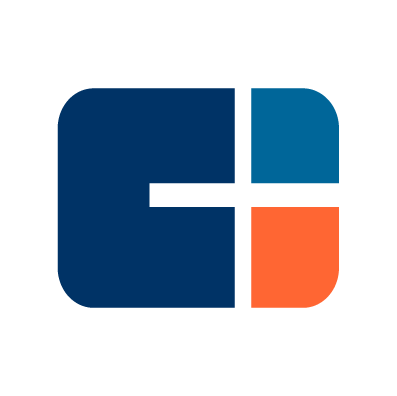 ScaleFund Investments Activity | Date | Round | Company | Amount | New? | Co-Investors | Sources |
| --- | --- | --- | --- | --- | --- | --- |
| | | | | | | |
| | | | | | | |
| | | | | | | |
| | | | | | | |
| | | | | | | |
| | | | | | |
| --- | --- | --- | --- | --- | --- |
| Date | | | | | |
| Round | | | | | |
| Company | | | | | |
| Amount | | | | | |
| New? | | | | | |
| Co-Investors | | | | | |
| Sources | | | | | |
ScaleFund Fund History
1 Fund History
ScaleFund has 1 fund, including ScaleFund II.
| Closing Date | Fund | Fund Type | Status | Amount | Sources |
| --- | --- | --- | --- | --- | --- |
| | | | | | |
| | |
| --- | --- |
| Closing Date | |
| Fund | |
| Fund Type | |
| Status | |
| Amount | |
| Sources | |
Loading...